Announced today on Go Shiina's Twitter, he has announced his departure from Bandai Namco.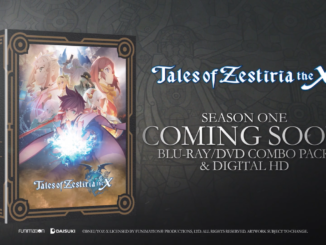 FUNimation has announced that the first season of Tales of Zestiria the X will be coming to DVD and Blu-ray in a combo pack on November 21st, 2017. A trailer promoting the set was also [Read More...]
Previously announced during Tales of Festival 2017, we now have more details about the Tales of Orchestra Concert 2017 feat. Tales of Zestiria the X that'll occur on November 7th, 2017 in Tokyo, Japan.