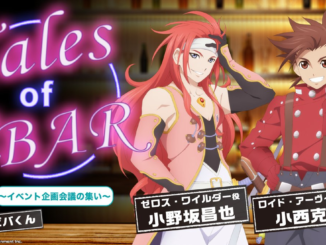 A broadcast for a new informational series called "Tales of the Bar" has been decided.
The new Tales of Vesperia: Definitive Edition footage from the Tokyo Game Show 2018 captured by bahagamecrazy presents Nintendo Switch performance as well as English gameplay, introducing the newest party member - Patty Fleur.
At the end of the day, the Tales of Crestoria official Twitter account revealed an additional 3 new characters as a part of their pre-registration campaign, rounding the cast to 6 members at the moment.