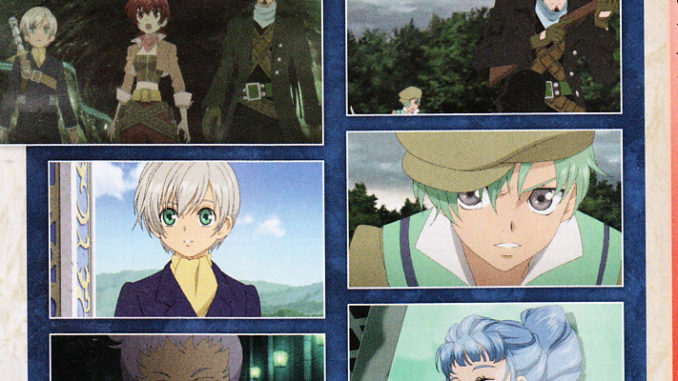 These new magazine scans reveal some of the of the other characters' new status illustrations and some screenshots of the game's new anime cutscenes. 
The first scan shows screenshots of some of the new anime cutscenes by Production I.G. It seems the game will be getting an extensive amount of these,
impotent
especially the parts of the game where the characters are first met. The second scan reveals the new status art for Ricardo, Ange and Hermana. With this, the only ones we've yet to see are those of the new characters, QQ and Conway. The third and fourth scan just show the status screen, a skit and the new Rave system.