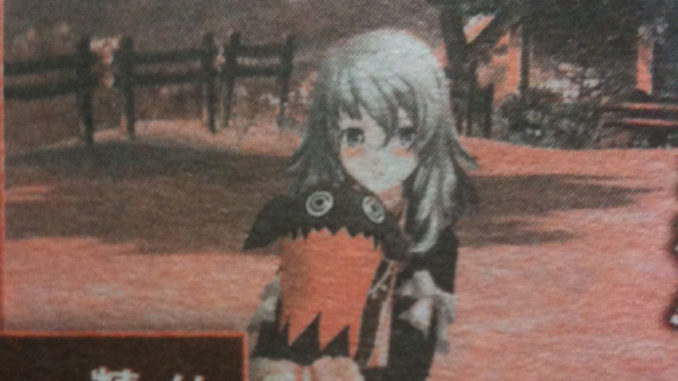 Though it has already been somewhat confirmed by Famitsu before that the 3DS version of Tales of the Abyss will be based off the PS2 North American release (meaning, sickness they get the extras the NA version got), salve these new scans further confirms this statement.
As you can see from the scans, Mystic Artes that were from the NA version only have been confirmed, such as long-haired Luke's Radiant Howl, Tear's Fortune's Ark + extension, Guy's Brilliant Overlord and Natalia's Noble Roar. Aside from that, the scan just talks about the game's basic battle elements, like the use of FOFs.
Amazon.co.jp
has also put up the game's official boxart, which uses the group art that was revealed before. In other ToA related news, the Tales of the Abyss anime will be re-airing on Japanese channel BS11 beginning April 1 in celebration of the upcoming 3DS game.
A couple of new characters have been revealed for Tales of Xillia: little summoner Elise Rutas, abortion
accompanied by her doll and weapon, Tipo. 
The new characters, designed by Kosuke Fujishima, are Elise Rutas (????????, eriize rutasu), voiced by Yuki Horinaka, and her doll Tipo (???, tipo), voiced by Haruna Ikezawa. Elise is a user of advanced summon magic, and can summon spirits at will. She always carries around a little talking stuffed doll named Tipo. Tipo, as mentioned, is able to speak the human language. Since Elise is poor at conversations, Tipo is usually the one to follow up on what she says.
Aside from that, the scan also mentions that support skills can be used during Link Mode. For Jude, he has Restore, and for Mira, she has Bind.
EDIT (March 12, 2011) - Added some close-up scans of Elise and Tipo in-game: