There will be a special broadcast on December 8, 2018 entitled "Tales of Room 2018" to commemorate the Tales of Series 23rd Anniversary.
To celebrate the upcoming 23rd Anniversary of the Tales of Series in Japan (starting with Tales of Phantasia's release in December 15, 1995), the 2018 edition of the special web broadcast "Tales Room" will be held on December 8, 2018, Saturday, at 8PM to 10PM JST. It will be broadcast on Tales Channel PLUS.  The broadcast will also be featuring new information on works currently in development.
The cast of voice actors during the event include: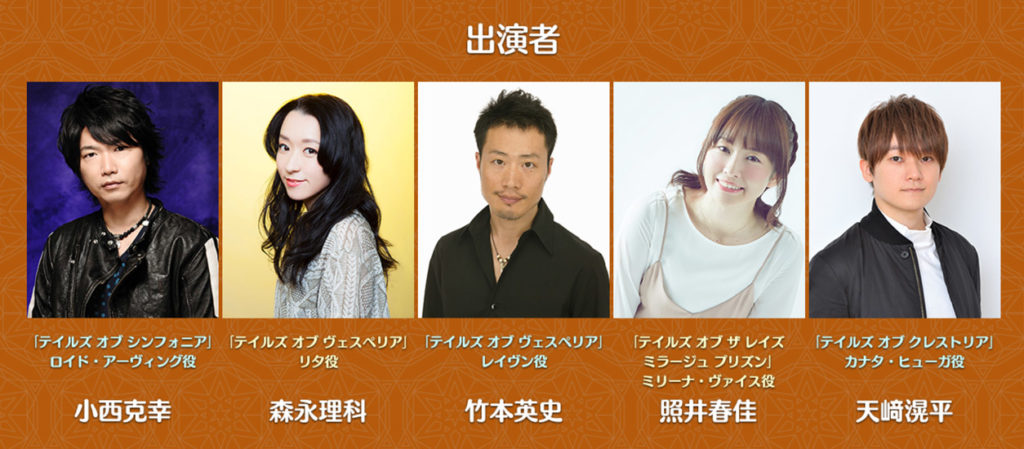 Katsuyuki Konishi (Tales of Symphonia's Lloyd Irving)
Rika Morinaga (Tales of Vesperia's Rita Mordio)
Eiji Takemoto (Tales of Vesperia's Raven)
Haruka Terui (Tales of the Rays' Mileena Weiss)
Kouhei Amasaki (Tales of Crestoria's Kanata Hjuger)
We don't know yet what "new info" will be in store, but the Tales of Crestoria Official Twitter has confirmed that there will be new info for the game during the broadcast. And with two Tales of Vesperia voice actors and Tales of the Rays' Mileena being there, it's safe to say we'll also have information on Tales of Vesperia: Definitive Edition and Tales of the Rays.
Tales of Crestoria

Tales of Crestoria
is a mobile title dedicated for smartphones that is an entirely new story and doesn't focus on previous Tales of titles. The game features Kanata Hjuger, who is in a world where everyone is required to wear Vision Orbs so that judgement and crimes are determined at Vision Central. Guilty verdicts brands these parties with a crest, where the Executioner will hunt these branded criminals to pass sentence, and Kanata finds himself pronounced guilty, confessing that he "protected someone important" to him.