The Tales of Crestoria official website has been updated with shots of the first three characters' 3D models, and we also round up the ages of the characters revealed the past few days on Twitter.
In addition, they also updated the in-game screenshot that was shown during Tokyo Game Show 2019, giving us a better look: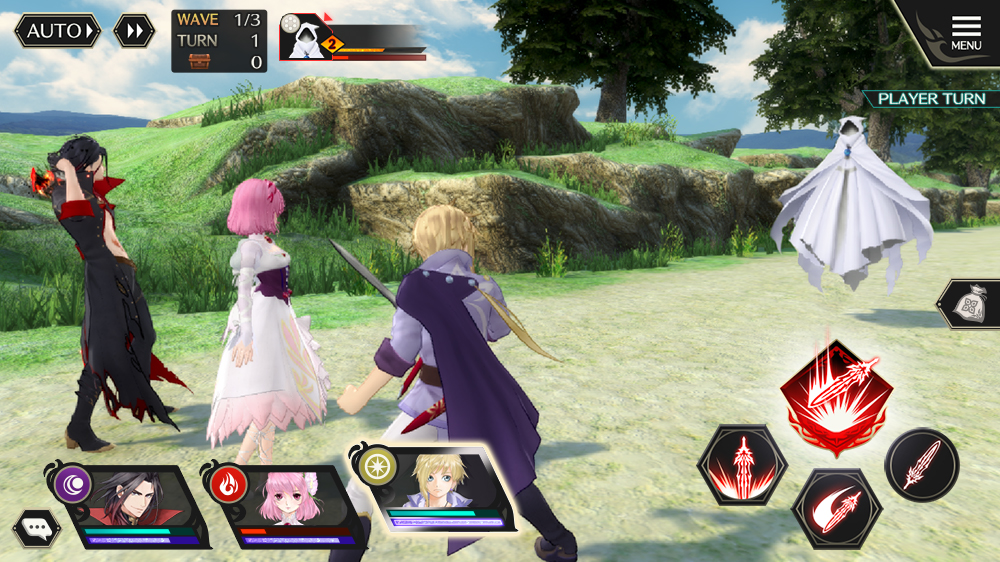 The character models don't seem to be in-game screenshots, given the vast difference in quality between the in-game screenshot and the models above.
In addition, the past few days the Tales of Crestoria official Twitter has been revealing the characters' ages per day. Here's the summary of their ages:
Kanata Hjuger - 15 years old
Misera - 14 years old
Vicious - Age Unknown (but appears to be 22 years old)
Aegis Alver -18 years old
Yuna Azetta - 17 years old
Orwin Granberg - 34 years old
Starting tomorrow, the official Twitter will be revealing the characters' Birthdays for the next coming days.
Tales of Crestoria

Tales of Crestoria
is a mobile title dedicated for smartphones that is an entirely new story and doesn't focus on previous Tales of titles. The game features Kanata Hjuger, who is in a world where everyone is required to wear Vision Orbs so that judgement and crimes are determined at Vision Central. Guilty verdicts brands these parties with a crest, where the Executioner will hunt these branded criminals to pass sentence, and Kanata finds himself pronounced guilty, confessing that he "protected someone important" to him.