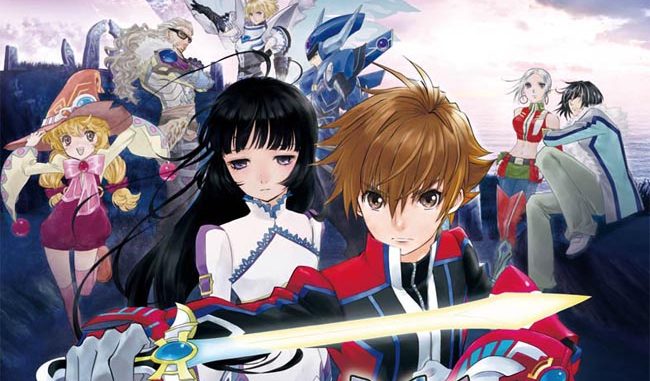 The Tales Series Facebook page has put up a little video of Tales Producer Hideo Baba giving a warm message to Tales fans at the recent New York Comic Con 2012. He also answers some questions regarding Tales of Xillia, skincare to be released in the United States and Europe this 2013.
Though there's nothing new in the video, it's really great to see how much Hideo Baba cares for the fan base, as we've seen
in the promotions he's made for Xillia and Graces F in the West and Xillia 2 in Japan
.
One little thing to note is that progress, the Japanese opening theme for Tales of Xillia, starts playing near the end of the video. Whether this is hinting at the song being the localized version's opening song or not, we're not entirely sure.
Tales of Xillia will be released for the PlayStation 3 in the US and in Europe sometime 2013.
The Tales of Hearts R official site has been updated with a video on Mystic Artes, doctor
as well as battle videos for Shing and Kohak/Amber.

Tales of Hearts R will be released for the PlayStation Vita sometime Spring 2013.
The Japanese release date for Tales of Hearts R has just been announced, therapy
along with the upcoming pre-order bonus and a limited edition version. The given release date is March 7, advice
2013 with a price of 6, viagra 40mg
480 Yen (roughly $87) for the game card pack or 5,830 Yen for the download version (around $78 ).
The main pre-order bonus given is a DLC code for something called Tales of Hearts R Infinite, which is apparently an infinitely progressive 2D action RPG of some sort. Still waiting on better details for this.
As for the limited edition of the game, called Tales of Hearts R Link Edition, will come with a Tales of Hearts R clock app, some accessories, and basically I believe more will be announced. The price is 9,980 Yen (around $133)
Tales of Hearts R will be released for the PlayStation Vita in Japan on March 7, 2013.