Check out a new battle gameplay trailer from Tokyo Game Show 2019.
Shown during the Tales of Arise Stage event, a new gameplay trailer featuring a battle with Kanata, Vicious, Misella and Tales of the Abyss's Luke fon Fabre was revealed.
The gameplay shows the turn-based system of Tales of Crestoria, along with Kanata's Mystic Arte and an amusing end battle skit.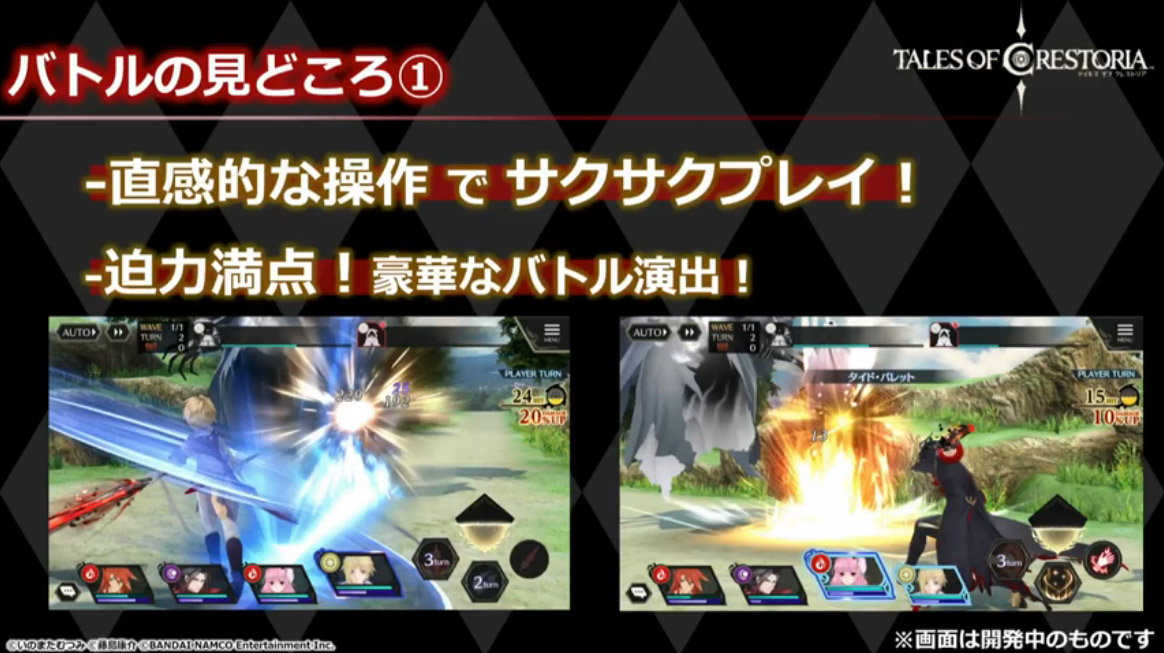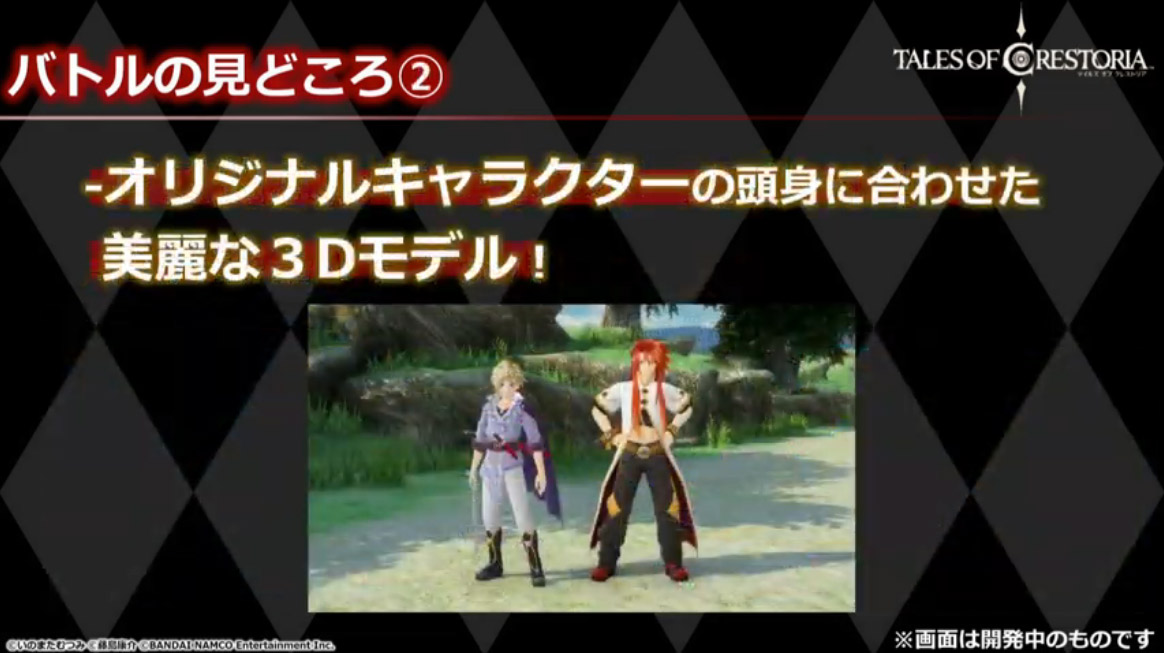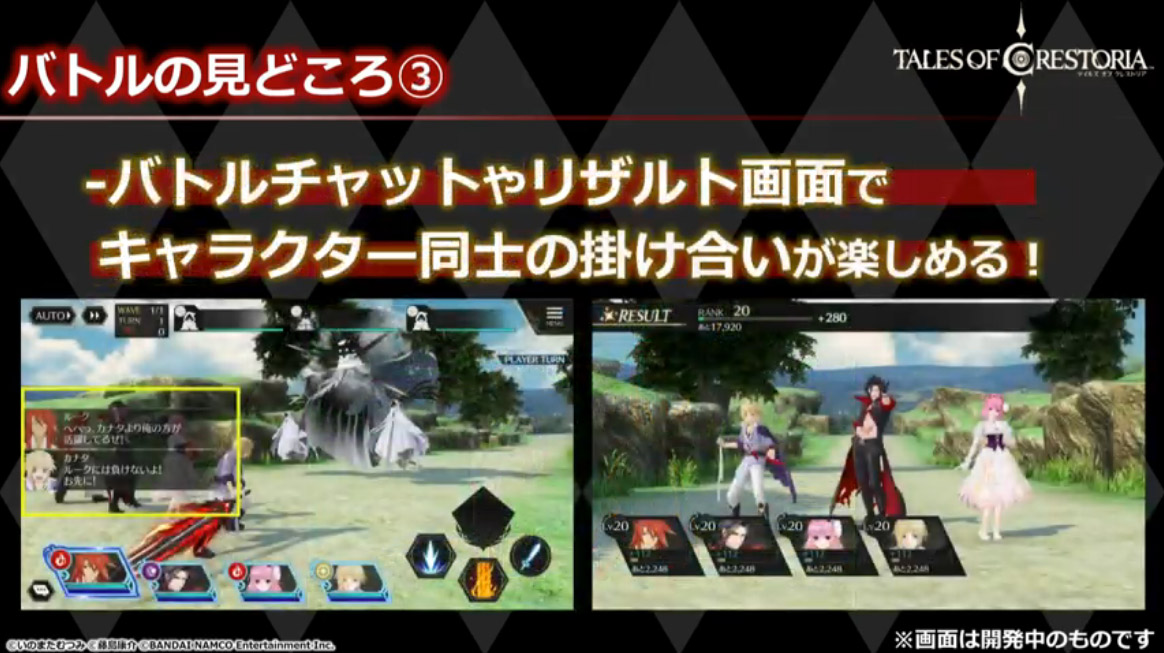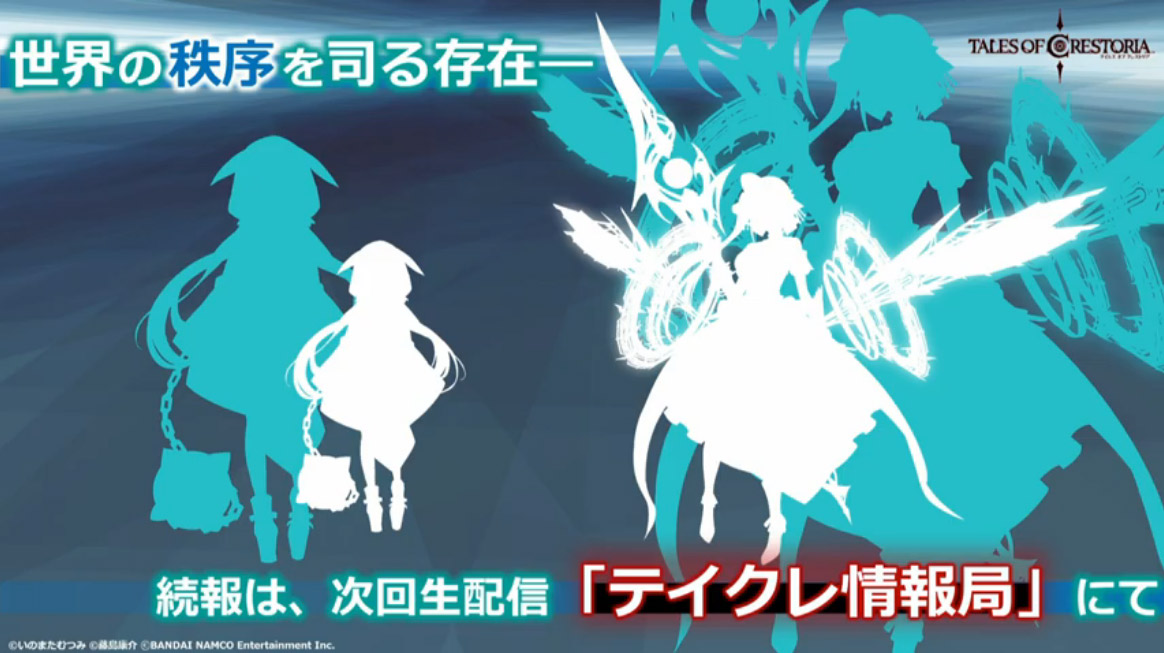 It was also announced at Tokyo Game Show that the next Tales of Crestoria Information Livestream will be on October 29, 2019 at 9PM JST. New upcoming characters were also teased.
Tales of Crestoria

Tales of Crestoria
is an upcoming mobile title dedicated for smartphones that is an entirely new story and doesn't focus on previous Tales of titles. The game features Kanata Hjuger, a young man branded as a Transgressor because of the crimeof "protecting someone important" to him. The game will be released for iOS and Android on 2020.
Info Page | News | Gallery | Official Website (JP) | Official Website (EN)