First off, thank you very much to all those who participated! We got really good entires for this, so good that it took us a really long time to decide on the three winners =_=. We couldn't agree on three that we both (me and sukotsuto both) like, so we decided to do it like this: we both chose our individual favorites, and then chose one that we both agree on. It took us a while, but anyway, here are our picks:
My (a745's) Personal Pick:
This is Efinea. It's powered by eleth and filled with gravity defying people who could probably destroy the whole world if they set their minds to it. The only upsides are the pets. While other places have shotas or lolis, we have... Sophies.
How To Train Your Sophie
by
lambobobo
sukotsuto's Personal Pick
: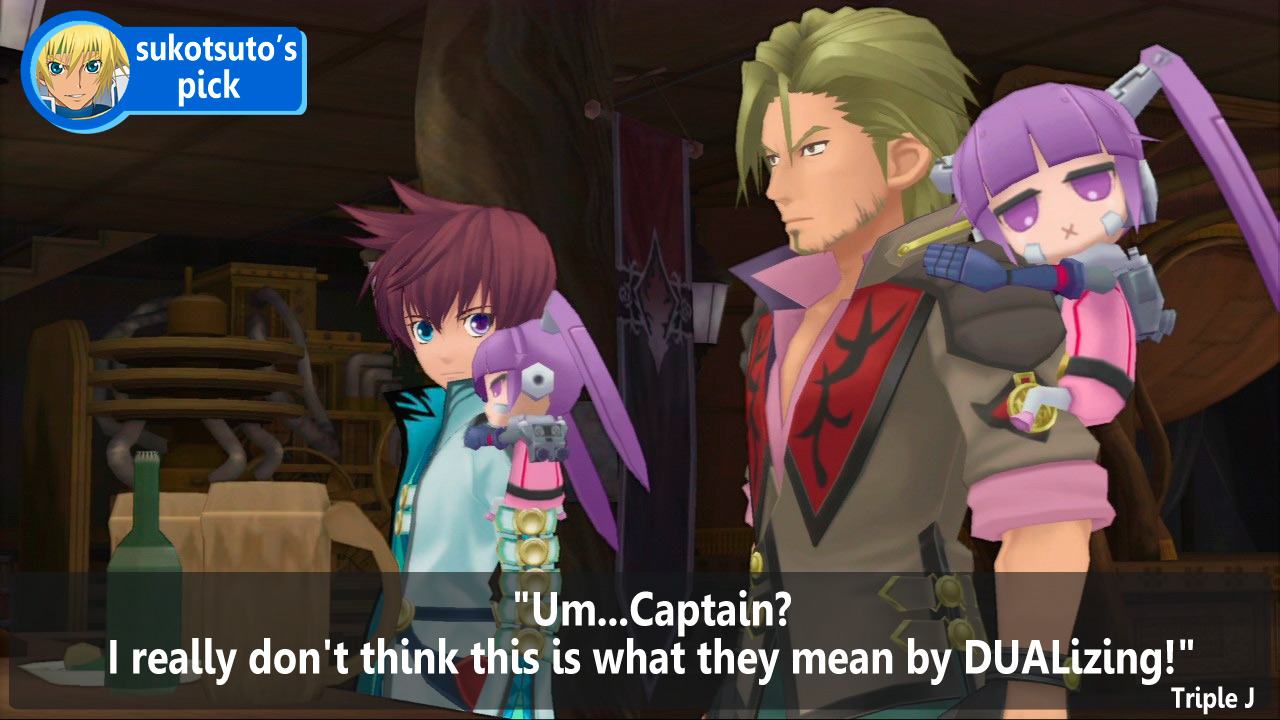 "Um...Captain? I really don't think this is what they mean by DUALizing!"
by
Triple J
Our Pick
:

Asbel: I brought the drinking buddies you asked for, Captain. Captain?
Malik: (And to think, he's sober...)
by Vashx99
Congratulations to all the winners, and thank you again to everyone for joining! Like I said before, this won't be the last of our "Caption This!" contest. We'll be having more of these in the future, and with different prizes at stake! So, stay tuned!
To the winners, I already e-mailed you about this, but in case you didn't get it: please send me your real names and full addresses so that we can send out your prizes! Thank you!