A bit late, but the AC Staff share thoughts on the last Tales of game that they've finished, Tales of the Rays Theater, and more in this edition of AC Weigh-In~
For this edition of AC Weigh-In, we have:
a745
Head Admin,
Site Designer,
Founder
PanbanRichard
Admin,
Back-End Support, 
AC Radio Host
DimensionSlip
News/Content Writer,
Back-End Support, 
AC Radio Co-Host
Flamzeron
News Writer
8ro
News Writer, 
Mobile Reporter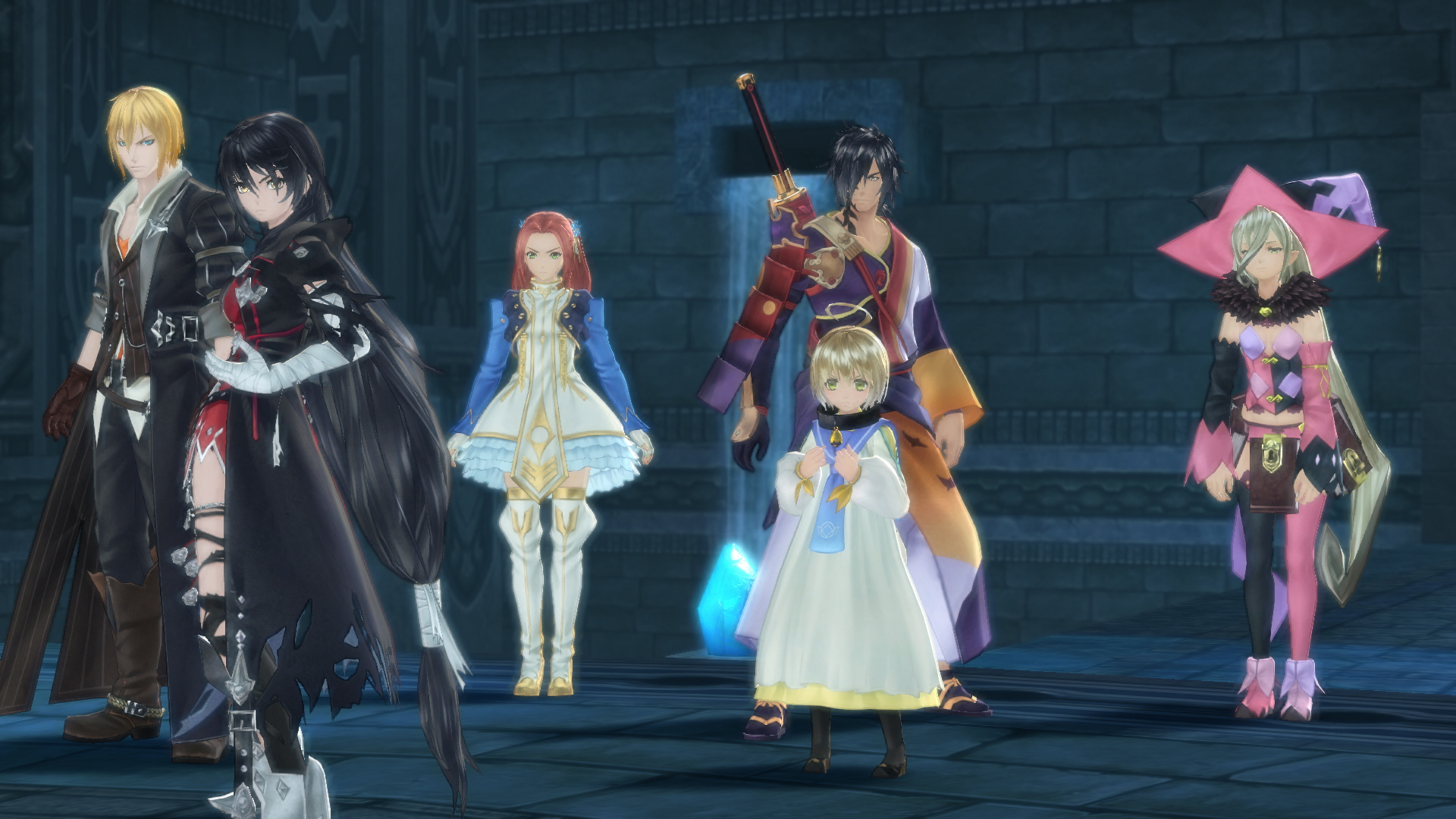 When did you complete your last Tales game and what did you think of it?
a745

I actually only finished Tales of Berseria around December of last year. Story-wise and character-wise, this is literally one of the best Tales games I've played. Relationships between the characters is one of my favorite things in the game, especially how Laphicet became the support system for Velvet.

PanbanRichard

I finished the Lineages & Legacies arc from Tales of Graces f at the end of 2016 and... Well, it certainly gave fans of the initial adventure what they wanted, but some moments caused me to raise my eyebrow at it. One scene that comes to mind was that whole ship escape sequence, felt like I was suddenly watching an action flick in a Tales game.

DimensionSlip

2017, Tales of Berseria. Velvet is a great lead and the development of the party dynamics throughout the game was simply amazing.

Flamzeron

I believe the last Tales game I completed was the English version of Tales of Hearts R, back in March of 2017. Although I enjoyed the game, I felt like the story was very uninspired and didn't deviate much from the typical Tales formula.

8ro

It was... Tales of Berseria I think? So, earlier last year~

I like it. The characters and battle system were pretty fun, I'm even replaying it right now. *cough* Magilou best girl. *cough*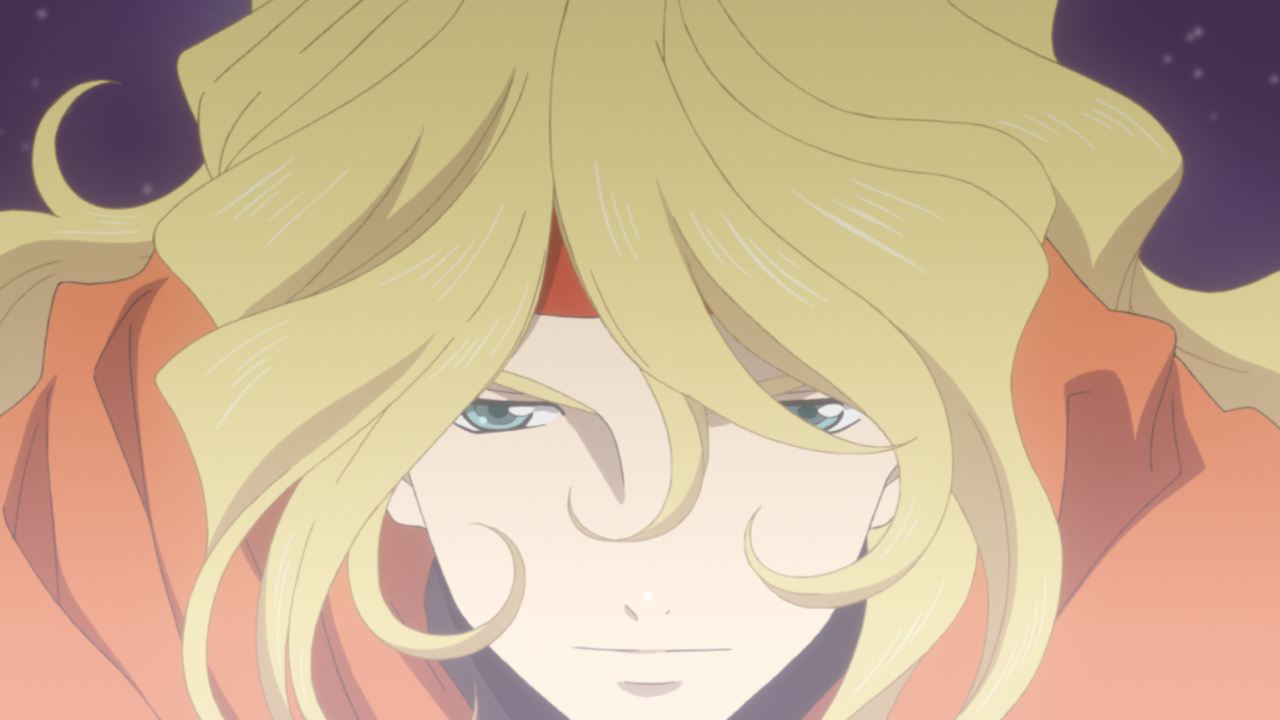 How much time do you spend playing Tales games per month?
| | |
| --- | --- |
| a745 | Back when I was still a student? Possible 3 hours a day so that's practically 90 hours a month. But ever since I started working as a physician, I've barely had any time to play any game at all, so... Some of the things I wish I could take back (my free time lol). |
| PanbanRichard | Well recently, I'm trying to finish Tales of Berseria but even then I don't spend too much time on it. Probably about 6 hours per month, add 2-3 if Tales of the Rays is accounted for. |
| DimensionSlip | More than 30 hours if we are including mobile games in the mix. |
| Flamzeron | It depends. Admittedly, I don't replay many of my Tales games, so lately the only time I play any Tales games is when a new one comes out. During those times, I'd say I put in several hours each day I play. It's hard for me to estimate, but I think I play anywhere from fifteen to twenty hours per month whenever a new Tales game comes out, going off of my experiences playing through Tales of Zestiria and Tales of Berseria. I've actually been in the mood to play some Berseria as of late. Maybe I should replay it? I might load up my file and walk around. I like to do that in Tales games, especially ones I've completed. |
| 8ro | Hmm, since I play Tales of the Rays everyday for at least an hour, it should be quite a lot. |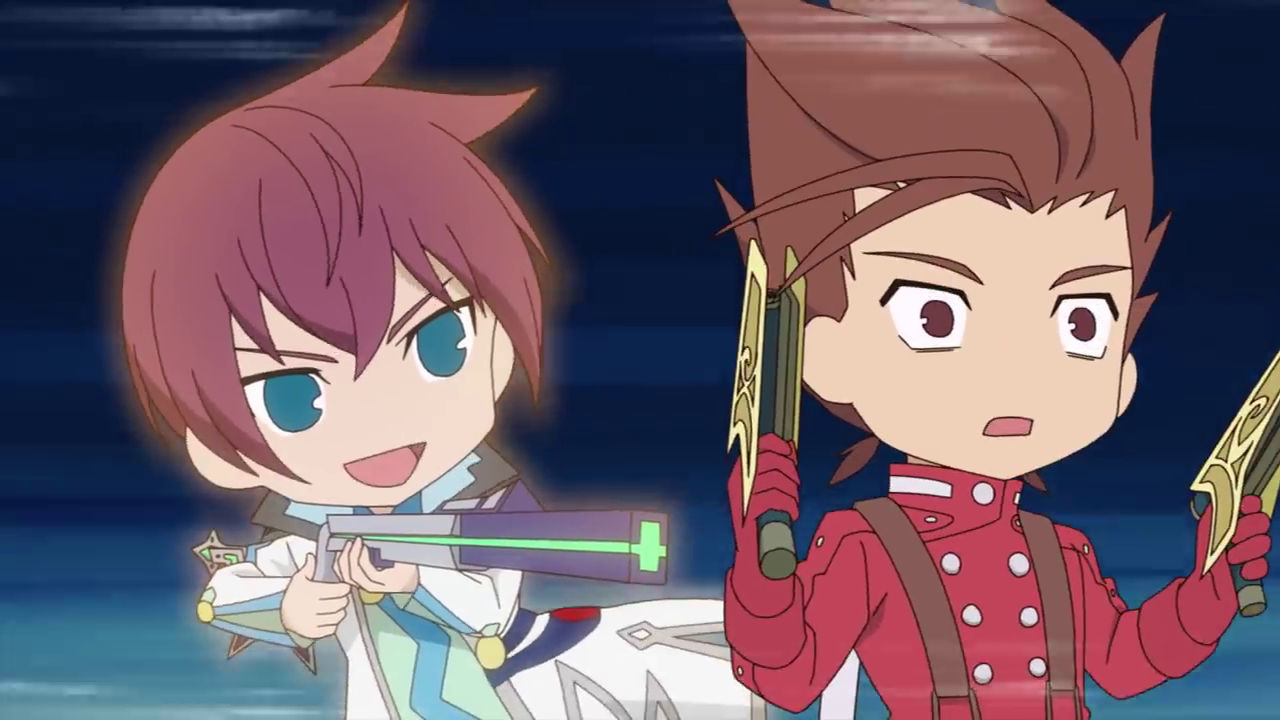 Did you watch the Tales of the Rays Theater short? If so, what did you think of it?
a745

It's really hilarious and entertaining to see the different Tales of characters interacting with each other. The chibi style really fits the atmosphere of the show, but as much as I like it, I wish we'd have another anime akin to Zestiria the X and Symphonia for the other series, like the older games.

PanbanRichard

It was amusing; everyone's personalities are just as exaggerated here as any other skit you'd see Bamco present. That Side-Step scene still seems to ring as quite the meme within the fandom.

DimensionSlip

Of course! It was highly entertaining and besides the dialogue, I just love all the sight gags. It's clear that a lot of love was put into it.

Flamzeron

I enjoyed it! I've always wanted to see a light-hearted Tales of cross-over comedy, so this anime was right up my alley! I liked seeing all the different characters, though I do wish more were shown. It was primarily just the protagonists, which is understandable but still a bit disappointing. The setting and general plot revolving around the production of the game and anime was a little unappealing to me as well. I would have preferred something more episodic, with the characters doing different things besides working on the game and anime. I'm also disappointed that Reid was nowhere to be found. I had a fun time watching it, but I do wish it had more to offer.

8ro

HAH, of course! ...Maybe too many times...

It was great. I just love the Theater shorts~ Gimme more, Bamco! (Leon fanservice approved.)

Which Tales game have you always wanted to play but just haven't found the time to invest in yet?
| | |
| --- | --- |
| a745 | I still actually haven't finished Hearts. I've been wanting to finish it but I don't have a Vita, and I'm not really looking into getting one anytime soon. |
| PanbanRichard | Tales of Rebirth & Tales of Destiny 2. I remember being very intrigued by both of these titles back when I was early into the series. There were so many Japanese videos that I watched showcasing Destiny 2's battle system that really made me wish I had it when I was younger. For Tales of Rebirth, I did try to start a playthrough of it in 2017, but then I stopped due to a bit of Tales exhaust at the time. Its battle system was a highlight for me because of the Force gauge making a major change to the system, yet still maintains the identity of the Tales LMBS in its execution. Both games I own the PS2 & PSP versions of, but I just never found the time to give them full playthroughs of yet. |
| DimensionSlip | Tales of Rebirth has been highly recommended to me and I definitely want to give it a shot someday. |
| Flamzeron | Although I've started it, I have yet to finish Tales of Innocence. I own both the original DS version and the remake on PS Vita. The version I started was the original one, so I feel like I should finish over starting the remake. Maybe one day I'll finish it... |
| 8ro | For me it isn't even a matter of "time" actually, but I'd love to play Hearts R. |
Any suggestions for next month, or anything that you want to respond to? Feel free to share them in the comments below~
Image Credits: