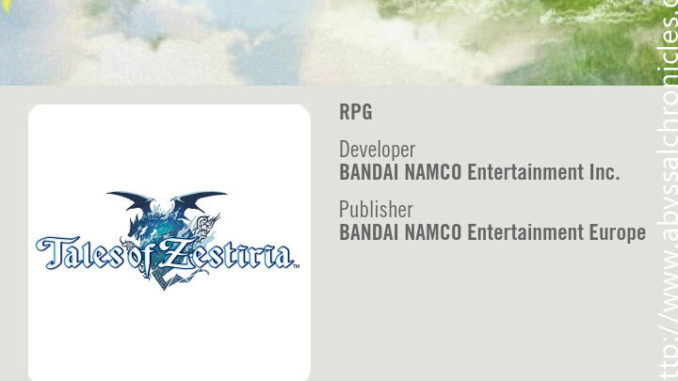 Bandai Namco's Asia website had listed Tales of Zestiria for the PS4 and PC with October 2015 release dates, but have long since removed it at the time of posting.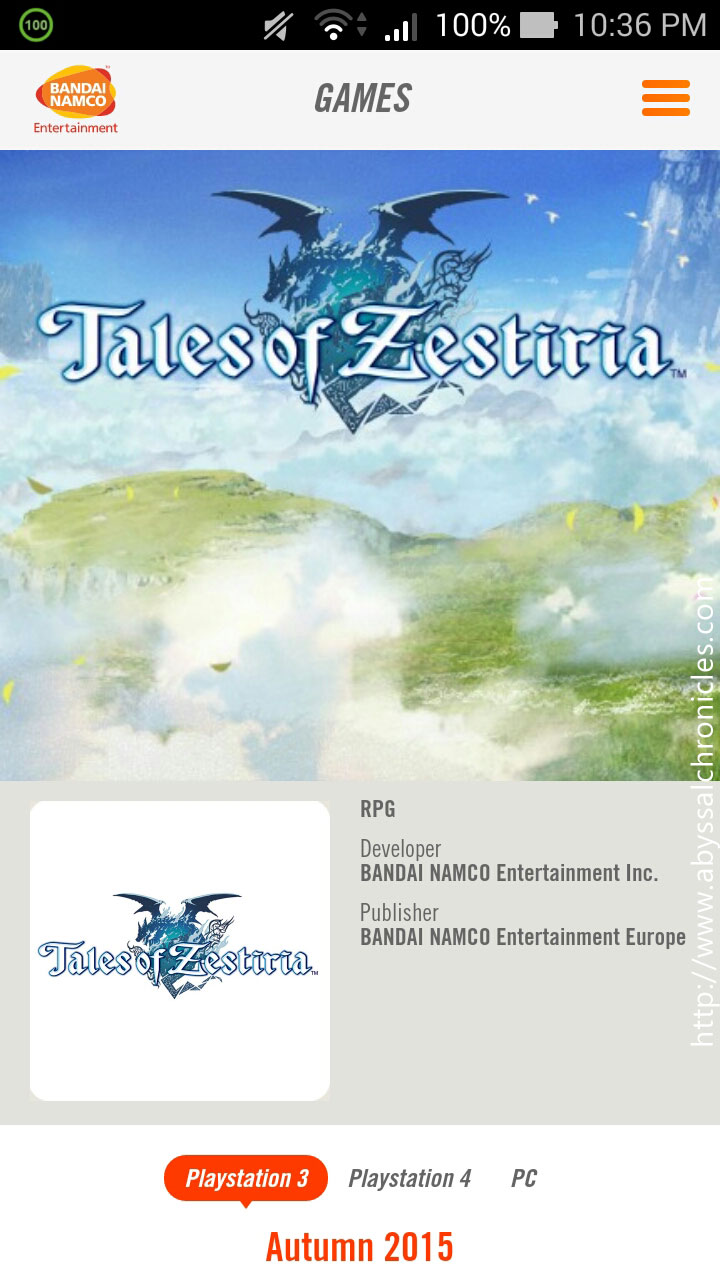 The listing in question was originally from
this page of the Bandai Namco Asia/Singapore website
. It was originally only visible on the mobile page of the site and not the desktop version, according to those who caught the website online.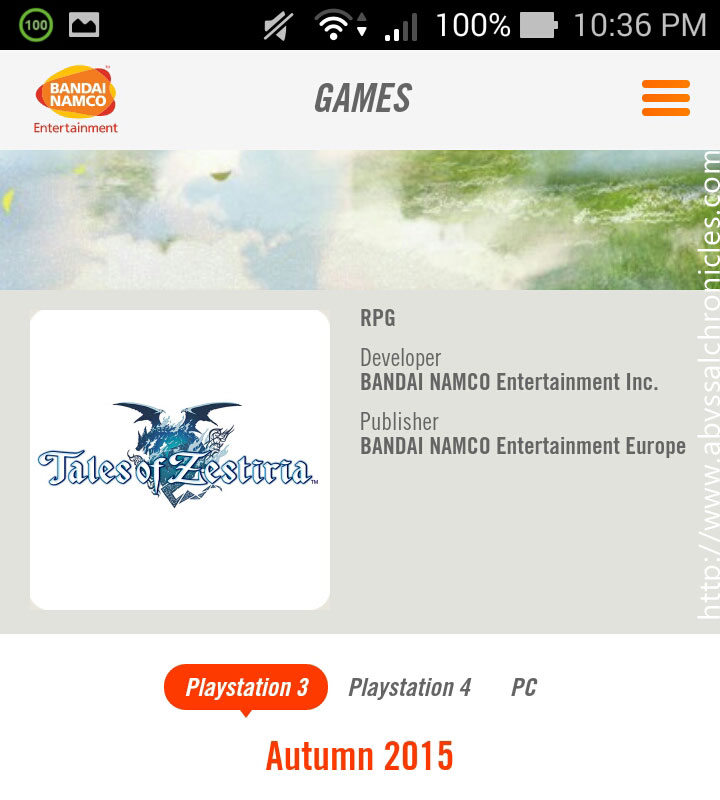 The page is a listing for Tales of Zestiria showing it on listed under platforms PS3, PS4 and PC. The PS3 listing only had "Autumn 2015" as a release date, but the PS4 and PC platforms on the other hand had these dates: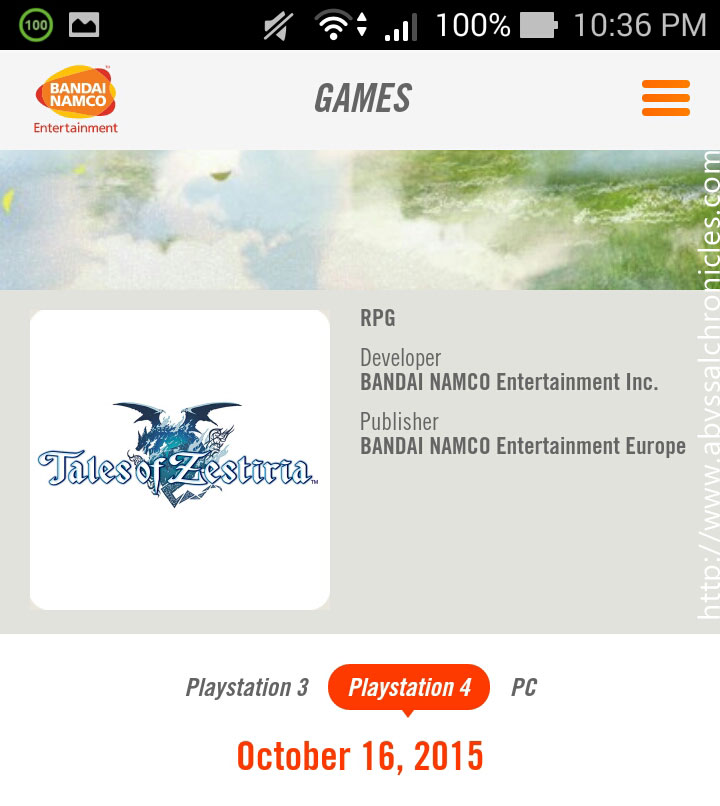 October 16, 2015 for PS4
Whether or not this is true, we still don't have official confirmation as of yet (despite the number of
different leaks about the Zestiria PS4 and PC
situation is...). The website page has already been updated at the time of writing.
An accidental leak? Or a simple mistake? What do you guys think?