Colored prototypes of the Luke and Asch figures announced back in July.
Promptly named "Luke and Asch ~meaning of birth~", this upcoming pair of figures by Kotobukiya features the two characters back to back in celebration of the game's 15th anniversary (which is today).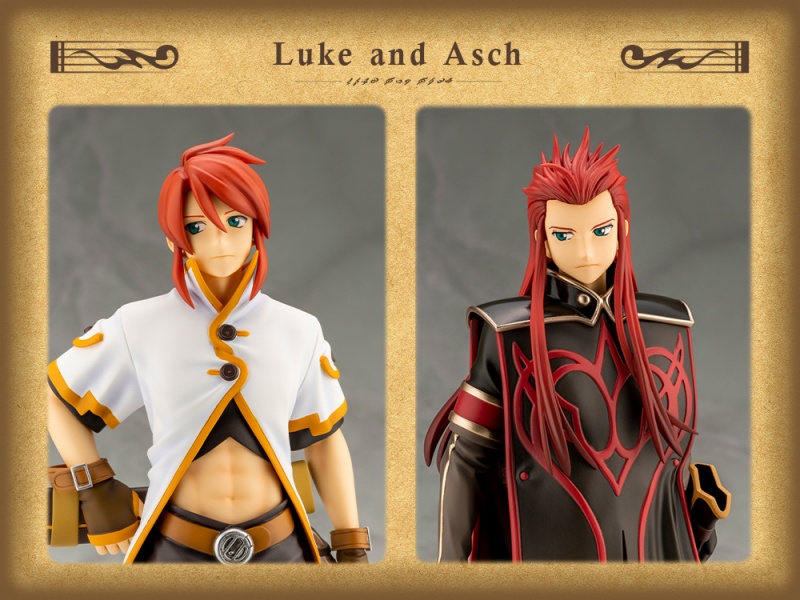 The set will come with a figure each of Luke and Asch that have a platform meant to have them stand together back to back (or facing each other, whatever you may prefer). From the pictures, it appears the figures are removable and are able to stand alone without the platform. The figures are 1/8 in scale.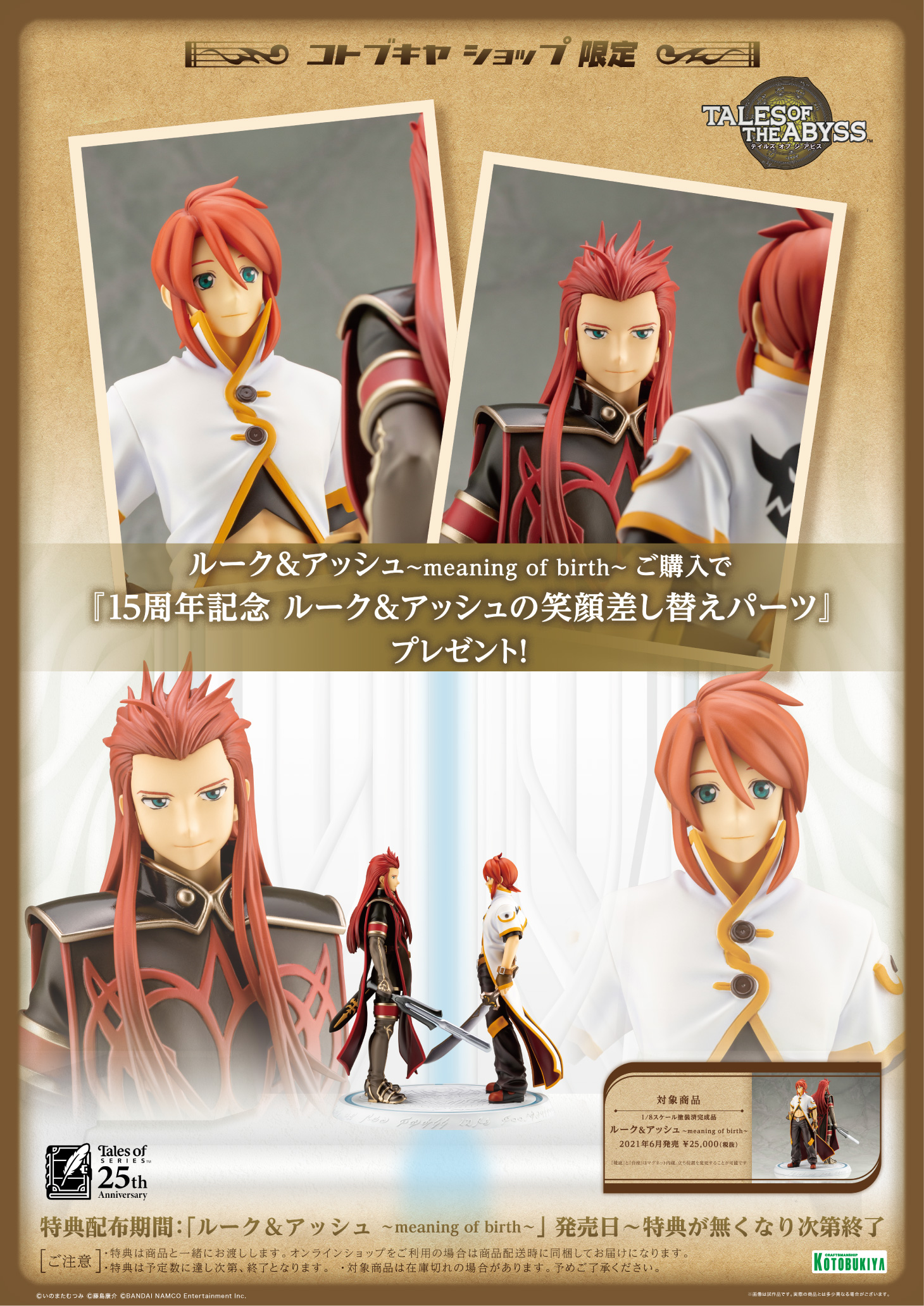 Also exclusive to Kotobukiya Shop, those who will pre-order from them will come with alternative "smiling" faces for both characters.
The set is on sale for 25,000 Yen (tax excluded) and will be released in June 2021. Pre-orders are now open at physical Kotobukiya stores or via the Kotobukiya Japan online shop only until February 19, 2021.
Pre-orders outside of Japan (so no smiling face parts) are available here:
A short trailer featuring the figures was also showed during the 25th Anniversary Live Stream.
【予約受付中】#テイルズオブジアビス15周年 記念フィギュア
ルーク&アッシュ ~meaning of birth~

\スペシャルPV公開/

ルークとアッシュ(CV.鈴木千尋)の新録でお届けです。
2体セットでのフィギュア化、そして #TOA15周年 の記念にぜひご覧ください。

▼予約先https://t.co/DXj1UC6kUF pic.twitter.com/cmcNgfMBdo

— コトブキヤes (@es_series) December 15, 2020
Tales of the Abyss

Tales of the Abyss
is the eighth mothership title of the series initially released for the PlayStation 2 in Japan in the same year as
Tales of Legendia
. It is the Tales of Series 10th Anniversary title. The game was later ported to the Nintendo 3DS and was adapted into a
26-episode TV anime
by Sunrise. Abyss tells the story of Luke, a young noble whose life turns upside down upon meeting a mysterious girl named Tear. The game appears to be influenced by musical themes.