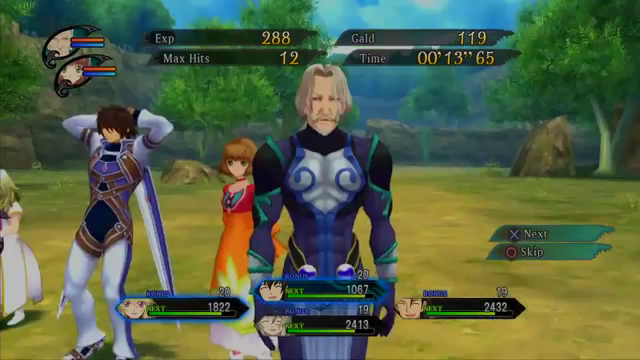 Namco Bandai has just released a trailer featuring the Tales of Xillia characters donning the recently released batch of Tales of Series DLC costumes.
As a refresher, the Tribute to Tales Series DLC costumes have been available since August 20/21 over at
the PlayStation Store
. The costumes are available for the entire main party, with Jude as
Leon Magnus
(Tales of Destiny), Milla as
Dhaos
(Tales of Phantasia), Alvin as
Kratos Aurion
(Tales of Symphonia, Cruxis clothes), Leia as
Farah Oersted
(Tales of Eternia), Elize as
Mint Adnade
(Tales of Phantasia) and Rowen as
Barbatos Goetia
(Tales of Destiny 2). They also offer battle theme changes when equipped. They're available for $2.99 each.