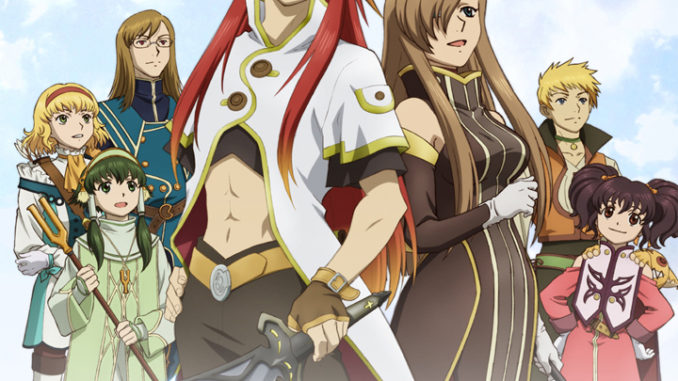 LATE YES WE KNOW AHAHA -shot-. To make up for it, expected release of ep5 will be on Tuesday, as I will be away from the internet from October 29 (hint in the Staff page why ;D) up until November 2 (so don't expect updates on other Tales stuff from me either). Anyway, MegaUpload links are provided by Rena-chan from Eternal Manga, a big thank you to her (currently only SD version. HD version MU link in a little while).
Also, we made a little blooper (so don't comment anymore about it >__>).At around 6 minutes and 10 seconds in the episode, Jade executes the arte "Thunder Lance" or "Tenraisou" and it's supposed to have the Jade banner with the sword icon. We made a mistake and got Tenraisou labeled as "Thunder Blade" with the staff icon >_>; WE'RE SORRY T___T. But yeah, it's supposed to be Thunder Lance there, not Thunder Blade.
Links:
HD 1280x720 H264+AAC - Torrent
SD 704x400 XviD+MP3 - Torrent | MegaUpload
If you want us to make a version 2 of ep4 with the proper Jade banner thing, then just say so in the comments and we'll decide on it.
Also, to those who can't download, someone will be putting up the episodes on YouTube soon... but so that it won't be deleted, you'll have to search "ssybA eht fo selaT" for it.