AC's "Tales Merch Monthly" is back! To those who missed our debut post two months ago, this new column of ours focuses on any upcoming Tales of Series related merchandise, as well as those that (we think) are already available and are worth collecting. From shirts, to figures, to even keychains, we'll try to cover as much as we can! The column will be out every month, and will focus on stuff just released/to be released for that same month, as well as Tales stuff you can pre-order that will come out in the coming two months.
Majority of the merchandise are mobile phone accessories and Tales games themselves. Also, I'm sorry for the delay on this one. I didn't want any possible Tales news to be overshadowed.
New Pre-orders:

Though pre-orders for this aren't exactly open yet, Play-Asia has already listed
Tales of Xillia 2
under their site, saying that pre-orders will be opening soon. So
bookmark this link
, guys! 'Cause if this is going to be as hyped up as the original Xillia, then you can expect pre-order slots to run out pretty fast. The set release for the game is sometime winter in Japan.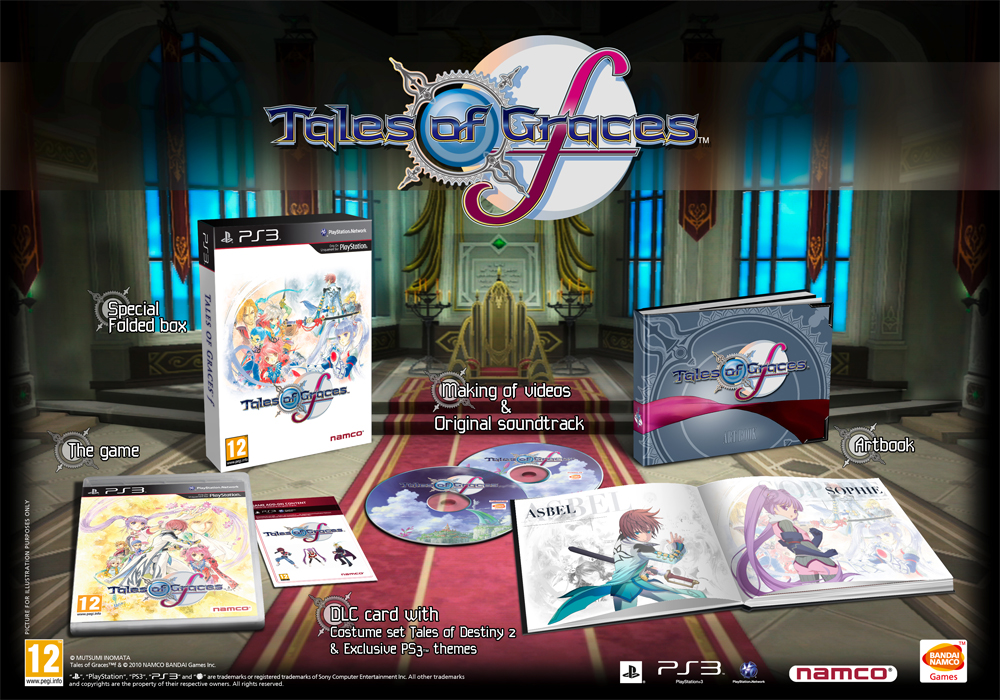 As we
announced recently
,
Tales of Graces f's EU version
will be released August 31st. All those who will pre-order will receive a special limited edition bundle of the game which will include the game itself, a soundtrack CD, a DVD with "Making of" videos of the game, a hardbound artbook and a DLC card with the Tales of Destiny 2 costumes for Asbel, Richard and Sophie and the PS3 themes, all wrapped in a special folded box. Not from Europe? You can import the game at the following places!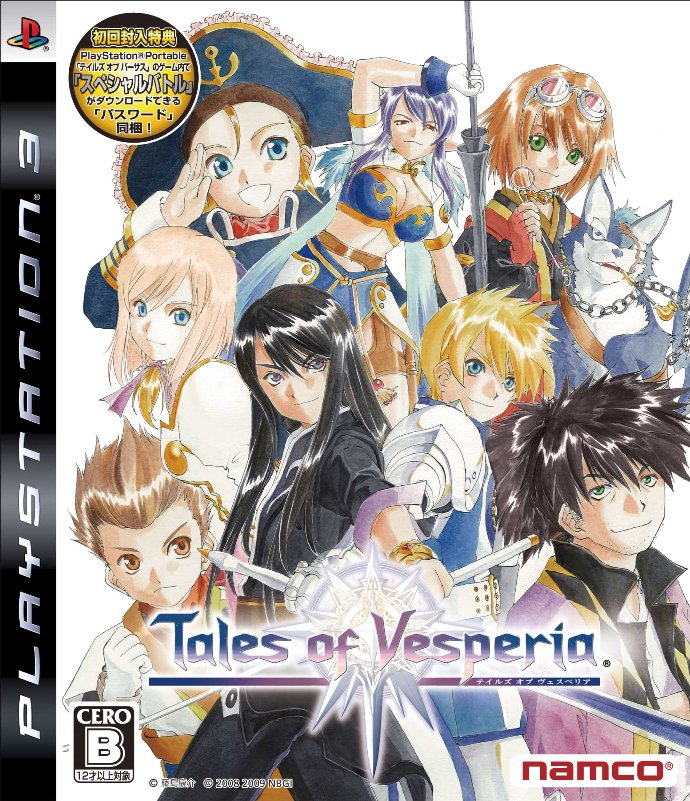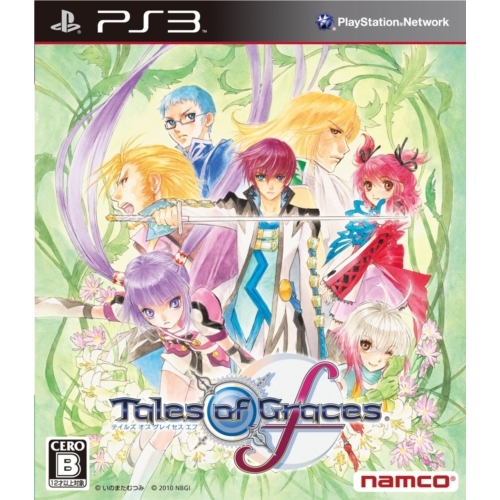 Speaking of games, did you miss out on the Japanese versions of
Tales of Vesperia
and
Tales of Graces f
for the PS3? These two games will be getting "
Best Version
" re-releases on August 2nd, so here's your chance to try them out. They're way cheaper, too!
Tales of Vesperia PS3 "The Best" Version (JP) - Play-Asia
Tales of Graces f PS3 "The Best" Version (JP) - Play-Asia
We've had a swarm of Tales of the Abyss and Tales of Vesperia school supplies in the past months, now it's Tales of Xillia's turn. From pencil cases, rulers and mechanical pencils - it's Xillia's line this time around with an expected mid-July release. Saaaaadlllyyy all pre-orders in various shops have already sold out for them :(. I profusely apologize for this - this wouldn't have happened had I posted this issue earlier. CDJapan has yet to put up their orders for this, though, so I'll update this post right away once they do. Again, I'm really sorry >_<;


There will also be
Tales of Xillia and Tales of Vesperia tumblers
to be released on July 31st. The tumblers feature the group artwork of Tales of Xillia and Tales of Vesperia PS3.




School supplies aside, it's now time for some phone accessories. A bunch of new Tales mobile phone pouches will be released sometime mid August. The current line-up features Jude and Milla from Tales of Xillia and Yuri and Rita from Tales of Vesperia. I'm not sure if there will be more in the future, but hopefully there will be.


















And speaking of phone accessories, how about some phone straps? You guys may not be familiar with them, but there have been a number of Tales character straps that have been getting released since the start of this year. The upcoming line-up features protagonists from the different Tales games to be released on July 31st, and a re-release of their entire previous Tales of Xillia line-up, and some of those in the Tales of Graces f and Tales of Vesperia lineup on August. These were also previously pre-sold during Tales of Festival 2012.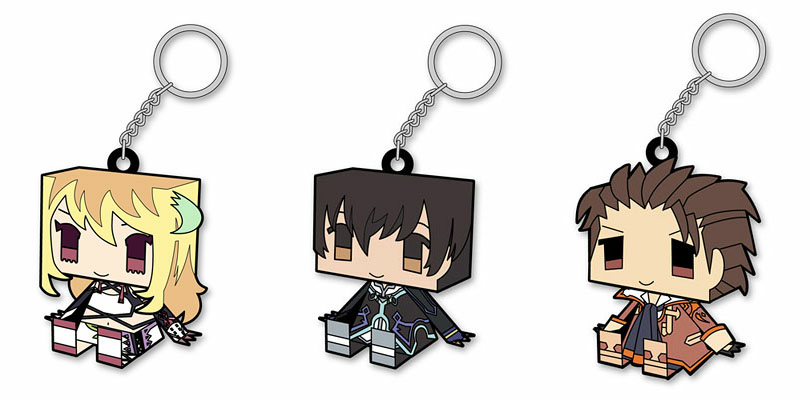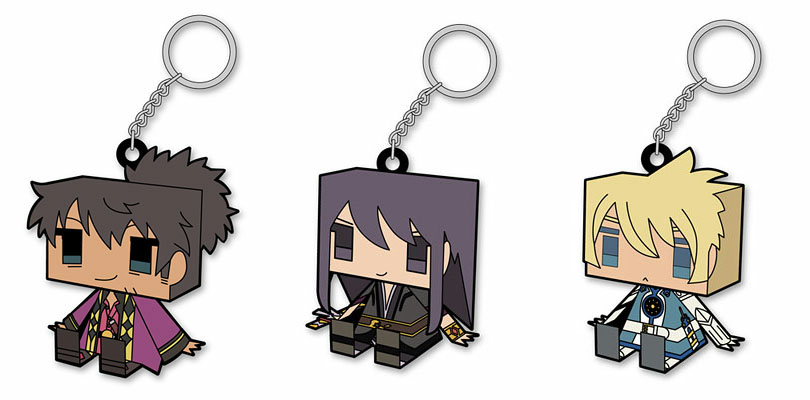 Last on our pre-orders list are these adorable
Tales Graphig rubber keychains
featuring some characters from Tales of Xillia and Tales of Vesperia. They're keychains with art made to look like Graphig's little papercraft figures. These keychains are to be released sometime late August.
Other Items For Pre-order:
Viva! Tales of Magazine August 2012 Issue - HobbySearch
From Last Month's Issue:

Talesring is a series of Tales radio shows by Tales character voice actors being done over at Animate. Talesring Xillia Vol. 2 will be released on June 20th, and will feature Jude and Milla's voice actors again, as well as Alvin's, Leia's and Gaius's. I stand corrected, it seems Rowen's voice actor isn't in this one, sadly.
In celebration of the Tales of Festival's fifth anniversary, the Tales of Festival Fans' Bible was just released last June 8th. So, what exactly is in this book? The fans' bible gives a rundown of what happened in the past Tales of Festivals, and includes commentaries from the different Tales voice actors who went there, as well as the scripts for all the special skits during the events. It also includes scripts of Onosaka Masaya (Zelos's VA) and Viva-kun together, as well as some Tales of Friends illustrations.
Speaking of books, the Tales of Graces f Official Scenario Book has also just been released last June 2nd. Like the other Tales scenario books, this one has a script with screenshots compilation of the game's main and subevents, including battle and some chat dialogue, event explanations, character info and some commentaries from Asbel and Cheria's voice actors.
Volume 1 of Talesring Xillia featuring Jude, Milla and Elise's voice actors was just released last May 23. Volume 2 will also be released on June 20, so check above for the pre-order links.
Reading about the previous Tales of Festivals is one thing, but watching it actually happen, even if it's just on your TV, is a whole different experience altogether. If you want to somewhat experience the fun of the events, then I'd suggest getting the Tales of Festival DVDs.
With Tales of Xillia 2 coming out with its own X Edition PS3 Controller, why not make it complete with the original Tales of Xillia X Edition PS3 Console? Again, this bundle comes with a customized PS3 and the Tales of Xillia game. Play-Asia currently has the console at $23 off their usual price, but stock is limited. And again, YesAsia also has it up, but that's going to burn a hole through your wallet.
And that's it for this month's issue of Tales Merch Monthly! Again, I apologize for the delay! Stay tuned for the next issue!