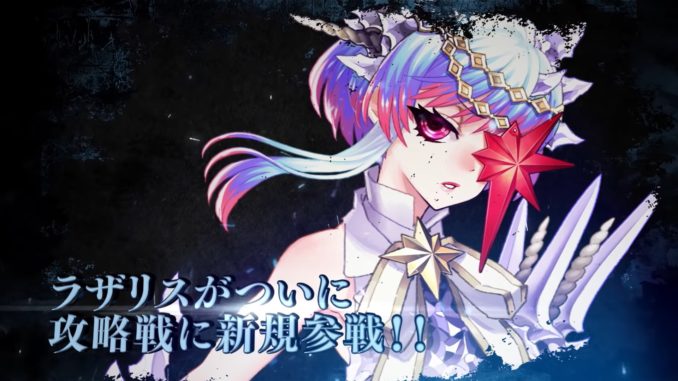 Pay attention students: School is back in session, and this month's preview covers a LOT.

Bandai Namco's Youtube Channel has finally released the new character preview trailer for September 2019, so check it out since this month is gonna be packed.
The first thing we're getting this month is some long awaited additions from the DS Mothership games: Beryl Benito from Tales of Hearts and Ange Serena from Tales of Innocence. They'll be introduced in a school themed event, and it seems their classmates are going to be Hisui and Spada who will come with new seasonal Mirrage Artes. We can also expect school themed outfits for all of them!
And speaking of outfits, we're also getting a new Spirit Gear event this month, finally giving us a chance to get Sophie's promised Spirit Gear, but surprisingly, she's not alone. Kyle will have a new spirit gear based on Sylph, Sophie is getting one based on Aska, and Emil will get one based on, fittingly, Ratatosk. Hey, he's a summon spirit too!
Finally, though the Legendia raid isn't even over yet, we're actually getting another raid this month: This time, it'll be based around Tales of The World: Radiant Mythology. The featured boss will be Lazaris, and unlike Schwartz during the Legendia event, Lazaris will also be joining us as a playable character once the raid is completed! Just like previous boss raids, we'll be getting a new set of decisive Mirrage Artes for 3 different characters- as you might be able to guess, it's for all three Kanonnos: Kanonno Earhart, Pasca Kanonno and Kanonno Grassvalley.
That's it for this month. We may not be getting as many characters as last month, but it's gonna be busy anyway. On the flipside, just like last time we got a spirit gear event, it seems we won't be getting a new story chapter this month, so we can focus fully on the events. Be sure to check back soon for updates on the events as the information comes, good luck with your pulls, study hard, do your homework, and stay in school!
Tales of the Rays

Tales of the Rays
is a Tales mobile game for the iOS and Android featuring characters designed by Hidenori Matsuraba and a new ADF-LMBS (Advanced Flick Linear Motion Battle System). The game tells the story of hero Ix Nieves and heroine Mileena Weiss in the world of Tir Na Nog. Characters from the previous Tales titles appear in this game. The game initially had an English version, but was short-lived and now currently runs exclusively in Japan.