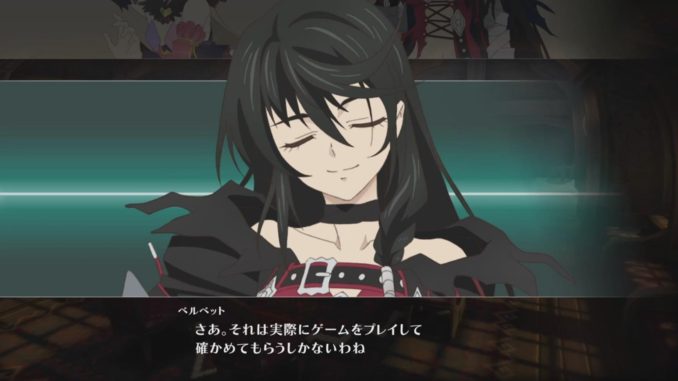 Bandai Namco has released a web only skit featuring Velvet and Magilou from Tales of Berseria, showcasing how skits (or chats) will be in-game.
This particular chat was made for promotional purposes, where the two are discussing the game's upcoming release. Velvet, at first, is feigning ignorance and what they're even talking about.
The skit features how they will be in-game, and you'll notice that it's quite different from what we're used to. They're more animated, utilizing a lot of transitions and close-up artwork.
In addition, one of the bonuses for Japan's early pre-order campaign has been revealed. Ordering the game between April 14 to July 11, 2016 makes you eligible for 3 bonuses. The first bonus is a talk by the voice actors. The second bonus, just revealed today, are 3 BGM sound data. The third bonus will be revealed next month.
Tales of Berseria

Tales of Berseria
is the latest mothership title of the Tales of Series which was first announced during 
Tales of Festival 2015
. The game was released for both the PS3 and PS4 on August 18, 2016 in Japan, January 24, 2017 in North America and January 27, 2017 in Europe for the PS4 and PC. The game features a female protagonist named Velvet and a theme of pirates and ships. It's also confirmed as a distant prequel to
Tales of Zestiria
.