The colored prototype for ALTAiR's upcoming Tales of Vesperia 1/8 Scale Raven figure is being showcased right now in the Animate Girls Festival 2012 in Ikebukuro Sunshine City.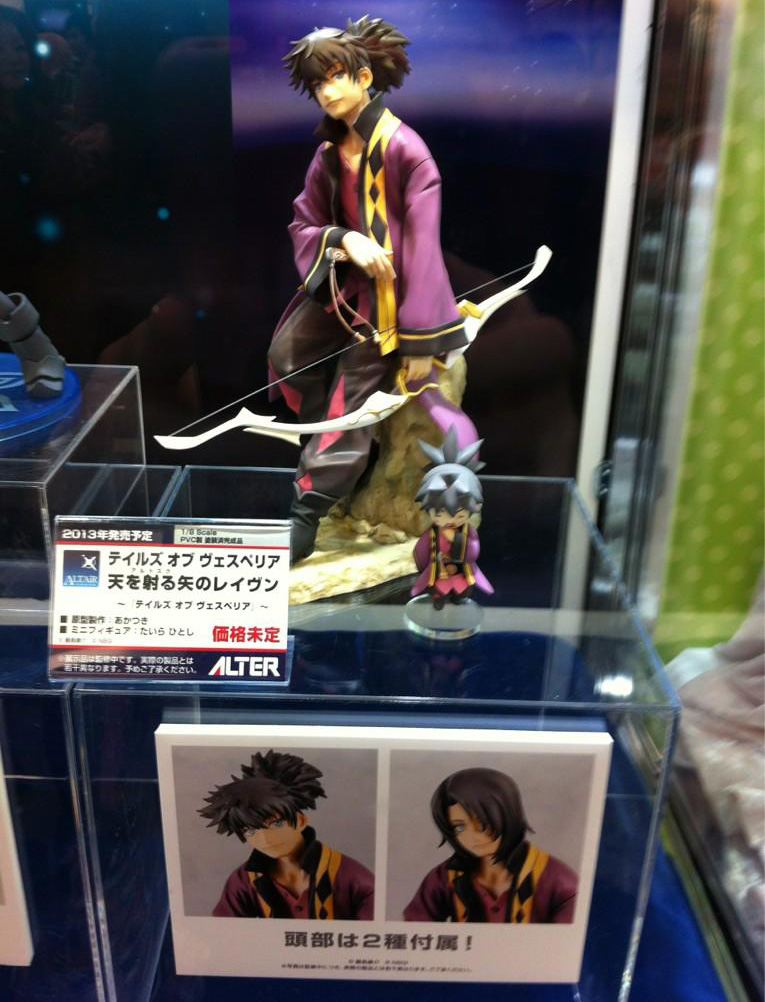 The figure apparently comes with an alternate head (like the Luke one did), with the other with Raven's hair down. If you've played the game, you know why this is.
This Raven figure by ALTER's ALTAiR branch was first introduced in
Tales of Festival 2012
along with an announced figure for Estelle. We also got to see the prototypes of it during
WonFes
. No news yet on an actual release date, though, nor any info on the Estelle one.