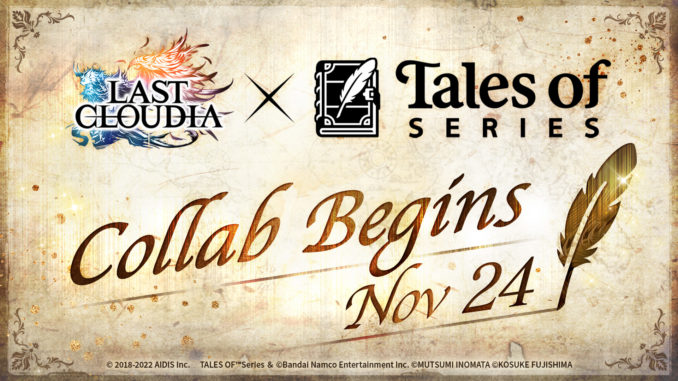 More information will be released on November 21st.
A collaboration between mobile RPG Last Cloudia and the Tales of Series has just been announced. Said collab will begin on November 24, 2022, and will feature Tales of Series Units (characters), Arks (special items equipped to units that will give them increased stats or skills), and event gameplay.
AIDIS will be holding a livestream on November 21st, 7pm Pacific Time showcasing more details about the collab. The livestream will be available via YouTube:
Last Cloudia is a free-to-play mobile RPG developed and published by AIDIS. The game is played in portrait mode setting, with the global version available since October 2019. The game is available on Android, iOS and PC via STEAM.