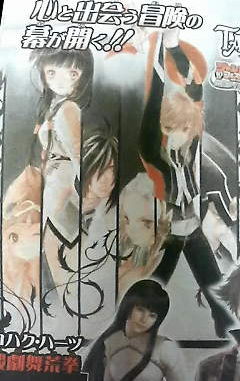 The scans above (click to view) show a sneak peek of Shing's (Shououjineizan) and Innes' (Neptune Rage) Hi-Ougis, as well as the cut-ins.





There's also a video of Shing's Hi-Ougi 
here
 (it's around after the info on two other games), but it doesn't show his cut-in.
Other ToH updates include the inclusion of a secret dungeon, and artwork of two other characters from the blog, Incarose and Paraiba. It's to be noted that Calcedny mentions Paraiba in one of the previously shown trailers.