Even more Tales of Series figures are coming our way. A bunch of new figure prototypes were revealed today in Japan's Wonder Festival 2012, featuring Jude and Milla from Tales of Xillia and Yuri Lowell and Repede from Tales of Vesperia.
First off, a prototype of the Milla Maxwell (Tales of Xillia) figure that Alter announced so long ago has finally been revealed.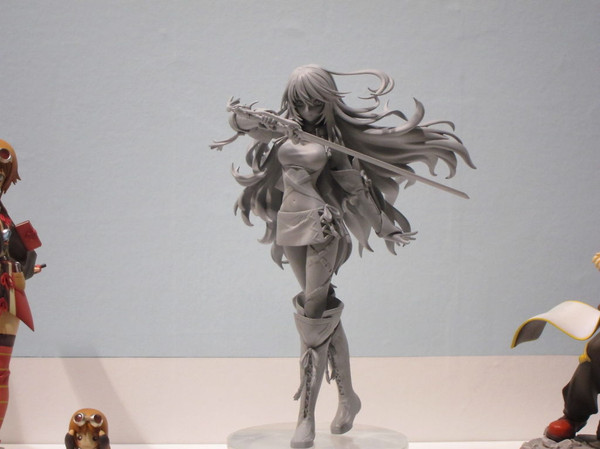 Release is slated this 2012. No specific release date was given.
The second one was a garage kit of Yuri Lowell's True Knight version. I'm not particularly sure if this was even meant to be a prototype. When they say "garage kit", it's usually made by a single individual in very, very limited quantities or just one and is much more expensive. This figure was done by Mirano from "ookami to tori to monodukuri" (Wolf and Bird Manufacturing). Apparently, he's also the same person who sculpted the Yuri by Alter.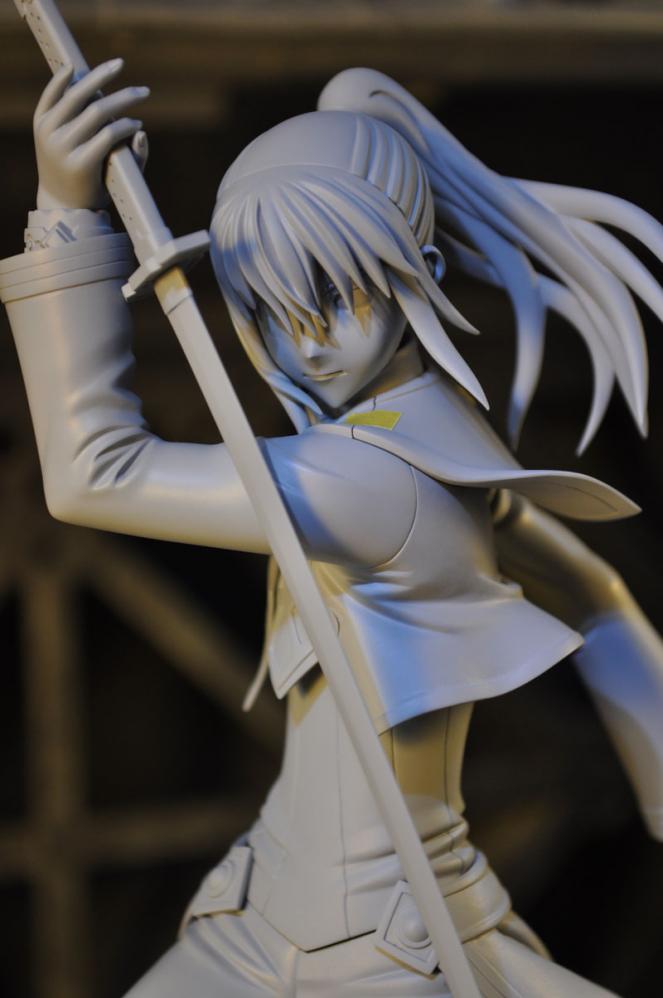 Another by the same person was an adult Repede and puppy Repede set. There are no pictures of the adult Repede one yet, though. And I have to say, these are just amazing.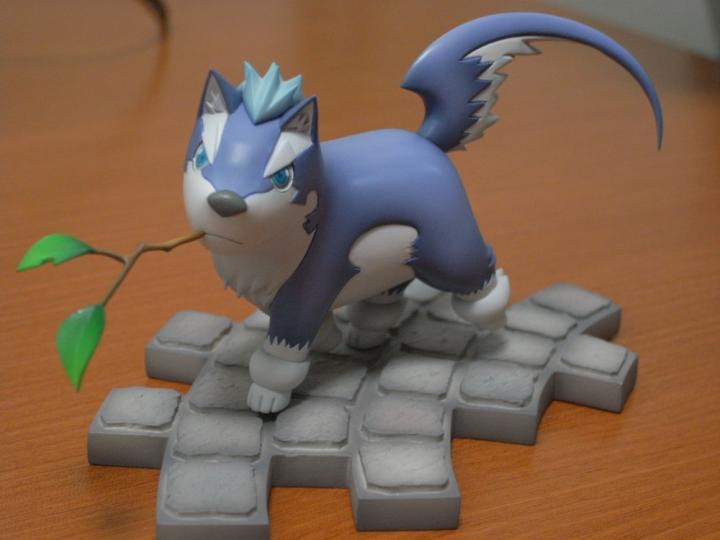 Lastly, here are prototypes of some 
Nendoroid Petits
 by Good Smile Company, featuring 
Yuri Lowell
 (Tales of Vesperia) and
Jude Mathis
 (Tales of Xillia). The backdrop image behind the prototypes show other characters, so they might also be getting Nendoroid Petits. Specifically, Estelle (Tales of Vesperia), Milla Maxwell (Tales of Xillia), Asbel Lhant and Sophie (Tales of Graces). No release date given yet.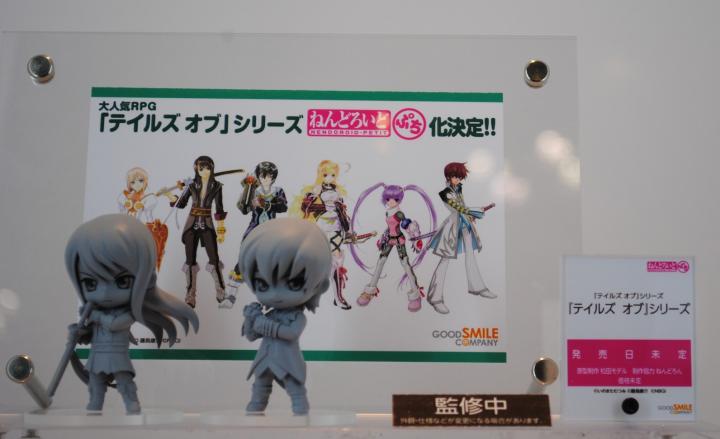 Speaking of figures, Alter's Luke fon Fabre figure (April 2012 release) and Rita Mordio figure (June 2012 release) are still open for pre-orders over at Play-Asia.
- Tales of the Abyss 1/8 Scale Figure: Luke fon Fabre
- Tales of Vesperia 1/8 Scale Figure: Rita Mordio