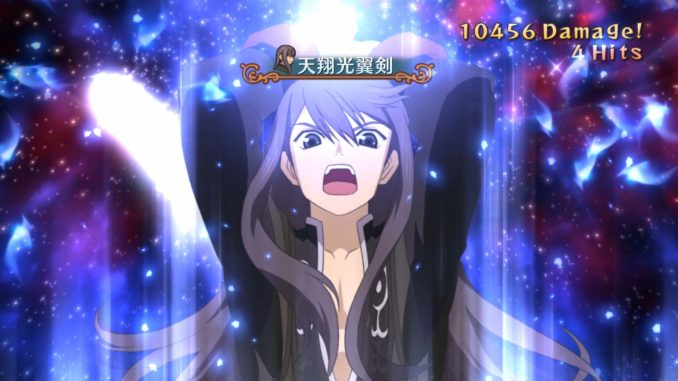 New Japanese screenshots and a TV commercial of Tales of Vesperia: Definitive Edition are now available, featuring the game's battle system and the Japanese opening theme "Kane wo Narashite" (Ring a Bell).
Follow Yuri Lowell, a resident in the Lower Quarter of Zaphias and former Imperial Knight, as he accepts a mission to retrieve a stolen Blastia Core used to regulate his neighborhood's water supply. This simple mission spins into a series of events that finds Yuri befriending a colorful cast of characters, traveling to exotic locations, and being pushed into the middle of a nefarious plot that threatens the destruction of the entire planet.
Screenshots
TV Commercial
Tales of Vesperia: Definitive Edition, known as Tales of Vesperia Remaster in Japan, will be released worldwide on January 11, 2019 for the PlayStation 4, Nintendo Switch, PC Digital via STEAM and Xbox One. Pre-orders are available at the following shops:
North America and Canada:
Europe:
Tales of Vesperia

Tales of Vesperia
is the tenth mothership title of the series initially released for the Xbox 360. The Japanese and North American English localization release dates of the game were within the same month, a first in the entire series. It later got ported to the PlayStation 3 with additional features, but this never got an English release. An updated version known as "Tales of Vesperia: Definitive Edition" will be released for both Japan & the West in Winter 2018. Vesperia tells the story of Yuri, a former Imperial Knight. A movie called
Tales of Vesperia: The First Strike
was later released which tells the story of Yuri prior to the game's events.