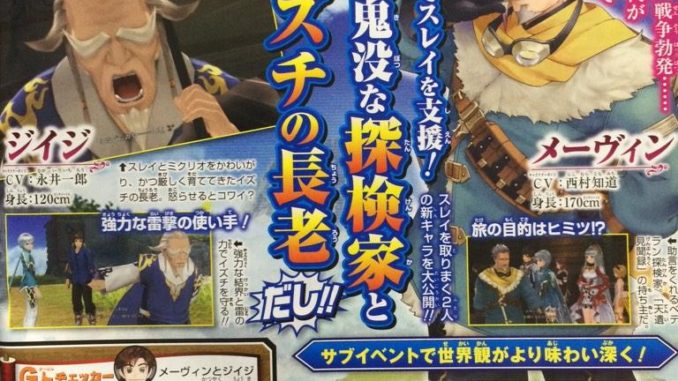 It's never too late to add an old man in, so here's a new scan from Jump introducing two new key characters for Tales of Zestiria.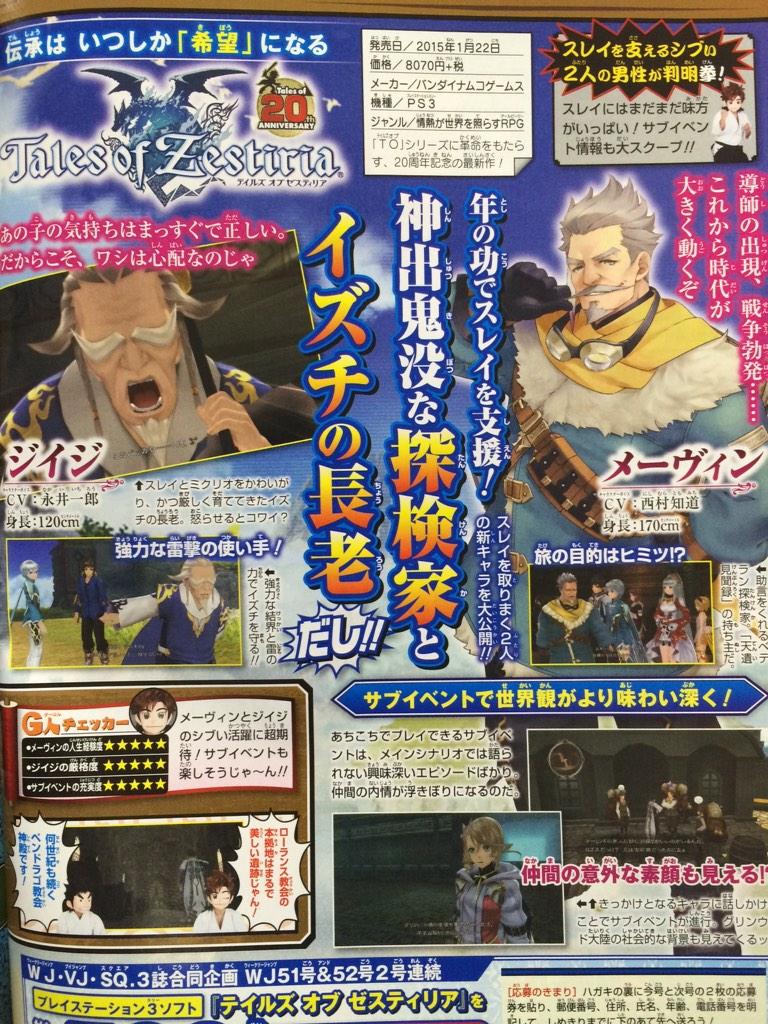 Mervin
( ?????,
meevin
) - man on the right of the scan
- "
The Shepherd has appeared and war's about to breakout? This era sure is moving fast.
"
- A veteran explorer that gives advice to the party. He is the owner of The Seraph Records (we previously called it The Divine Records) that Sorey is always reading.
Jiiji ( ???, jiiji) - man on the left of the scan
- "That child's feelings are straightforward and righteous, that's why I worry about him."
- An caring but strict elder that raised Sorey and Mikleo in the village of Izuchi. He's scary when he's angry. He protects the village with a powerful lightning barrier.
The scan also introduces Subevents that tell of information you won't find in the Main Scenario, such as your companion's personal matters and happenings in the continent.
Tales of Zestiria will be released in Japan on January 22, 2015, and in North America and Europe sometime in the future. Pre-orders are now available at the following shops: