At the end of the day, the Tales of Crestoria official Twitter account revealed an additional 3 new characters as a part of their pre-registration campaign, rounding the cast to 6 members at the moment.
The featured characters and their committed sins as follow:
"I tried to save an important person."
"I was born in this world."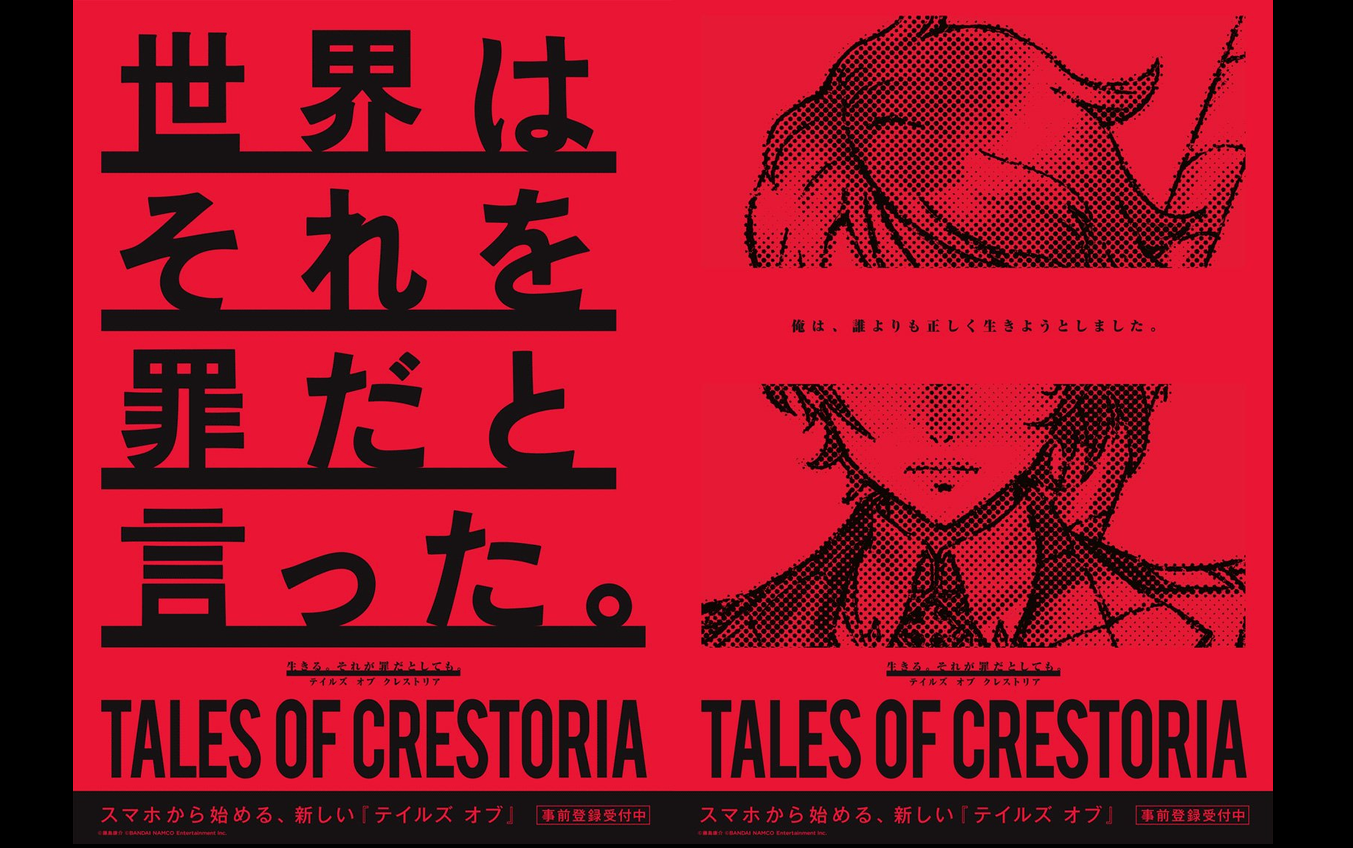 "I tried to live more righteously than anyone."
"I told the truth."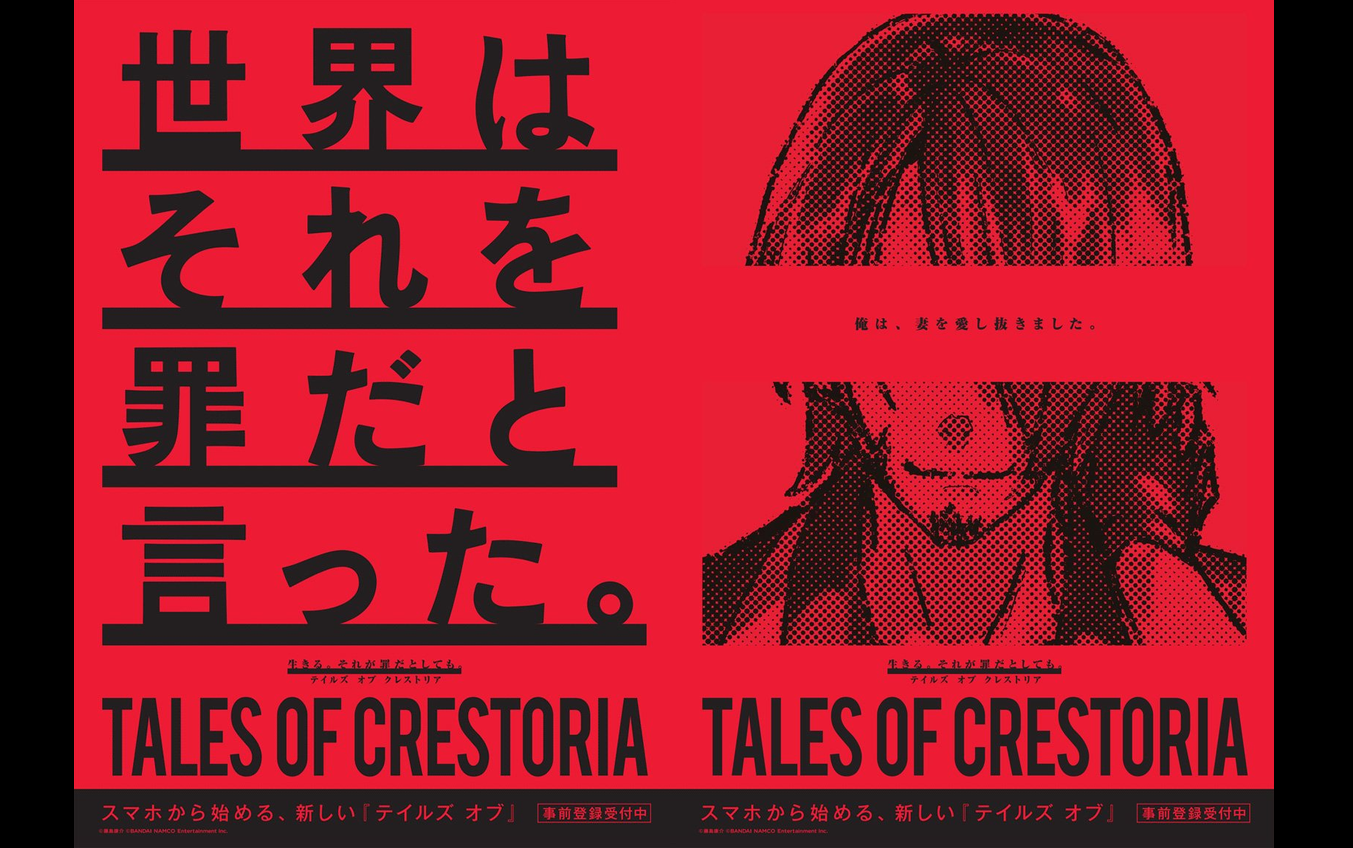 "I loved my wife."
Aside from the characters, a new promotional video will be released soon.
The production is a collaboration between DJ and record producer Nakata Yasutaka and animation studio Kamikaze Douga.
The screenshots look very promising.
More information about the main characters will follow in the next issue of Famitsu, releasing on September 20th.
Tales of Crestoria

Tales of Crestoria
is an upcoming mobile title dedicated for smartphones that is an entirely new story and doesn't focus on previous Tales of titles. The game features Kanata Hjuger, a young man branded as a Transgressor because of the crimeof "protecting someone important" to him. The game will be released for iOS and Android on 2020.
Info Page | News | Gallery | Official Website (JP) | Official Website (EN)