Day 3 of Tales of Festival 2017 focused more on announcing upcoming events. 
Were you expecting a new game announcement? Too bad, because it looks like this year's Tales of Festival 2017 isn't going that route.  Instead, let's hear about upcoming events for Tales in Japan:
Tales of Orchestra Concert 2017 feat. Tales of Zestiria the X
The next Tales of Orchestra Concert will be held this November 7, 2017, again at the Tokyo International Forum Hall A in Tokyo, Japan. The concert will be focusing mainly on Tales of Zestiria the X.
More information will be available once the official website opens tomorrow, June 5th.
Tales of Zestiria the X Season 2 Blu-Ray

Just a reminder that the Japanese Blu-Ray (Box II) for Tales of Zestiria the X will be released on July 28, 2017. Above is the Blu-Ray Box's jacket design. There will be specific bonuses depending on where you order the Blu-Ray in addition to the common bonuses:
Common Bonuses
Special booklet
Bonus Blu-ray disc
Tales of Asteria and Tales of Link collaboration illustration card
Commentary for episodes 13, 21 and 24
Anime Official Website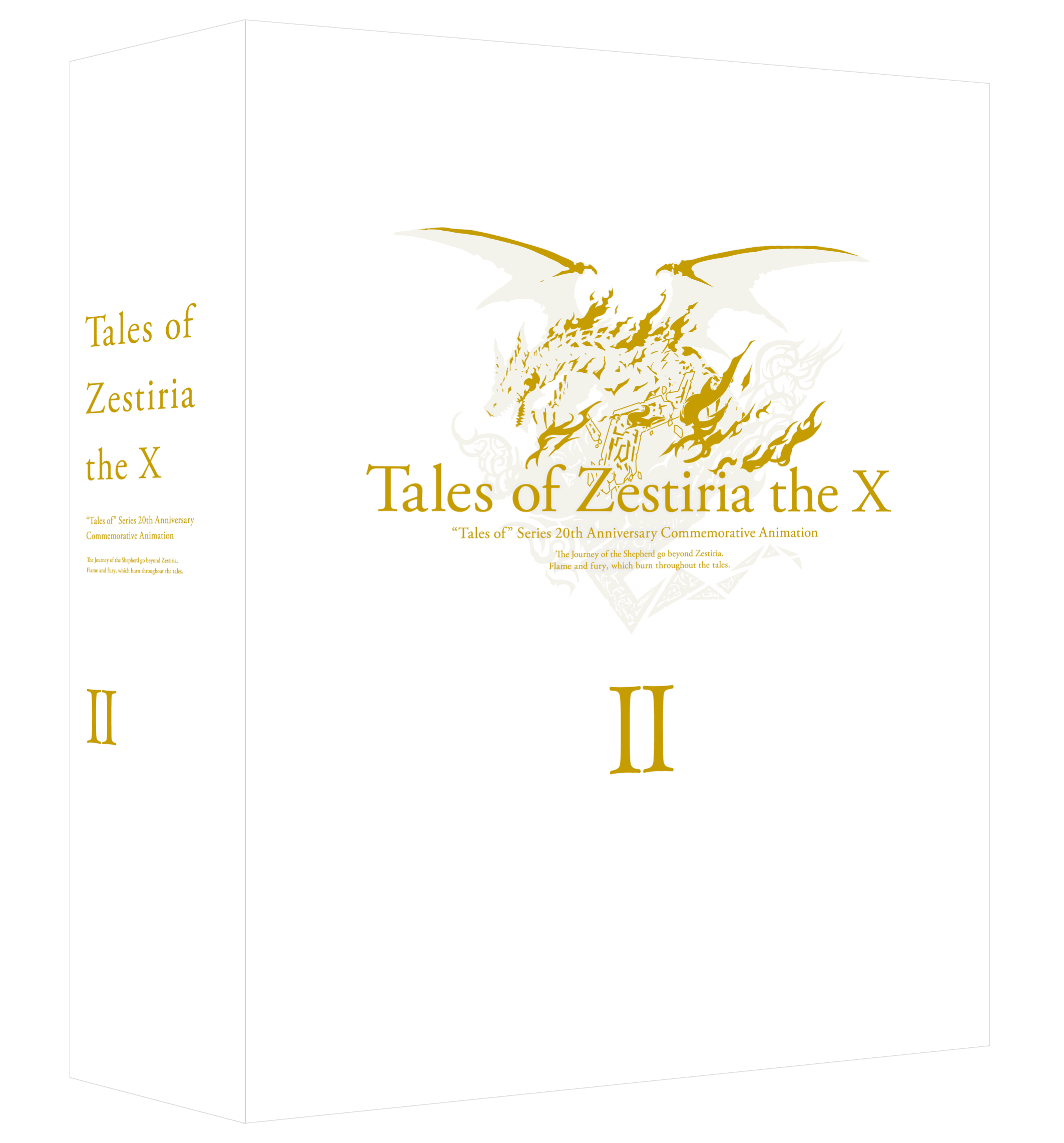 Includes a special box, artwork by Mutsumi Inomata, Kosuke Fujishima, Daigo Okumura and Minoru Iwamoto (respectively), an additional Blu-Ray with extra content and a special music CD. Order here (needs a shopping proxy).
ufotable Web Shop
Includes a special skit, a Technical Works video part 2, full version posters of the ending theme illustrations of Sorey, Mikleo, Rose and Alisha (pictured above, includes rough sketch too),  a postcard signed by the main staff (digitally signed, random of three kinds), can badge set of 3 and a collection of drawings from the anime character designer Akira Matsushima. Order here (needs a shopping proxy).
Amazon Japan
A drama CD featuring the girls with the theme career activity. Order here.
Animate Japan
A drama CD featuring the guys with the theme hot springs, plus the rubber straps pictured above. Order here (needs a shopping proxy).
Lalabit Market
Acrylic Charms with stand of Alisha and Rose. Order here (needs a shopping proxy).
Hello Kitty Collaborations
There will be a special Tales of Festival 2017 After event at Sanrio Puroland on July 1 to July 14, 2017. In addition, a Tales of Festival 2017 After Talk will be held on July 8, 2017 at the park.
Tales of Anniversary Season Special Skit

A special skit talking about the new popularity ranking is currently available, featuring Yuri Lowell and Leon Magnus discussing the top characters. You can view it here.
Tales of Zestiria the X
The
Tales of Zestiria the X anime
(read as "the Cross") is a TV series adaptation of
Tales of Zestiria
that was first announced during Tales of Festival 2015 as the "Tales of 20th Anniversary Animation". The animation is done by ufotable. The first season aired during Summer 2016, with a second season confirmed for 2017. Its tagline is "
The Journeys of the Shepherd go beyond Zestiria,
" and shows hints of connections with
Tales of Berseria
.