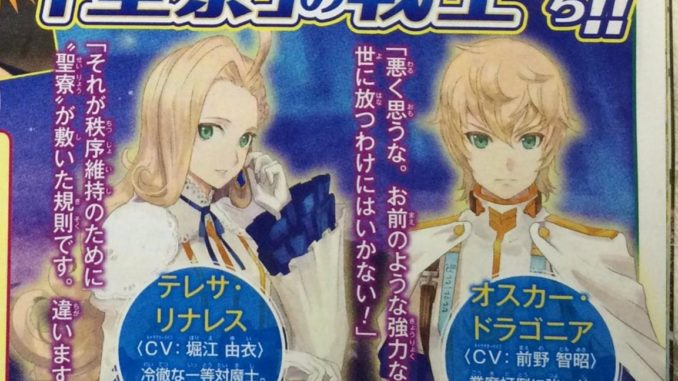 A new scan from Jump introduces two new characters for Tales of Berseria, Teresa and Oscar. These two are the ones we've been seeing in the trailers.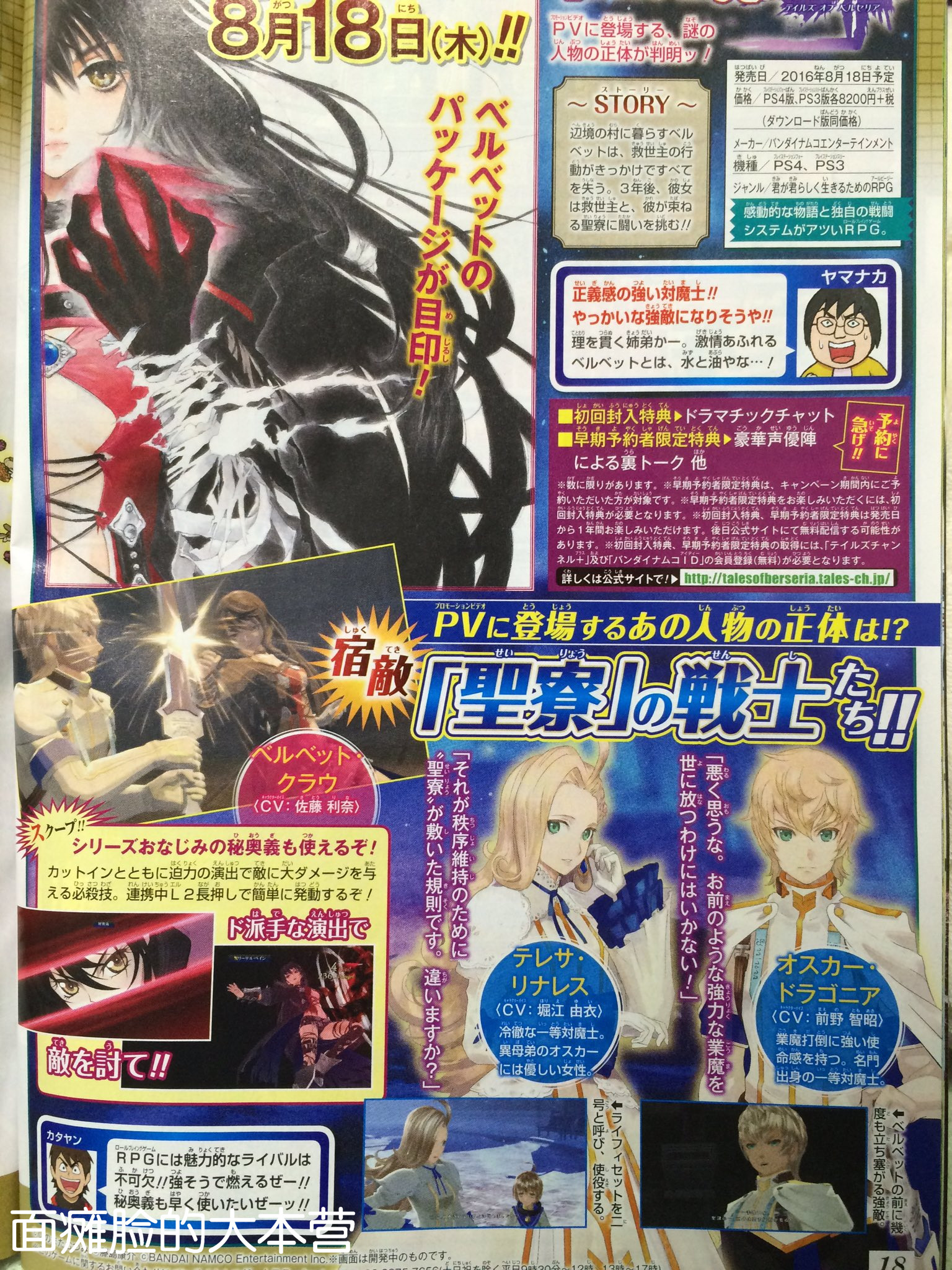 Teresa Linares
( ???·????,
teresa linaresu
, romanization not yet official)
Voiced by: Yui Horie
"
This is to maintain order. Those are the regulations of the Abbey, am I wrong?
"
- A cool-headed first-class Exorcist. She is a very gentle person to her half-brother, Oscar.
Oscar Dragonia ( ????·?????, osukaa doragonia, romanization not yet official)
Voiced by: Tomoaki Maeno
"Don't think badly of me, but I don't hold back against powerful daemons like you!"
- A first-class Exorcist born from a noble family. He has a strong sense of duty for his mission to eradicate the daemons and hinders Velvet repeatedly during her journey.
The two are introduced as half-siblings. From their last names, it seems that they probably have different fathers and share the same mother. It's also not mentioned if they're playable, but from what we've seen in the trailers so far, they're probably NPCs. But we'll see.
It seems Laphicet is initially with them. As we mentioned before, Malaks are beings used by the Abbey as their weapons of sorts. In one of the screens, Teresa calls Laphicet as "Number Two."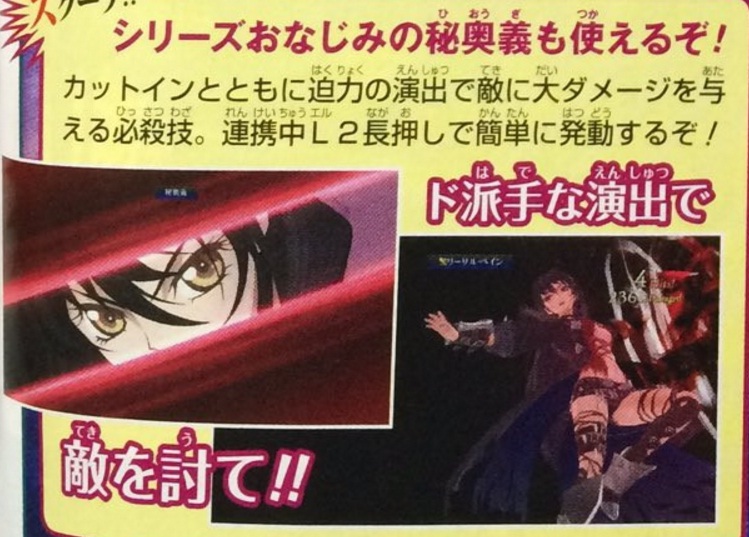 The scan also mentions Mystic Artes a bit, showing Velvet's. The scan's too small, but it seems Velvet's Mystic Arte is called
Lethal Pain
( ????????,
riisaru pein
).
Scan from @kazu4281 via Twitter.
Tales of Berseria

Tales of Berseria
is the latest mothership title of the Tales of Series which was first announced during 
Tales of Festival 2015
. The game was released for both the PS3 and PS4 on August 18, 2016 in Japan, January 24, 2017 in North America and January 27, 2017 in Europe for the PS4 and PC. The game features a female protagonist named Velvet and a theme of pirates and ships. It's also confirmed as a distant prequel to
Tales of Zestiria
.