Tales of Festival 2021 Day Two brought along a bunch of updates for ongoing Tales of mobile games!
If you were looking for news on new Tales games, today sadly was not the day. Updates from the Entertainment News Corner were mainly for the series' ongoing mobile games. Here is the summary. But first:
Hootle wins Best Mascot, Official Character Ranking Subcategories
Part 2 of the results of the official Tales of Series Character Ranking poll were released, the highlight of which being Hootle winning the Best Mascot category, removing Repede from his 4-streak win. Check out the full list of winners via our dedicated news post.
Tales of the Rays Adds Morrison, New Spirit Gear, Crossover MAs and Overray MAs
Tales of the Rays featured a new trailer, showing upcoming updates for the long-running Tales mobile game:
A summary of updates include:
In celebration of, technically, Tales of Phantasia also having its 25th Anniversary:

The addition of Morrison as a playable character, voiced by Kazuhiko Inoue
Overray Mirrages for Arche and Klarth
Form Change for Cless
New Spirit Gear for Ludger, Julius and Reid
The Rays Festival Gacha for Crossover Mirrages, which includes Eleanor and Cheria, Elise and Arietta, and Yuri and Flynn.
The Rays of Festival voting for a new Crossover Mirrage. The theme this time is Boost Strike, and  the pairs you can vote for are shown above.
Tales of Luminaria - Free 300 PB-Stones
From now until November 30th, login to Tales of Luminaria to get free 300 PB-stones, good for a 10-pull summon.
Tales of Crestoria Main Story Chapter 10 Part 2 Coming Soon
The next update on Tales of Crestoria's main story will be coming soon. Also included in the trailer above are the ongoing Premium Summons for Suzu and Genis.
Tales of Asteria New Illustrator Collaboration and IdolMaster Collaboration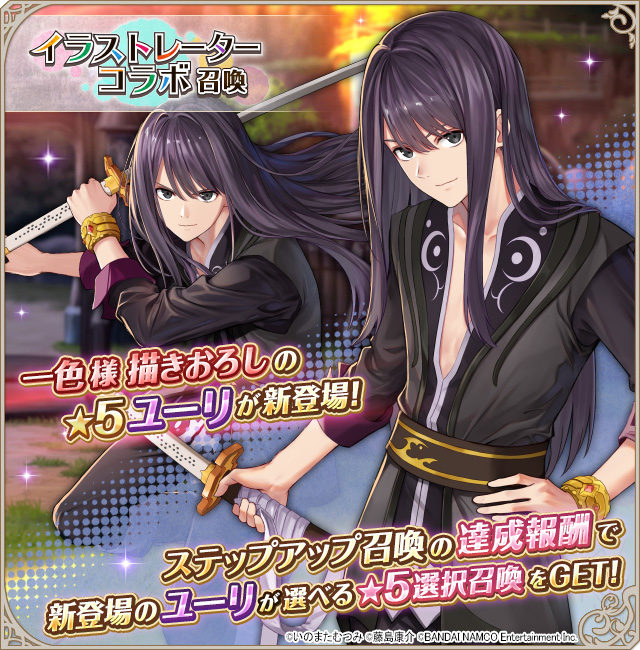 As part of Tales of Asteria's ongoing collaboration with prominent illustrators, their second collaboration features Yuri as illustrated by @issikiiiiiii. Check out the trailer above.
A new collaboration will also be held together with IDOLM@STER Starlit Season, and will feature two new characters from Starlit Season to be included in Tales of Asteria:
Kohaku Okuzura from the special unit Project Luminous
Aya from the rival unit DIAMANT
In addition, the new collab will also feature Reala, Philia, Ange and Musee in idol costumes: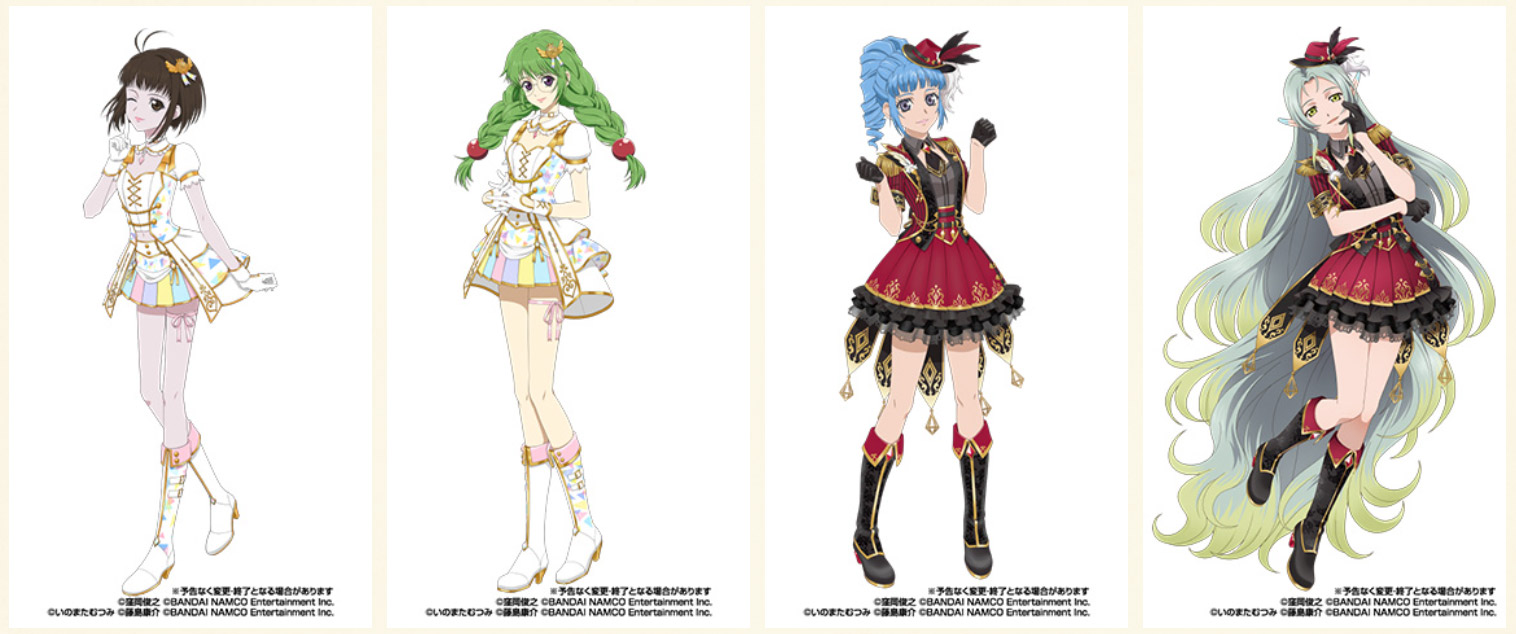 And that's it for the updates for Tales of Festival 2021 Day Two! Unfortunately, there wasn't really anything new, but it may be because it's too early still for any new game news.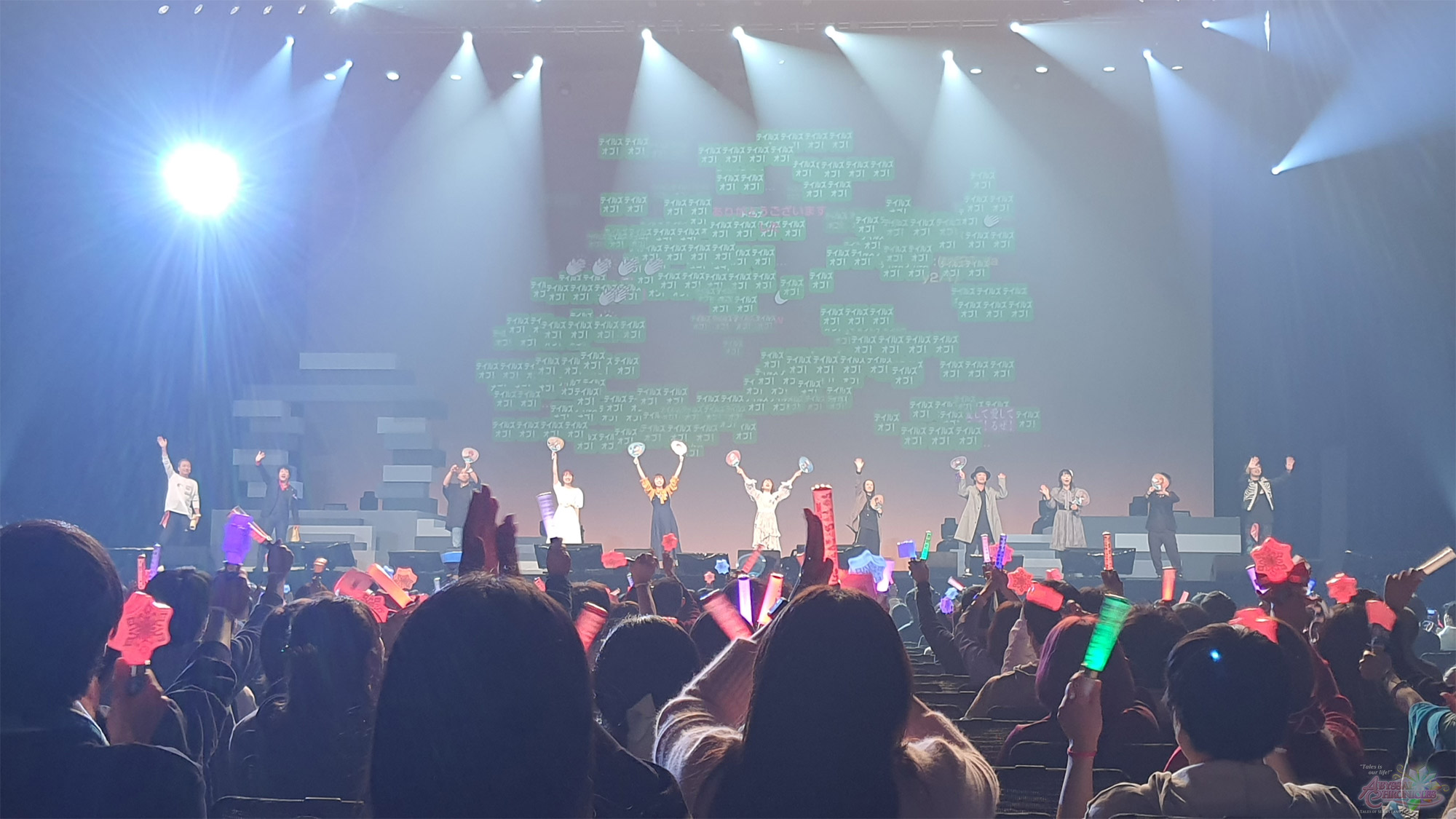 We'd again like to thank Bandai Namco Entertainment America for the opportunity to attend this wonderful event as part of the press! Till next year!
For a list of all news posts under Tales of Festival 2021 Day One, click here!
For a list of all news posts under Tales of Festival 2021 Day Two, click here!
For a list of all news posts under Tales of Festival 2021 all in all, click here!
Tales of the Rays

Tales of the Rays
is a Tales mobile game for the iOS and Android featuring characters designed by Hidenori Matsuraba and a new ADF-LMBS (Advanced Flick Linear Motion Battle System). The game tells the story of hero Ix Nieves and heroine Mileena Weiss in the world of Tir Na Nog. Characters from the previous Tales titles appear in this game. The game initially had an English version, but was short-lived and now currently runs exclusively in Japan.
Tales of Luminaria

Tales of Luminaria
is an upcoming Tales of Series original title for iOS and Android released November 2021. The game was first announced during
Gamescom Opening Night Live
. Unlike the recent Tales mobile games, Luminaria has been
reported
to have its own original world with only original characters and no previous Tales characters, as well as an English dub. Unfortunately, the game has announced termination of service worldwide on July 19, 2022.
Info Page | News | Gallery | Official Website (EN) | Official Website (JP)
Tales of Crestoria

Tales of Crestoria
is an upcoming mobile title dedicated for smartphones that is an entirely new story and doesn't focus on previous Tales of titles. The game features Kanata Hjuger, a young man branded as a Transgressor because of the crimeof "protecting someone important" to him. The game will be released for iOS and Android on 2020.
Info Page | News | Gallery | Official Website (JP) | Official Website (EN)