Photos of the colored prototype for ALTER's upcoming 1/8 scale Milla Maxwell (Tales of Xillia) figure have just been posted online via ALTER's blog.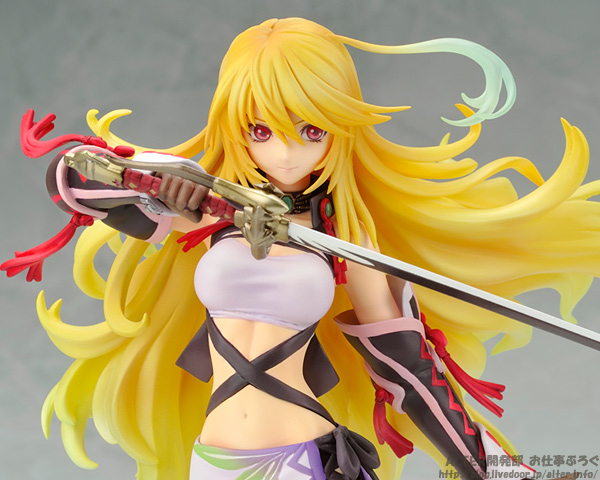 ALTER's work is amazing as usual. The blog also announced that pre-orders will be open beginning March 30, 2012, and the figure is slated for a September release.
Pre-orders for the Milla figure are currently available at the following shops: Play-Asia | CDJapan | Hobby Search | Amiami
Other figures by ALTER coming this year include a Luke fon Fabre (Tales of the Abyss) figure coming out this April 30th (with pre-orders sold out practically EVERYWHERE when I checked today), a restock of the Yuri Lowell figure and the release of the Rita Mordio (Tales of Vesperia) figure this June 30th. Pre-orders for Yuri and Rita are still available from CDJapan and Amiami.
Yuri Lowell Figure - CDJapan | Amiami
Rita Mordio Figure - CDJapan | Amiami
No news yet on the Tales of Series Nendoroid Petits announced last month.