A new scan for Tales of Hearts R reveals a new playable character. The new character, also designed by Mutsumi Inomata like the rest of the cast, is named Galad Grinus ( ????????, garado gurinasu, romanization not yet official) and will be voiced by Hideo Ishikawa.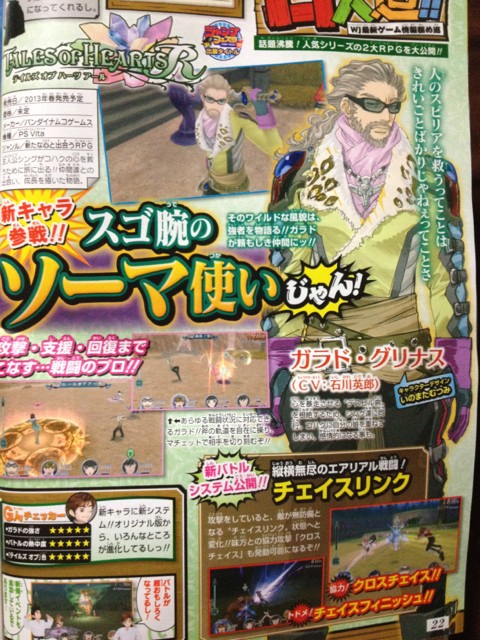 "
Saving people's Spirias isn't always a pretty thing.
"
- Galad joins Shing and the others in order to eradicate the Despir disease where people's hearts go out of control due to their emotions. He sees his own daughter in Kohak and tends to get emotional because of this.
Tales of Hearts R will be released for the PlayStation Vita sometime Spring 2013.