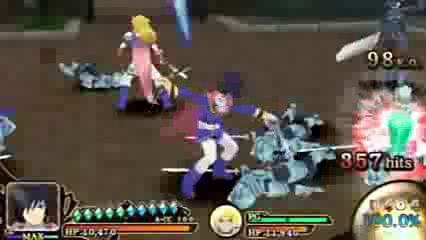 In this week's Tales of the Heroes: Twin Brave videos, the official site has put up the character introduction videos for Team Destiny, as well as three new Game System videos on basic gameplay, Hi-Ougis/Mystic Artes and Special Actions.
Team Destiny (Stahn Aileron and Leon Magnus):
Basic Gameplay:
Hi-Ougis/Mytic Artes:
Special Actions:
Tales of the Heroes: Twin Brave will be out for the PSP in Japan on February 23, 2012. Play-Asia now has pre-orders open for both
the regular version
and
the premium box
.