The Sword Art Online Summer Game Livestream contained more information on the Tales of the Rays & Sword Art Online: Memory Defrag collaboration event.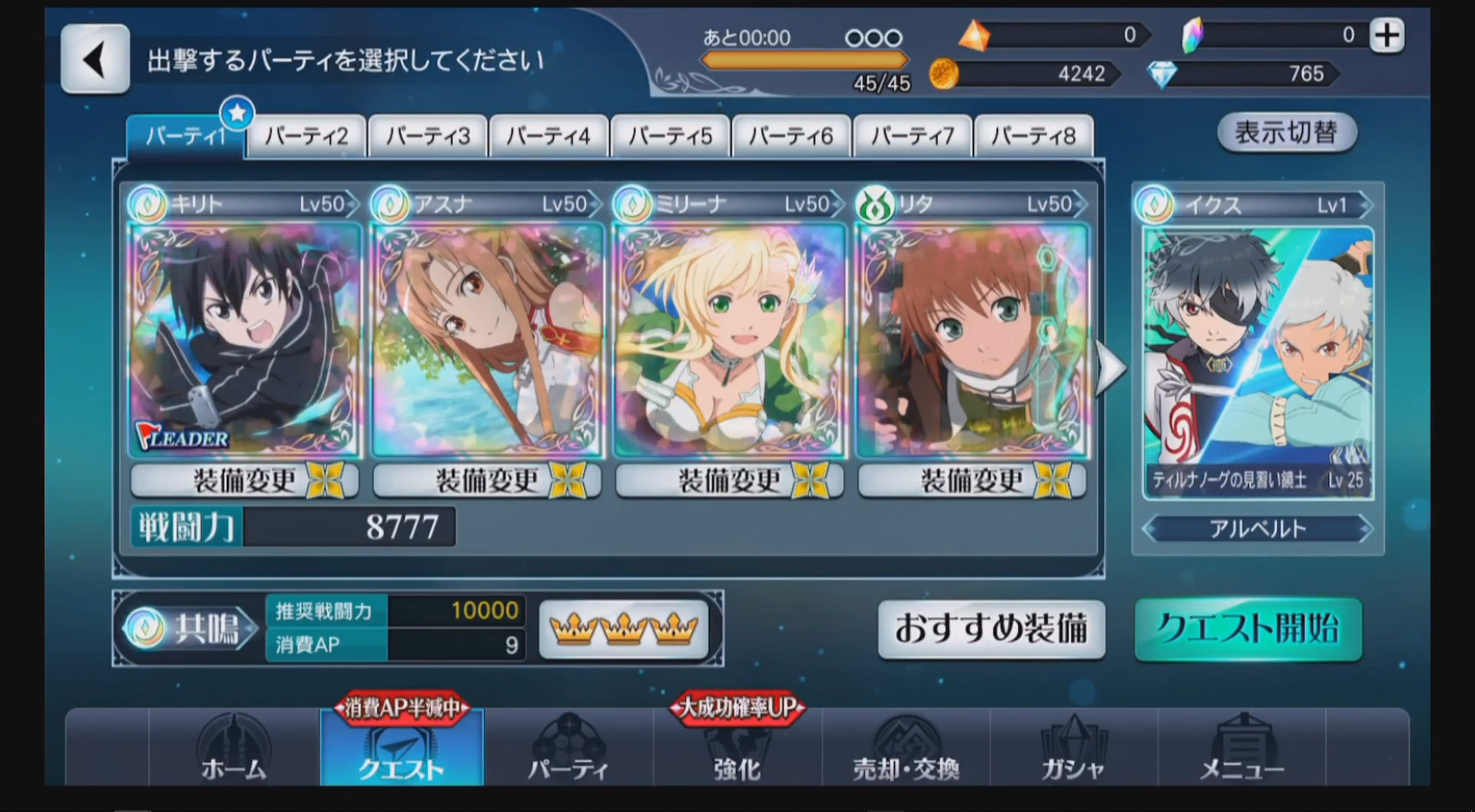 Outside of Kirito & Asuna being confirmed as playable characters for the app, three Tales of characters will also have Mirrages & costumes based on the SAO series. They are:
Mileena Weiss as Leafa
Rita Mordio as Sinon
Colette Brunel as Yuuki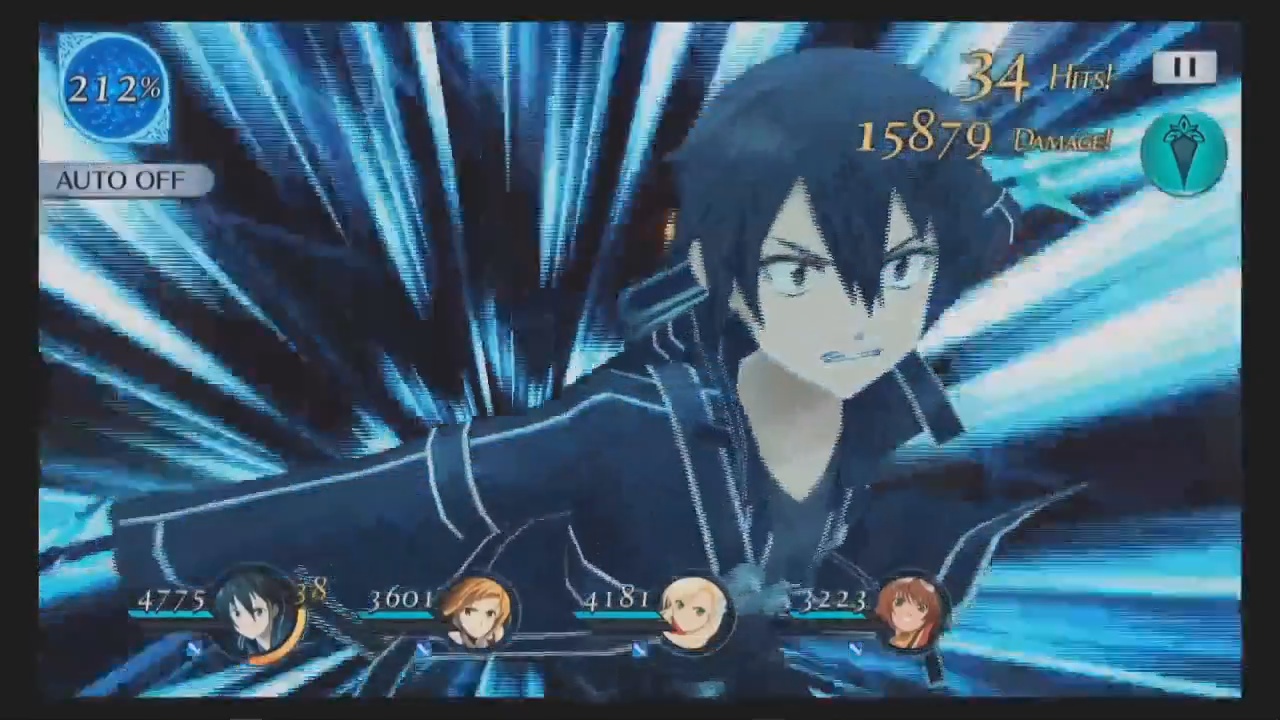 The stream also features the characters in action, including four of the five featured Mirrages for this collab event. They are:
Starburst Stream (Kirito)
Mother's Rosario (Asuna)
Wing Flurry (Mileena)
Phantom Bullet (Rita)
Event is set to go live on August 17th.
To those curious, in Sword Art Online: Memory Defrag, both Sorey (Tales of Zestiria) and Milla Maxwell (Tales of Xillia 2) appear as playable characters in the game. The characters in the game wear various outfits from the Tales of series as well:
Kirito as Judas (Tales of Destiny 2)
Asuna as Velvet Crowe (Tales of Berseria)
Shinon as Alisha Diphda (Tales of Zestiria)
Leafa as Milla Maxwell
Silica as Meredy (Tales of Eternia)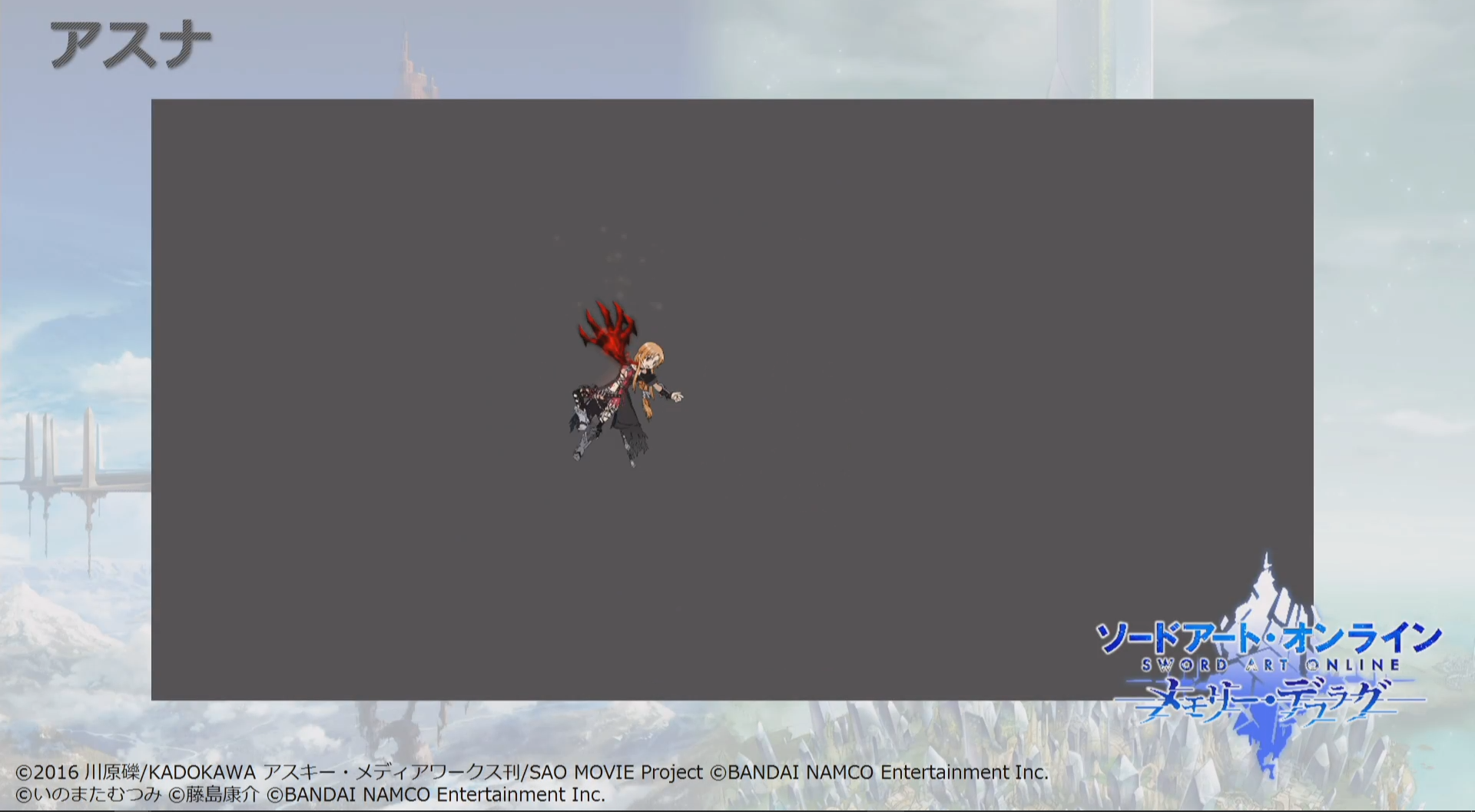 Likewise, the game was shown in action featuring some of these characters. You might notice some familiar Tales of Artes during the demonstration as well.
The full stream can be viewed here, where both Tales of the Rays & Sword Art Online: Memory Defrag are featured in the first 50 minutes.
Tales of the Rays

Tales of the Rays
is a Tales mobile game for the iOS and Android featuring characters designed by Hidenori Matsuraba and a new ADF-LMBS (Advanced Flick Linear Motion Battle System). The game tells the story of hero Ix Nieves and heroine Mileena Weiss in the world of Tir Na Nog. Characters from the previous Tales titles appear in this game. The game initially had an English version, but was short-lived and now currently runs exclusively in Japan.