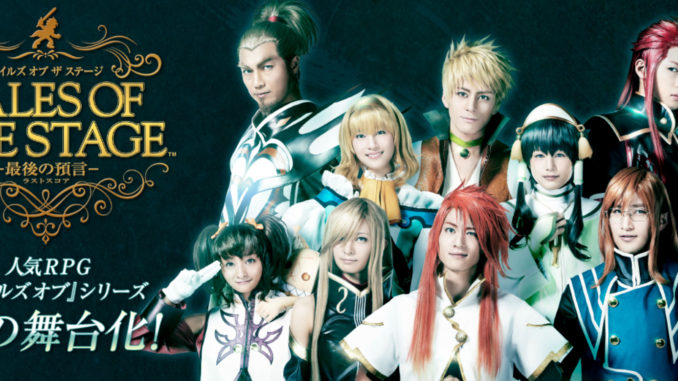 It was announced at Day 1 of Tales of Festival 2017 that a continuation of the Tales of the Abyss stage play will be coming to Japan this summer!
Tales of the Stage -The Last Score- is a stage play centered around Tales of the Abyss. The first part of it was shown during Day 1 of Tales of Festival 2017, which reached up until
.
The continuation of it is set to be shown first for two performances in Osaka on August 30 and 31 at Mielparque Hall, Osaka (near Shin-Osaka station) and for two performances in Tokyo on September 5 and September 6 at the Nakano Sun Plaza in Nakano, Tokyo. All performances begin at 7PM JST.
Ticket price is 8,800 Yen with only one kind of seat available. Lottery pre-selling of tickets begin this June 3rd.
 You can visit the official Japanese website here.
Tales of the Abyss

Tales of the Abyss
is the eighth mothership title of the series initially released for the PlayStation 2 in Japan in the same year as
Tales of Legendia
. It is the Tales of Series 10th Anniversary title. The game was later ported to the Nintendo 3DS and was adapted into a
26-episode TV anime
by Sunrise. Abyss tells the story of Luke, a young noble whose life turns upside down upon meeting a mysterious girl named Tear. The game appears to be influenced by musical themes.