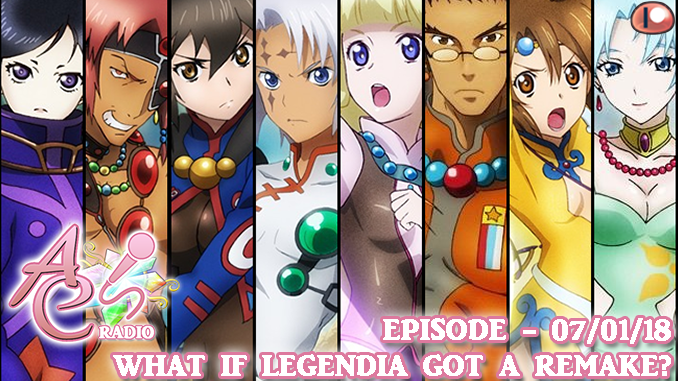 Due to the feedback that Tales of Legendia got during the recent Tales of Festival, we talk about what we'd like to see if the game got its own remake.
AC Radio episodes are available exclusively to AC Patrons first before they're released a week later to the public on our Youtube Channel! Check out AC's Patreon page for more details.
Runtime: 47:38
PanbanRichard

(

AC Staff Admin; News and Content Writer; Back-end Support)

DimensionSlip (AC Staff News and Content Writer)
One of the take away topics from Tales of Festival this year was the reaction & response Tales of Legendia got from the fans, so we talk about the game and what we'd like to see from a remake if ever there is one for this title.