『Capture Battle: Barbatos Goetia』runs from June 30 (14:00 JST) to July 16 (13:59 JST)!

Join all players in the new Capture Battle Event to succefully beat Barbatos Goetia from Tales of Destiny 2!

The Capture Battle consists in various stages of boss battles against Barbatos. Each stage gives a certain amount of Subjugation points, points from all players add up to the Total Subjugation Points. Once achieved 3,500,000,000 Total Subjugation Points, all players participating in the event will be able to recruit Barbatos and receive his Regular Mirrage!
•The amount of Subjugation Points received in each stage will be increased depending on your character's Bonus and perfomance in battle.
Stahn (Tales of Destiny), Kyle (Tales of Destiny 2), Reid (Tales of Eternia) and Barbatos have higher Bonus for this event.

A bunch of rewards are also available when reaching certain amount of Subjugation Points, including Barbatos Summon Tickets and Barbatos Nexus Shard!

The gacha banner associated with the event will be available until July 31 (13:59 JST) and contains 4 characters.
There is a rate-up for Barbatos's items, and also for the new items of Stahn, Kyle and Reid.
•Getting a Mirrage in the gacha will grant you a costume for the character.

Summoning with Mirrogems grants a guaranteed 5* mirror gear, a Barbatos Summon Ticket and 25 Spirro Jewels (300,000 EXP)
Ticket summons will be available until August 03 (13:59 JST)


---
After an over 24 hours-long maintenance, Version 2.4.0 is finally live!
This version brings a lot of quality-of-life improvements to the game.
•iPhone X Compatibility
Now iPhone X users can have fun playing Rays in a bigger screen.
•BANDAI NAMCO ID Unbind Function
Players will be able to unbind their Rays sava data from their BANDAI NAMCO ID account.
•Expanded Party Tabs Limit From 6->8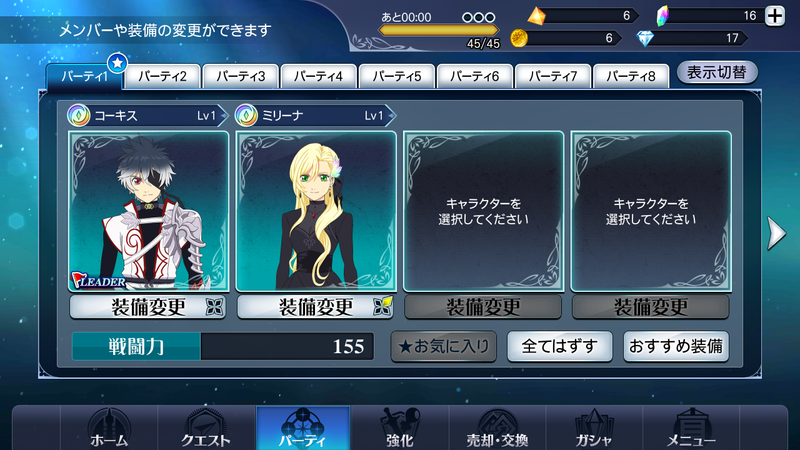 •Last Party Memorization For Orders
Now the last party you used in a Order will be memorized, so you don't have to select the same party members over and over again. Subjugation Order will give less EXP, but all Orders will give EXP now.
You can use the memorized party by tapping the "Last Members" (前回のメンバー) button.

•OverSmash Function
When the last enemy HP reaches 0 during a Mirrage Arte, you can press the OverSmash button to continue using Mirrage Artes.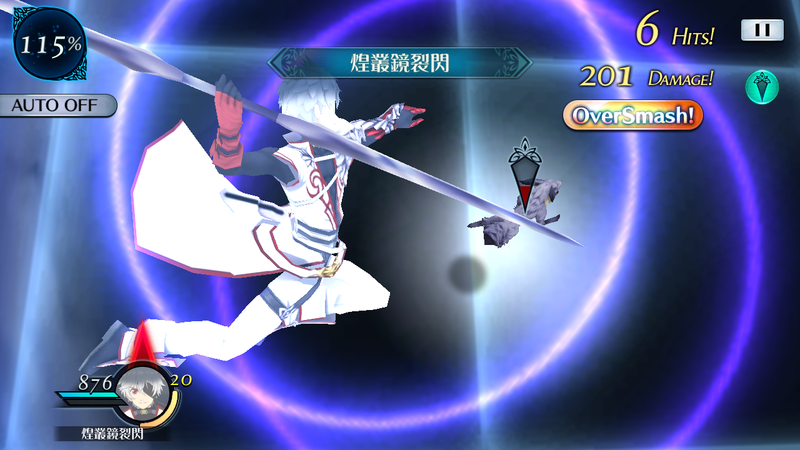 •Items Function (BETA)
Now you can use an Apple Gel to recover 30% of HP (only once per quest.)
※If you use an item during Barbatos boss fight, he will unleash his Mirrage Arte, so be careful.
---
Lastly, July's Tower of Ancestors has arrived! From June 30 (14:00 JST) to July 25 (13:59 JST).
Clearing all floors will reward you with up to 250 Diamonds.
Anima Resonance characters for this tower are Barbatos, Kratos, Zelos, Leon, Lloyd and Velvet. Two more will be added in the future!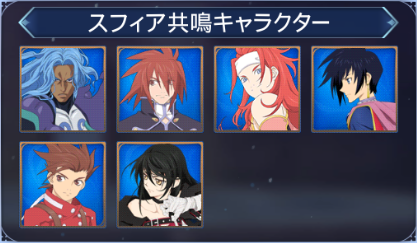 Tales of the Rays

Tales of the Rays
is a Tales mobile game for the iOS and Android featuring characters designed by Hidenori Matsuraba and a new ADF-LMBS (Advanced Flick Linear Motion Battle System). The game tells the story of hero Ix Nieves and heroine Mileena Weiss in the world of Tir Na Nog. Characters from the previous Tales titles appear in this game. The game initially had an English version, but was short-lived and now currently runs exclusively in Japan.