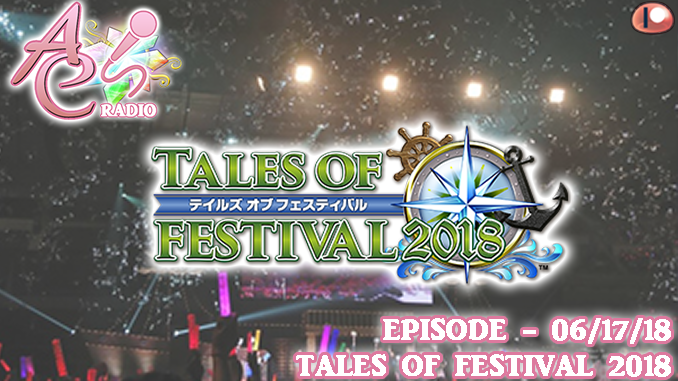 We talk about all of the announcements throughout the weekend, and AC Staff DimensionSlip provides her personal highlights of the event in this news heavy episode.
AC Radio episodes are available exclusively to AC Patrons first before they're released a week later to the public on our Youtube Channel! Check out AC's Patreon page for more details.
Runtime: 42:48
PanbanRichard

(

AC Staff Admin; News and Content Writer; Back-end Support)

DimensionSlip (AC Staff News and Content Writer)
Tales of Festival 2018 is finally over! A very news heavy episode, as we discuss the latest game development tease alongside all of the other announcements that occurred throughout the weekend. Also, Slip talks about her highlights of the event as well.