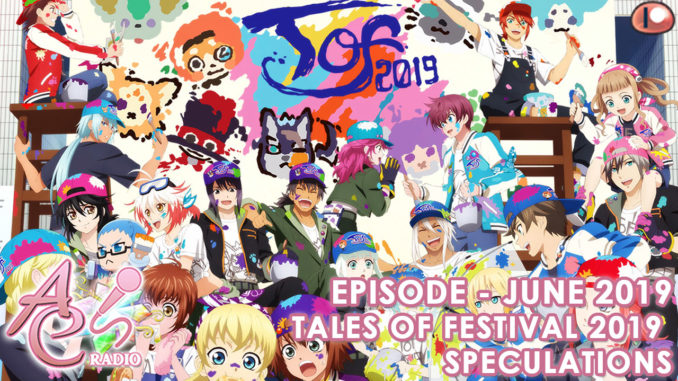 Note: This episode was recorded prior to the announcement of Tales of Arise.
Episode Link on Patreon | YouTube Link
AC Radio episodes are available exclusively to AC Patrons first before they're released a week later to the public on our Youtube Channel! Check out AC's Patreon page for more details.
Hosts/Guests:
a745 (AC Staff Head Admin; Site Designer; Founder)
DimensionSlip (AC Staff News and Content Writer; Back-end Support)
Description:
This is also our first AC Radio after Rich has left, so please bear with us. Sorry for the delay! The hype on ARISE has been amazing. In this episode of AC Radio, we discuss our speculations and wishes on what will be announced this Tales of Festival 2019. Note that we recorded this BEFORE the announcement of Tales of Arise, so there's no mention of Arise here.
Tales of Crestoria

Tales of Crestoria
is a mobile title dedicated for smartphones that is an entirely new story and doesn't focus on previous Tales of titles. The game features Kanata Hjuger, who is in a world where everyone is required to wear Vision Orbs so that judgement and crimes are determined at Vision Central. Guilty verdicts brands these parties with a crest, where the Executioner will hunt these branded criminals to pass sentence, and Kanata finds himself pronounced guilty, confessing that he "protected someone important" to him.