Fresh from TALES OF FESTIVAL 2019 is a new TALES OF CRESTORIA trailer featuring Mystic Artes!
Day 1 of TALES OF FESTIVAL 2019 is in full swing today. Featured for TALES OF CRESTORIA is a new trailer showing the characters' Mystic Artes, both for original characters and Tales characters.
This trailer is the official English-subbed version of the trailer. Check out the beautiful visuals from the trailer: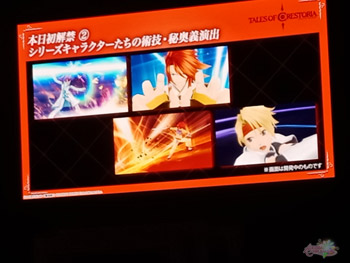 The trailer showcases Mystic Artes used by both the original cast and the Tales characters, along with some of their own regular artes.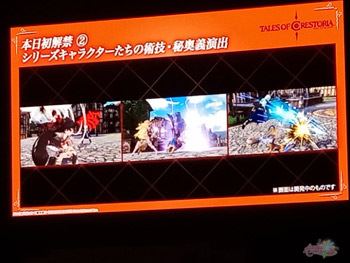 TALES OF CRESTORIA will be released sometime 2019 for iOS and Android worldwide. Thank you to Bandai Namco Europe for letting us be part of Tales of Festival once again!
---
In case you missed them, here are the other Tales of Festival 2019 News:
Day 1
Day 2
©MUTSUMI INOMATA  ©KOSUKE FUJISHIMA  ©BANDAI NAMCO Entertainment Inc.
Tales of Crestoria

Tales of Crestoria
is an upcoming mobile title dedicated for smartphones that is an entirely new story and doesn't focus on previous Tales of titles. The game features Kanata Hjuger, a young man branded as a Transgressor because of the crimeof "protecting someone important" to him. The game will be released for iOS and Android on 2020.
Info Page | News | Gallery | Official Website (JP) | Official Website (EN)