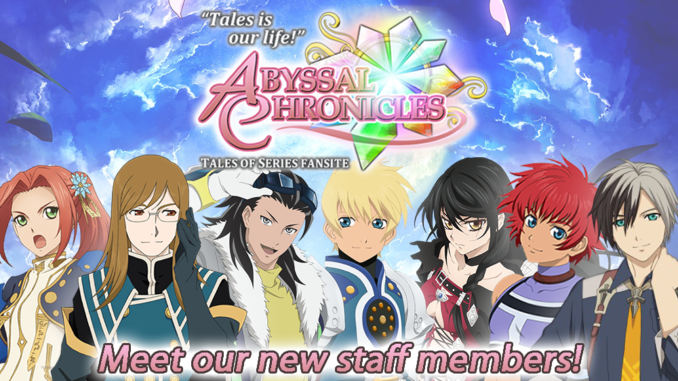 Last month, we were recruiting new staff members. We've received a good amount of applications from dedicated Tales of fans and it was very humbling. Check out who joined the team!
After a tough selection process, say hello to our new staff members!
DimensionSlip
*News Writer
nectar-imperial
*News Writer
Flamzeron
*News Writer
caphi
*News & Content Writer
*Translator
ravesperia
*News Writer
Grace
*Content Writer
Sandra Litingun
*Content Writer
If you want to learn more about our new recruits, check out their bios in our updated Staff page! We'd like to thank each and everyone of these people for taking the time out of their schedules to help out the website. Please give them all a warm welcome~!