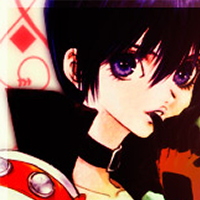 AC's "Tales Merch Monthly" is back! To those who missed our debut post six months ago, this new column of ours focuses on any upcoming Tales of Series related merchandise, as well as those that (we think) are already available and are worth collecting. From shirts, to figures, to even keychains, we'll try to cover as much as we can! The column will be out every month, and will focus on stuff just released/to be released for that same month, as well as Tales stuff you can pre-order that will come out in the coming two months.In this month's issue, we focus on one aspect of Tales merchandise that, in my opinion, needs more love: Drama CDs.
New Pre-orders:
You guys heard about the new line of
gel straps
that the
Tales of Friends
series is releasing from last month's issue. This month, we bring you pre-orders of the
Volume 2
of the series. Yes, already. This time around, the gel straps (shaped like Elixir bottles) are made to look a bit more pinkish, with a green gem with the Tales characters in it. The featured characters include
Yuri
,
Estelle
and
Flynn
from Tales of Vesperia;
Lloyd
,
Colette
and
Zelos
from Tales of Symphonia;
Asbel
and
Sophie
from Tales of Graces and even
Ludger
and
Elle
from Tales of Xillia 2. The set will be released on
February 28, 2013
.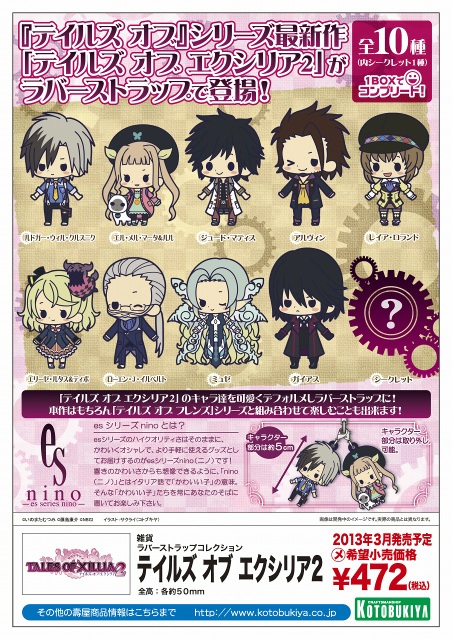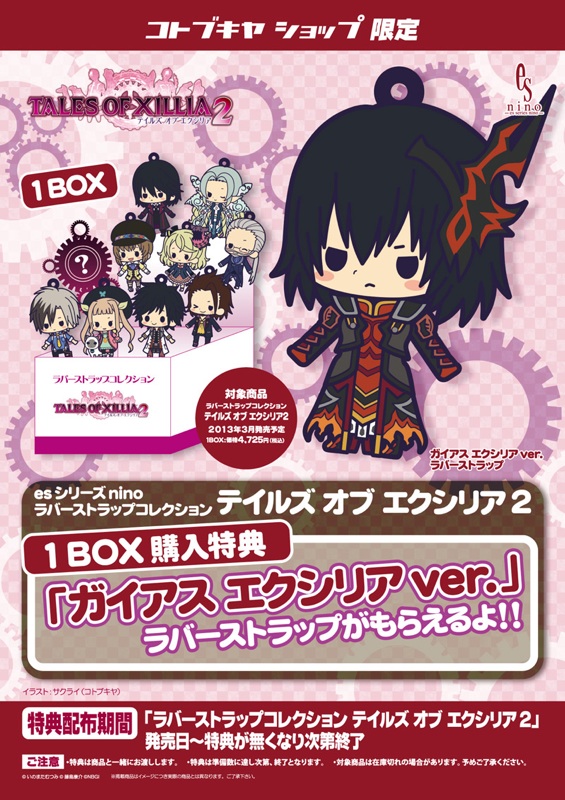 Up next is another set of upcoming rubber straps - the
Tales of Xillia 2 Rubber Strap Collection
by Kotobukiya. The straps feature the Tales of Xillia 2 main cast in their Tales of Friends-like illustrations, except Milla for some reason. There's also a secret character that hasn't been revealed yet. If you get the whole box, you'll also get a rubber strap of Gaius in his Xillia 1 clothes. The whole set will be released sometime March 2013.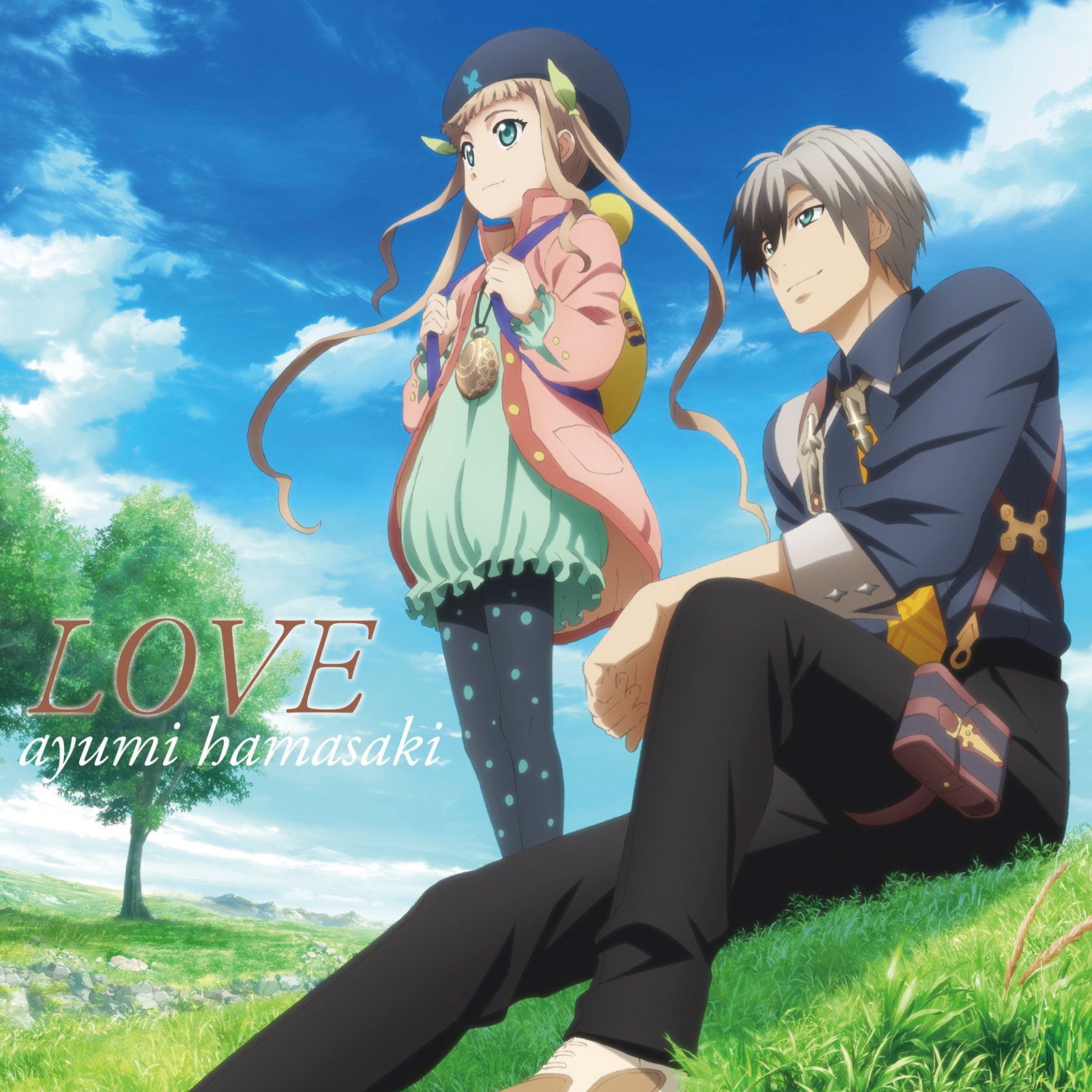 Above is the cover of the Tales of Xillia 2 version of
Ayumi Hamasaki's upcoming mini album "LOVE"
. The mini album will include "
Song 4 u
", Tales of Xillia 2's opening theme and will be released on
November 8, 2012
. The mini album will have three versions: CD only, CD+DVD and the Tales of Xillia 2 version. Contents include:
1.) CD only version:
Song 4 u (Original mix) *Tales of Xillia 2 theme song
Melody (Original mix)
Missing (Original mix)
You & Me (Remo-con rmx - Extended)
You & Me (SHINICHI OSAWA remix)
Song 4 u (Orchestra version)
Melody (remix)
Missing (remix)
Song 4 u (Original mix -Instrumental-)
Melody (Original mix -Instrumental-)
Missing (Original mix -Instrumental-)
You & Me (Original mix -Instrumental-)
2.) CD+DVD version:
*will contain the CD above with the same tracklisting plus a DVD which will include:
Song 4 u (video clip) *note: i.e. the PV

Melody (video clip)

Song 4 u - the making (video clip)
3.) Tales of Xillia 2 version:
*This version will only contain the CD with the special cover, plus a limited DLC card. What the DLC will be hasn't been revealed yet.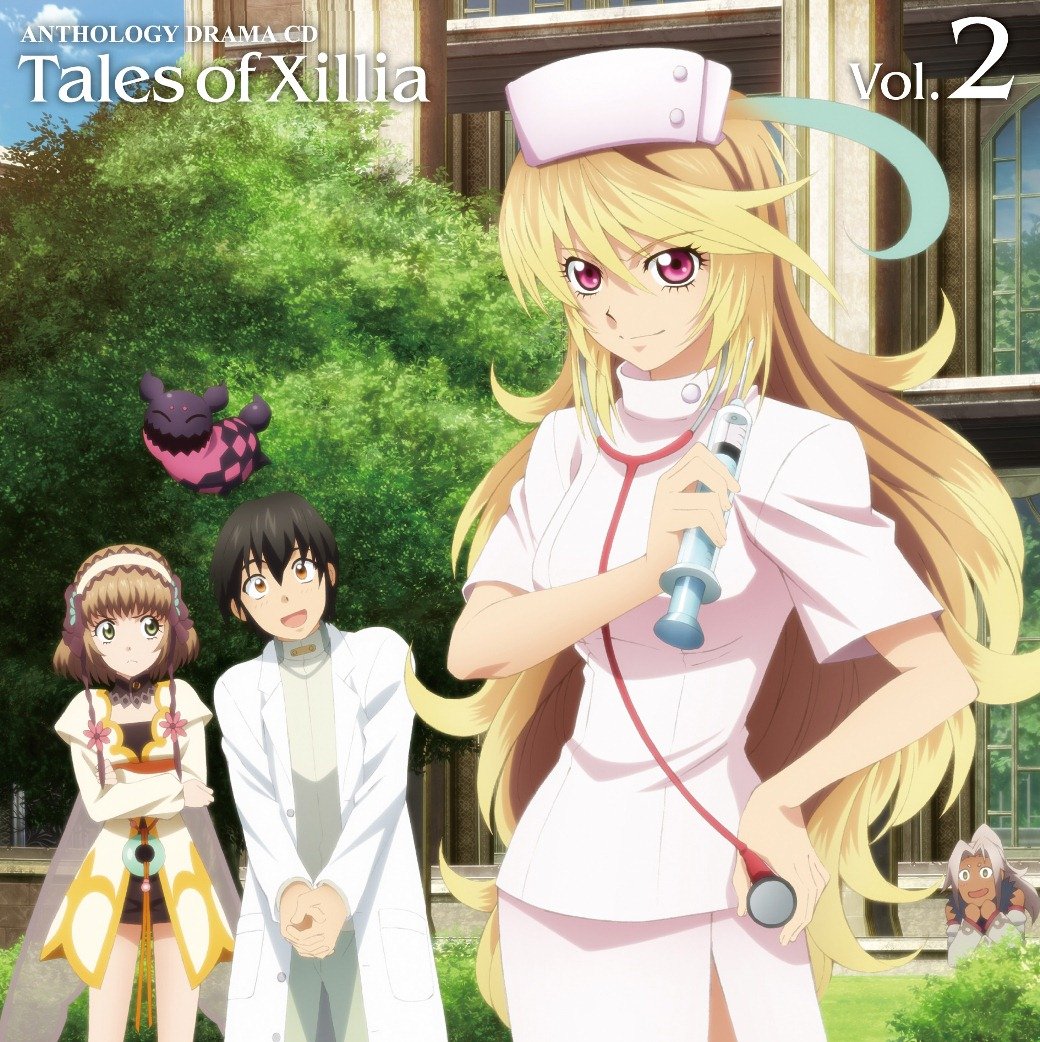 The
Tales of Xillia Anthology Drama CD Volume 2
will also be released this
October 24th
. For volume 1, please check the just released area. Those were the merchandise I forgot to include last month, I'm sorry :(.
Other items for pre-order:
Viva! Tales of Magazine December 2012 Issue
From last month's issue: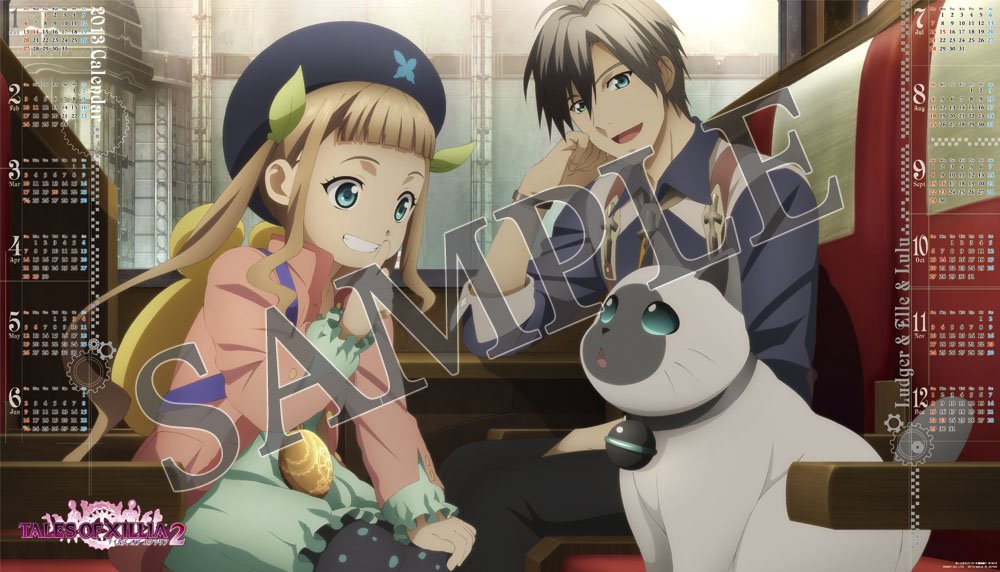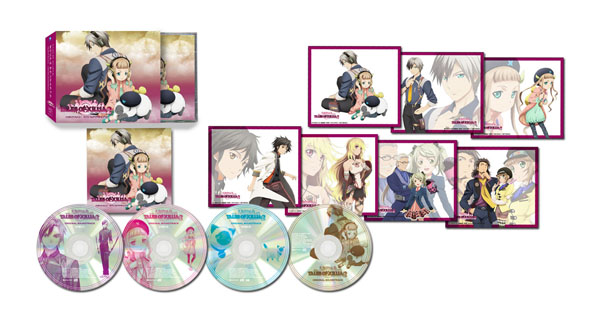 The following are actually the Drama CDs I completely forgot to post in last month's issue. I'm really sorry about that.
First off, here's Volume 1 of the Tales of Xillia Anthology Drama CDs, which was released last September 26. The CD contains 8 tracks, same with Volume 2 in the pre-orders section.
Next up are two summer-themed Drama CDs from the recent Comic Market 82, the Tales of Graces f Anthology Drama CD Summer 2012 and the DJCD Talesring Vesperia Comic Market 82 Limited, both of which were also released last September 26: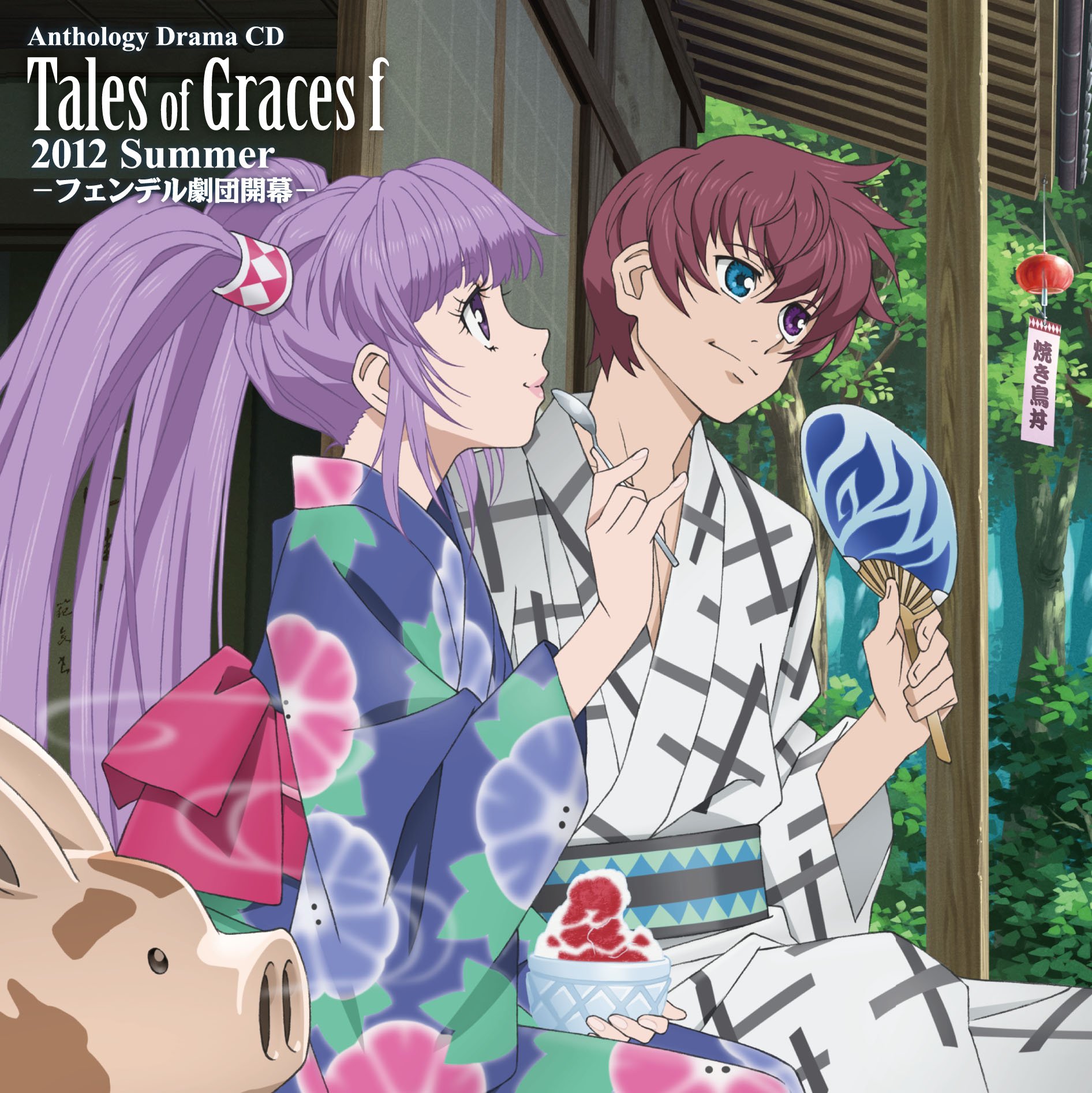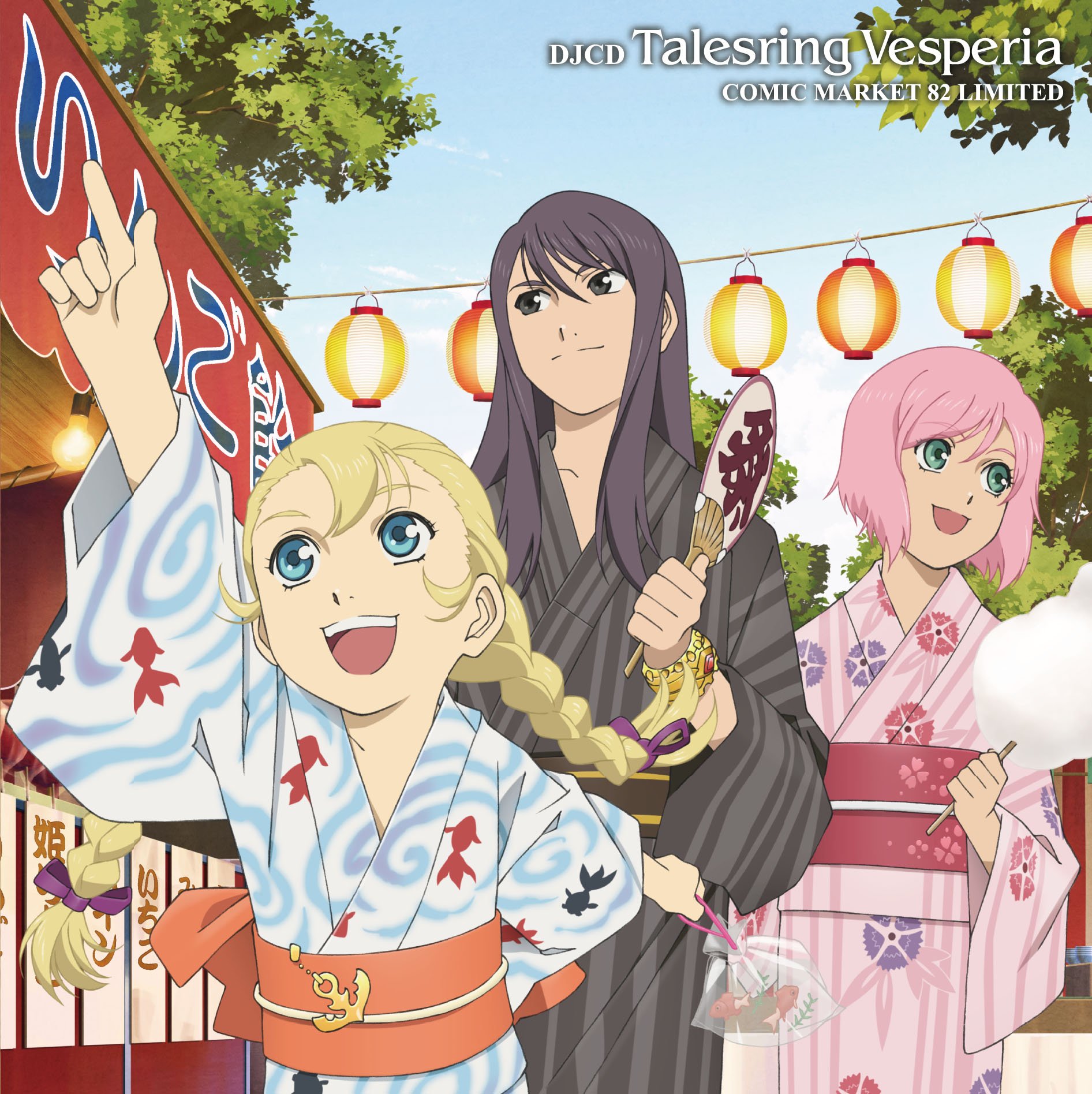 The 2013 Tales of Vesperia poster calendar has also been released already, so for those who're looking for a wonderful Tales calendar, you might want to try it out: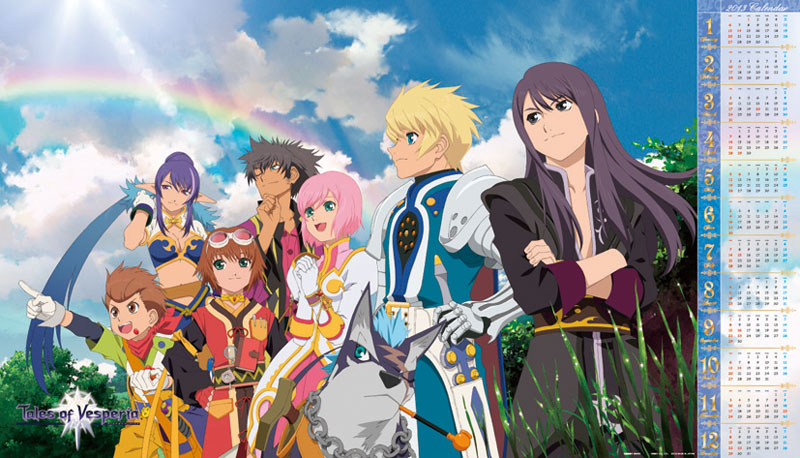 Other items just released include the Tales of Festival 2012 DVD which was released last October 5, the Viva! Tales of Magazine November 2012 Issue and the Tokyo Game Show 2012 Tales Merchandise that was placed online by Play-Asia. Unfortunately, only very few of the items are still available.



One of the forms of Tales merchandise some people overlook include the many Drama CDs the series has. Though some of them are sometimes re-enactments of the game itself, some of them actually delve into important background stories never shown in the games about particular characters and events. Of course, there are those that are just there for some comedy.
The ones I've listed here are the ones I have and have listened to and recommend to people who want to know more about some info about the games. If you can understand Japanese, then you have to check these out.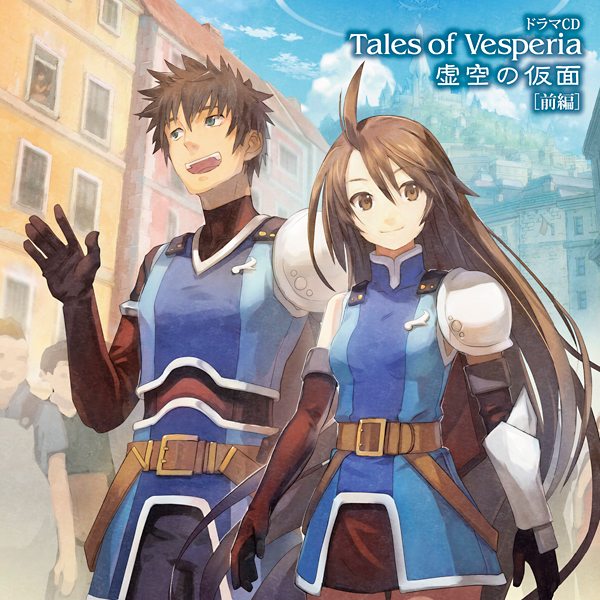 The
Tales of Vesperia - Mask of the Void Drama CDs
series tells the story of Raven when he was still starting out as an Imperial Knight, until the events that led to what he is now today. It has two volumes with each having 11-12 tracks.
The Tales of Vesperia ~The First Strike~ Episode 0 drama CD tells the story of how Yuri and Flynn first signed up for the knights, the training they went through, their first times meeting the people from the movie, their supervision under Hisca and Chastel, and other things. Basically, the setting is a little ways before the events of The First Strike movie.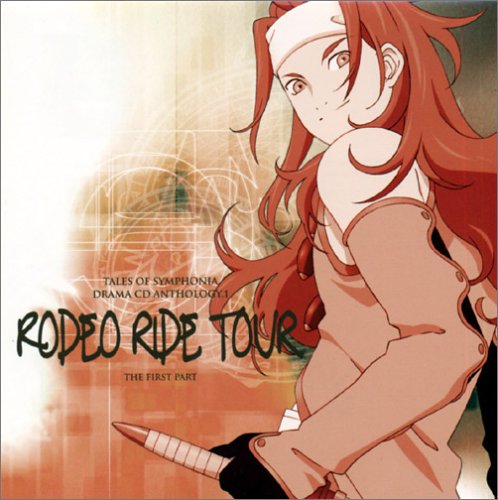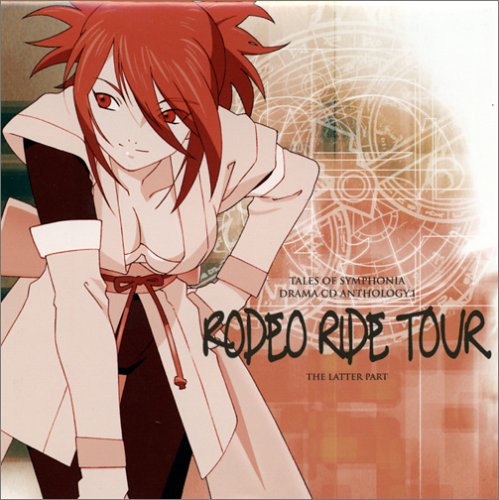 The next set of drama CDs is a personal favorite: The
Tales of Symphonia: Rodeo Ride Tour Drama CDs
. The setting takes place after the events of the game and focuses on the relationship between Sheena and Zelos. It shows us a very interesting point of view to their relationship, aside from the usual bickering they do in the game. If you're not into the pairing, though, you might not like this.
Tales of Symphonia Rodeo Ride Tour: The First Part - CDJapan
Tales of Symphonia Rode Ride Tour: The Latter Part - CDJapan
If you guys are interested in other Tales Drama CDs, check on over at CDJapan and YesAsia. They still have most Tales drama CDs available.
And that's it for this month's issue of Tales Merch Monthly! Again, I apologize for the delay! Stay tuned for the next issue!