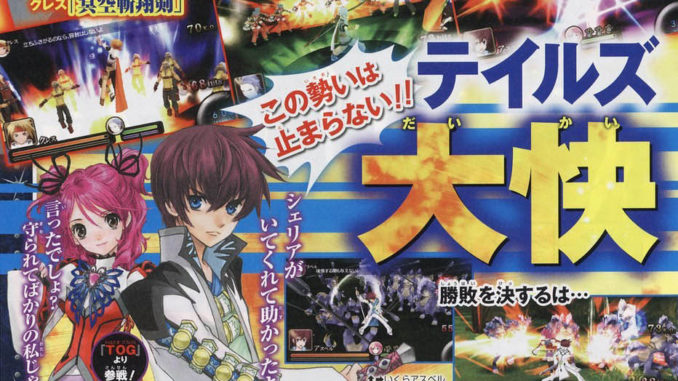 Two new scans from VJump Magazine reveal two new pairs for the upcoming Tales of the Heroes: Twin Brave.


The scans reveal 
Cless Alvein
 and 
Chester Barklight
 from Tales of Phantasia and 
Asbel Lhant
 and 
Cheria Barnes
 from Tales of Graces. The second scan also shows a new hi-ougi cut-in of Cless's. A list of their hi-ougis are also in the scans, namely Cless's Dark Blade ( ?????,
Meikuu Zanshouken
), Chester's 
Ten'i Jouhakyuu
 ( ????? ) and Asbel's 
Juuha Goushouzan
 ( ?????, was recently revealed to have been localized as "Stampede Strike").