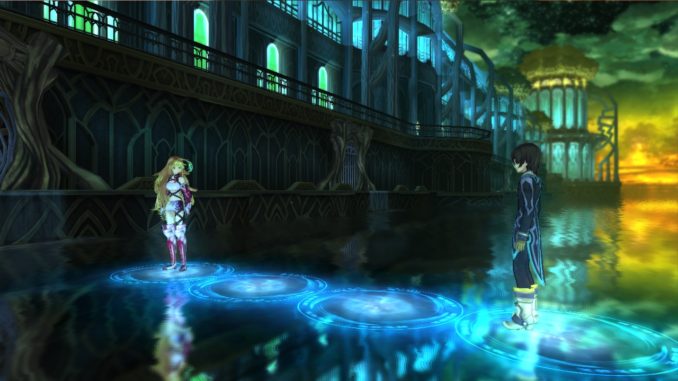 More Tales of Xillia information comes our way with the report of Famitsu.com and 4Gamer on the Tales 15th Anniversary Commemoration Party held in Tokyo.
According to Famitsu's report, having both Jude and Mira as the main characters means that you will choose one of them at the beginning of the game, and continue on with the story from their point of view. The game's characteristic genre this time around is "????????RPG" (yuruginaki shinnen no RPG, An RPG of Unwavering Convictions)
The battle system for the game is Double Raid Linear Motion Battle System (DR-LMBS), a system that incorporates the two characters teaming up in combat. The world where the game revolves around on is the world of Liese Maxia, a world wherein humans, spirits and demons reside in harmony. The screenshot on the left was given to the press during the event.
The date of the upcoming Tales of Festival 2011 was also revealed during this event. The Festival will take place on May 28-29, 2011 at the usual Pacifico Yokohama Hall.