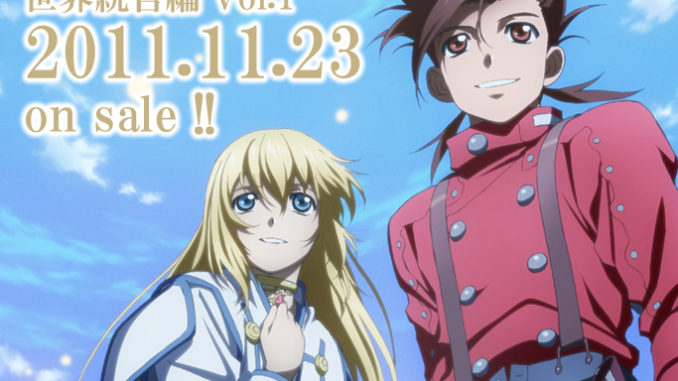 A trailer for Tales of Symphonia's upcoming United World Episode is now online, showing some of the arc's scenes as well as its opening song by artist Me.
Tales of Symphonia the Animation United World Episode Trailer
The song is ????????? (ho.n.to.u.so,
Real/True Lies
) by Me, the same artist who sang Tales of the World: Radiant Mythology 3's OP with BACK-ON.
The first volume of the United World Episode will be out on November 23, 2011.
You can pre-order it on Play-Asia: Regular | Collector's Edition
You can also pre-order it on CDJapan:
Tales of Symphonia The Animation (OVA) Sekai Togo Hen Vol.1 [Regular Edition] / Animation
Tales of Symphonia The Animation (OVA) Sekai Togo Hen Vol.1 Collector's Edition [Limited Edition] / Animation