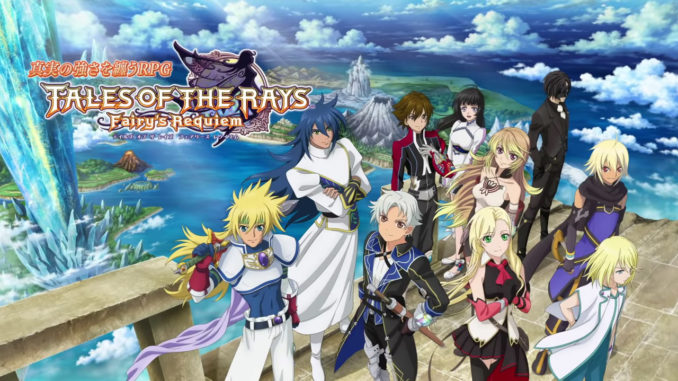 A new Japanese trailer featuring Tales of the Rays' latest arc, "Fairy Requiem" is now available. Also check out the arc's new opening movie featuring a new song from DEEN.
The trailer features a few spoilers for those who haven't played the first two arcs of Tales of the Rays. The game now features over 100 characters from the series. Also featured in the trailer are the game's features, as well as the new opening theme by DEEN "Mirai kara no Hikari" (Light from the Future), who are also known for Tales of Destiny and Tales of Hearts' opening themes.
Speaking of the opening, you can also find the opening of the Fairy Requiem arc on YouTube:
Additionally, the opening with English subs is also available on YouTube courtesy of one of our social media staff, Kiki!
To those who missed it, the official Tales of the Rays Twitter also posted concept art for Icks's and Mileena's new costumes for the new arc: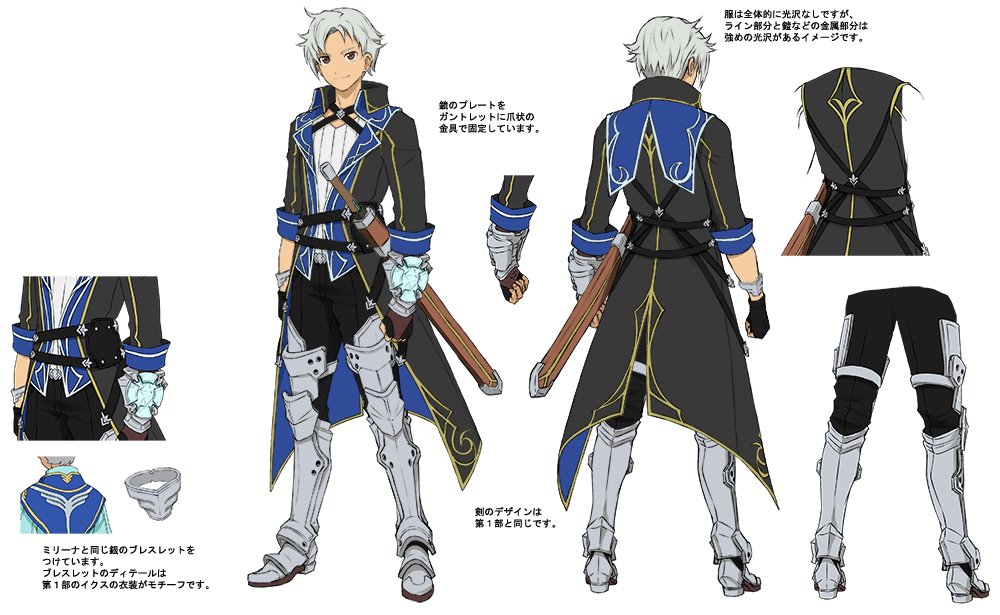 The two are wearing matching bracelets in the design of Icks's clothes in the first arc.
Tales of the Rays

Tales of the Rays
is a Tales mobile game for the iOS and Android featuring characters designed by Hidenori Matsuraba and a new ADF-LMBS (Advanced Flick Linear Motion Battle System). The game tells the story of hero Ix Nieves and heroine Mileena Weiss in the world of Tir Na Nog. Characters from the previous Tales titles appear in this game. The game initially had an English version, but was short-lived and now currently runs exclusively in Japan.