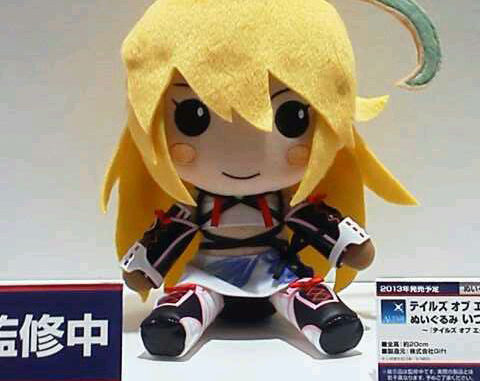 Yesterday, Alter released a teaser of the prototype of their upcoming Tales of Vesperia 1/8 Scale Estelle figure. The first picture from their exhibit from Winter Wonder Festival 2013 is now online. UPDATE (02/10/13): More pictures added.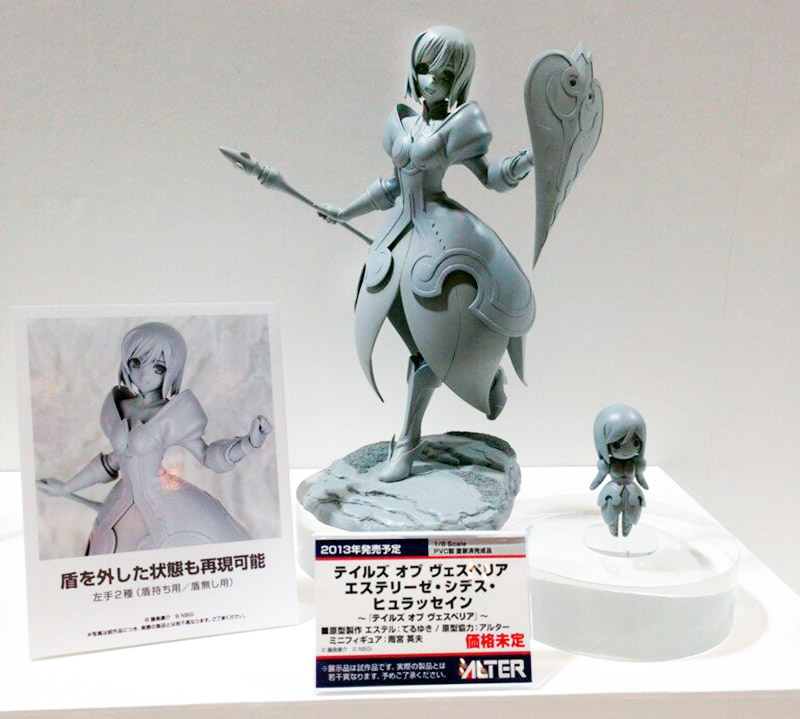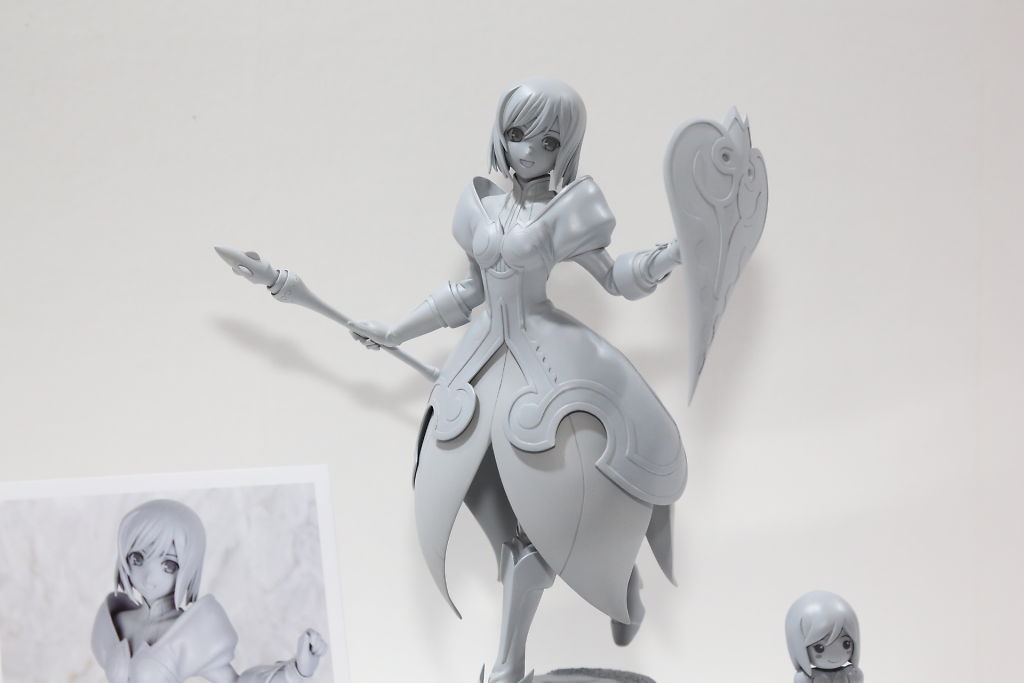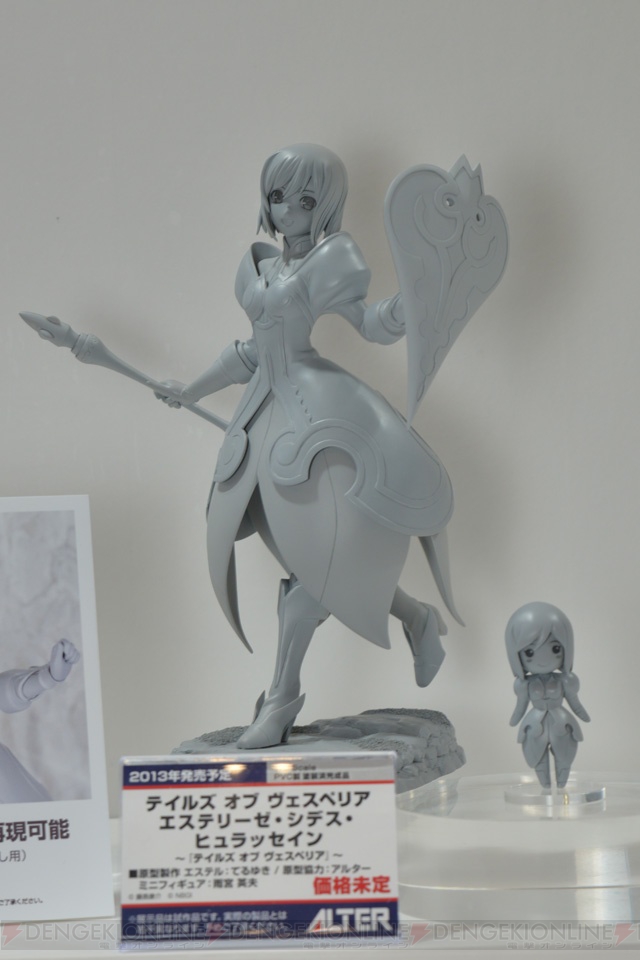 Estelle also comes with her own little figure, just like the other Tales of Vesperia figures from Alter.
And here's the back view from Alter's teaser yesterday: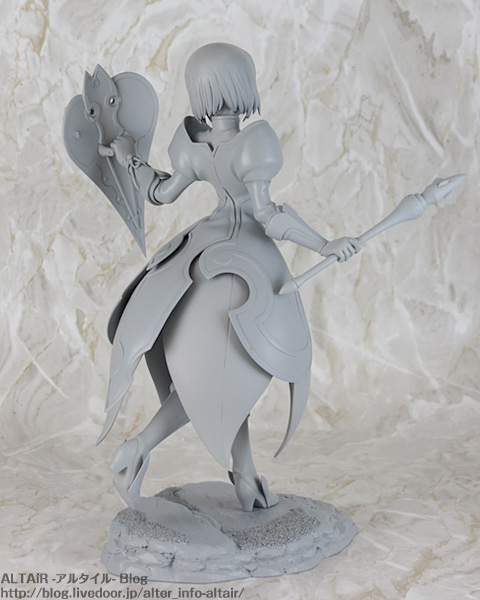 The prototype is currently being exhibited at Winter WonFes 2013. Along withher is an exhibit for the upcoming Raven figure, colored prototypes of which have already been seen
during Animate Girls Festival
last year. You can check out more pictures of Raven
here
.
The Raven figure is expected to be released June. You can pre-order it at the following places: Play-Asia | CDJapan | Amiami | YesAsia
Alter has just revealed an upcoming Tales of Xillia Milla Maxwell plushie over at Winter Wonder Festival 2013. The Milla doll, named "Anytime Milla" (itsudemo Milla), will be released sometime this year.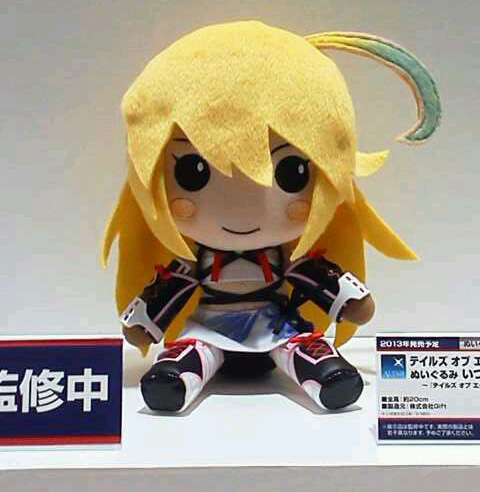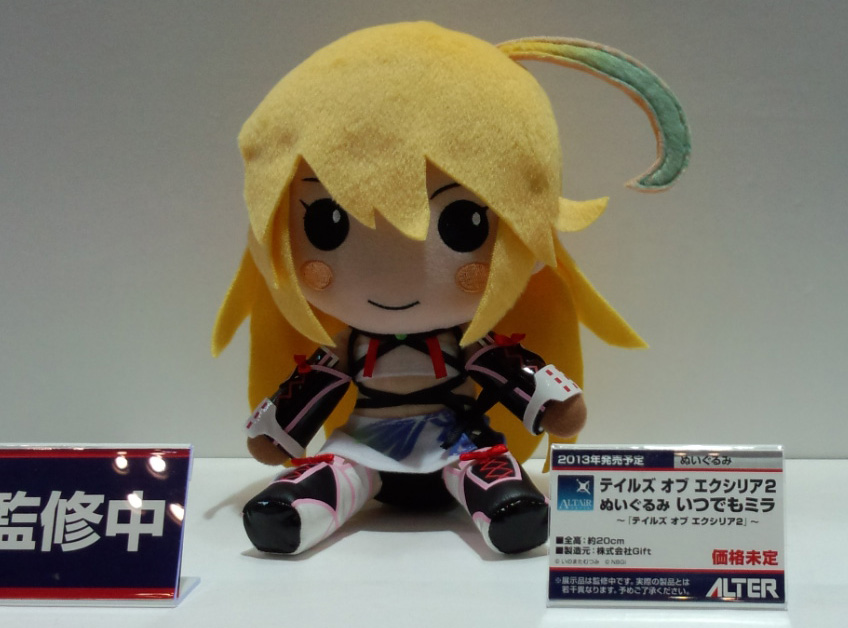 Aside from Milla, other Tales characters who also got their own version of this type of Alter plushies include Tales of Vesperia characters Yuri Lowell, Flynn Scifo and Rita Mordio.