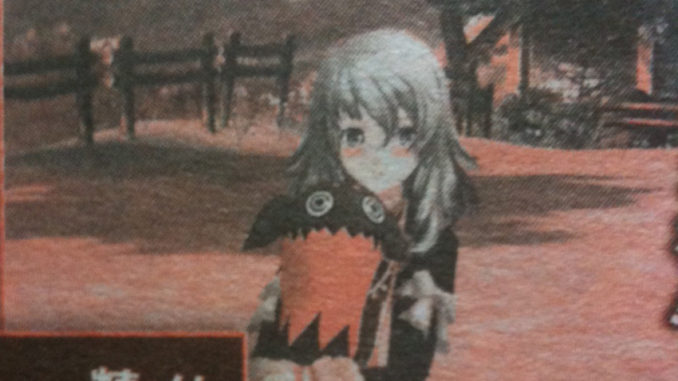 A couple of new characters have been revealed for Tales of Xillia: little summoner Elise Rutas, accompanied by her doll and weapon, Tipo. 

The new characters, designed by Kosuke Fujishima, are Elise Rutas (????????, eriize rutasu), voiced by Yuki Horinaka, and her doll Tipo (???, tipo), voiced by Haruna Ikezawa. Elise is a user of advanced summon magic, and can summon spirits at will. She always carries around a little talking stuffed doll named Tipo. Tipo, as mentioned, is able to speak the human language. Since Elise is poor at conversations, Tipo is usually the one to follow up on what she says.
Aside from that, the scan also mentions that support skills can be used during Link Mode. For Jude, he has Restore, and for Mira, she has Bind.
EDIT (March 12, 2011) - Added some close-up scans of Elise and Tipo in-game: