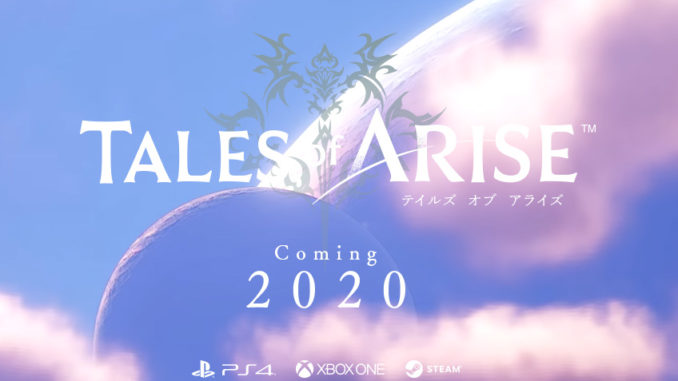 New Tales Of producer Yusuke Tomizawa has opened a new developer's blog in which he'll be talking about Tales of Arise going forward. A translation of his first post follows after the break.
Hello, everyone. We were just abroad in Los Angeles to officially announce our newest Tales console title, Tales of Arise.
As you know, my name is Tomizawa, and I am the producer for this game. It's my pleasure to work for you.
Since we've just announced the new game, I've started this blog, Tales of Updates, to bring you all kinds of Tales news and developer thoughts you wouldn't get anywhere else. As for Tales of Arise, we'll be doing deeper dives into the information in the public announcements we'll make, and sharing some of our behind-the-scenes thoughts and facts. You might also find some juicy gossip mixed in, so stay tuned!
So we're finally announcing the first new Mothership title since Tales of Berseria, and we couldn't be more excited. In fact, we're sorry you all had to wait so long for news since then. Part of our announcement was the first trailer for Arise. Did you all see it?
We've tried to keep the warm, friendly atmosphere of Tales as we updated our entire visual design, including immersive environments and expressive, lively character models.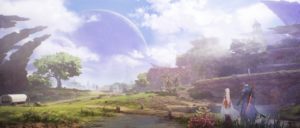 Our newly advanced graphics technology allows us to make Tales' signature fantasy aesthetic look like a painting. We've also just launched our official Japanese site for the game.
We obviously haven't forgotten our loyal fans, but we also hope to show people who have never picked up a Tales game what makes the series so beloved. That's why we're putting our all into both production and marketing for this title.
Unfortunately, there's a lot we still can't reveal just yet. This may not be reassuring, but I promise the entire team is doing their best to create a product that preserves everything that has made Tales great all these years. We'll reveal each part of the game as it's ready.
Now, I'm sure many of you are wondering about us reusing the initial A in our title. Personally, I'd prefer it if we abbreviated the title Arise or "TOArise." My belief as producer is that it will make it easier to understand for people who are unfamiliar with our work. We're using #TOARISE as our hashtag on Twitter, and we request that you do the same. Also, please feel free to follow Tomizawa on Twitter. While it won't be everything, of course, you'll be able to get more behind-the-scenes tidbits about development and marketing.
We consider communication with our fans to be the first and most important aspect of managing Tales going forward. So the last thing I want to say in this post, as producer, is that I fully intend to meet the challenges of development and communication to make Tales of Arise the first step in a new era of Tales.
We'll have more details right here on TalesFes weekend, so look forward to that.
Hope to see you here again!
- Yusuke Tomizawa, Tales of Arise producer and Tales series general IP producer
Tales of Arise
is now available at the following shops (
Note: Please keep in mind that we may receive a commission when you click on our links and make a purchase. This, however, has no bearing on our reviews and comparisons.
):

 North America:

 Europe: