Back around the end of April, Gematsu, a Japanese video game news site, had translated a reader's post from Famitsu about the most anticipated games for 2020. Tales of Arise topped the poll with 689 votes.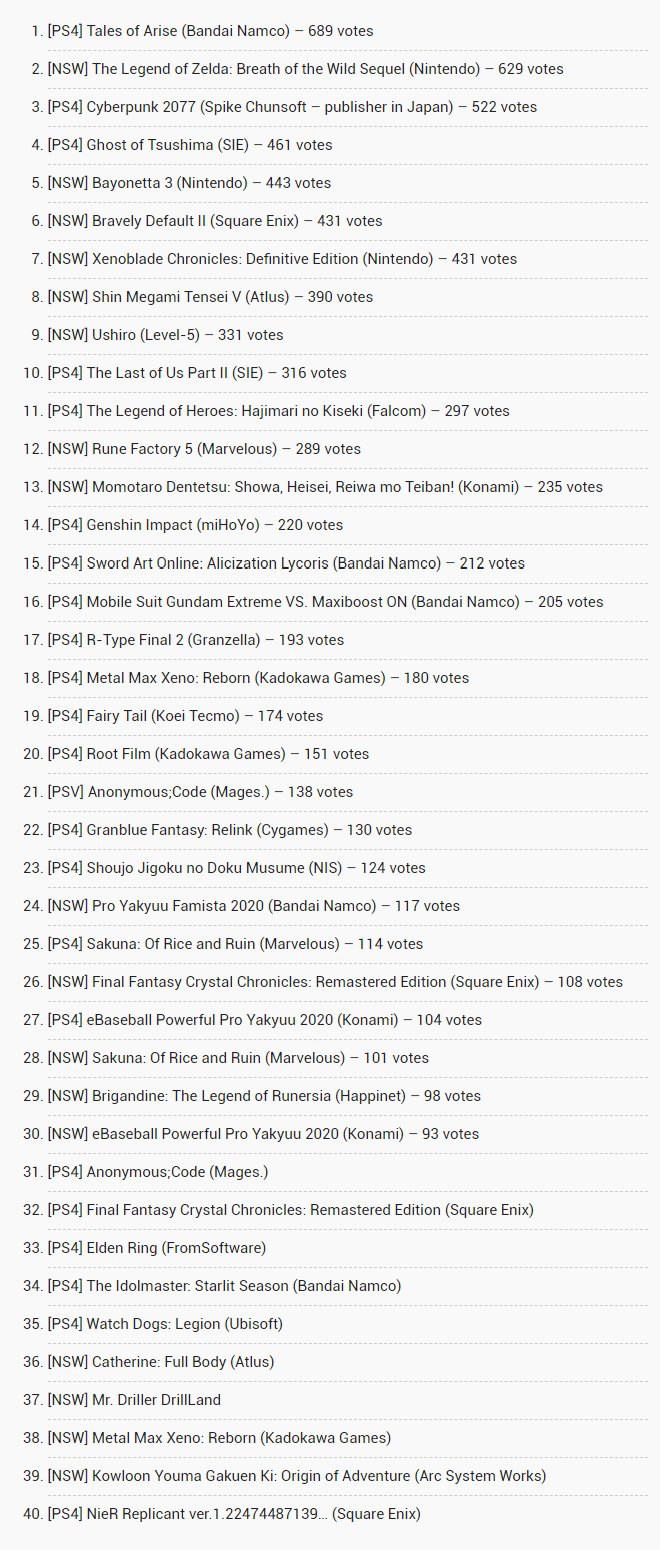 Source: Gematsu
In my opinion, I feel like this is a great feat for Tales is popular in Japan. It had been years since the franchise had gotten a new Original entry for consoles. However, with the pandemic going on and TalesFes having been postponed to March 2021, I feel like the game might get delayed too. I also wonder if they're going to move it to PS5 given its Fall 2020 release date.
What are your thoughts on Tales of Arise?
Tales of Arise

Tales of Arise
is the latest mothership title (new classification: original title) of the Tales of Series which was first announced during 
Microsoft's Press Conference in E3 2019
. The game was released for the PS5, PS4, Xbox Series X, Xbox One and PC Digital via Steam on September 9, 2021 for Asia and Japan and September 10, 2021 for the rest of the world. The game features use of the Unreal Engine 4 and works on the theme of tradition versus evolution of the series.
Info Page | News | Gallery | Official Website (US) | Official Website (JP)