From the huge Tales of Arise spread in the latest issue of Weekly Famitsu, Tales of Arise and Tales of Series General Producer Yusuke Tomizawa discusses fan questions.
For those who bumped into this post first, it would be best to first read the results of the player survey that Weekly Famitsu held for Tales of Arise. Some of the questions that Producer Tomizawa answers in this interview are about the survey results.
We translated mostly the important bits of the interview in summary form. The interview was divided into three parts - the general interview, Tomizawa's comments on the results of the player survey, and actual select fan questions.
SPOILER WARNING! This survey may contain heavy spoilers about the game.
General Interview
Game development and reception
Tales of Arise was 5 years in development. Worldwide sales have currently exceeded 1.5 million, and a big chunk of players have Tales of Arise as their entry title to the Tales of Series.
There were also a lot of dedicated long-time Tales fans who played Arise, such as those who have been playing Tales since Tales of Phantasia or Tales of Destiny.
Tales of Arise received huge support and good feedback from the West, and there were also a lot of newcomers from the Western fandom. Most reviews describe Tales of Arise as a "high quality and solid RPG."
Their target in the Western audience were those who "loved JRPGs" in general and not just Tales fans. As compared to Japan, the West doesn't hold any official fan gathering events like Tales of Festival, so they couldn't just make it appeal to Tales fans alone.
The next generation (PS5, XBox Series X) release for Tales of Arise was unplanned, but given that their new projected release window for Tales of Arise at the time was 2021, the team deemed it inevitable, and as such carried out the development for next generation consoles as they went through the game.
Halt in game promotion

Initially planned for a 2020 release, but with the COVID-19 pandemic and a 2020 release window unlikely, the development team decided to suspend promotions of the game completely for a time to focus on development alone until they could project the proper release window. With a solid release in mind and more content to show, that was when they resumed promotions. Tomizawa apologizes to those who kept asking "Why is there no new information on the game?" in the past.
Establishing the Tales of Series brand
Tomizawa, as the new producer, also took this time to better establish the Tales of Series brand, such as creating social media channels for the games, adjusting the series logo, growing the Tales of YouTube channel, and the like, to form better communication with the fanbase.
Player Survey Comments
On further expanding the background stories of the characters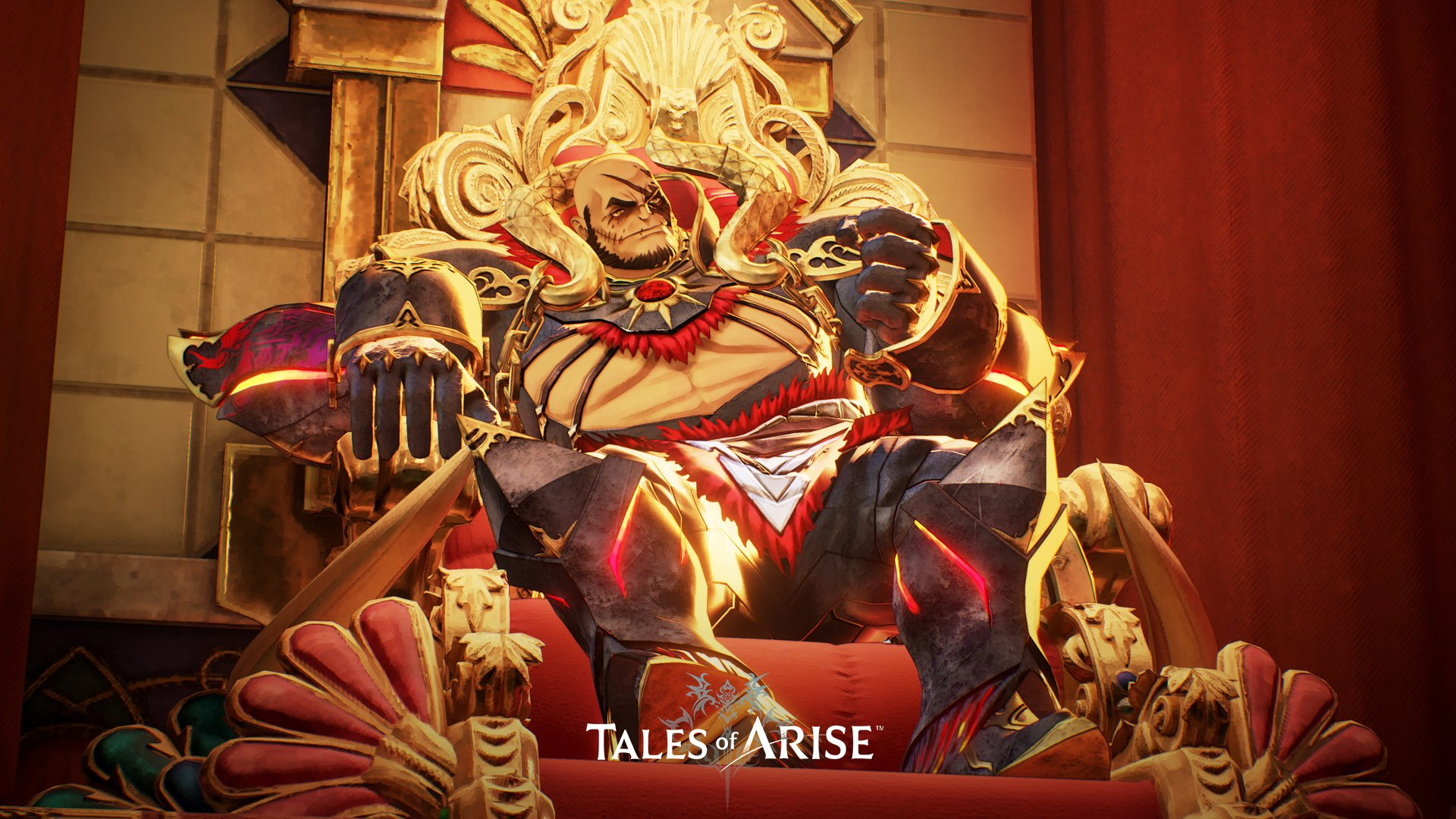 The characters, even the villains, definitely have their own backstories that can be expounded on, and this is something that the team is considering and do want to do, but at present they cannot say anything specific at this time. He apologizes if some fans found their foundations lacking.
Low replayability
The team honestly could not prepare a lot of replay elements since they wanted the game to be as solid as possible on the first playthrough alone.
Dohalim's popularity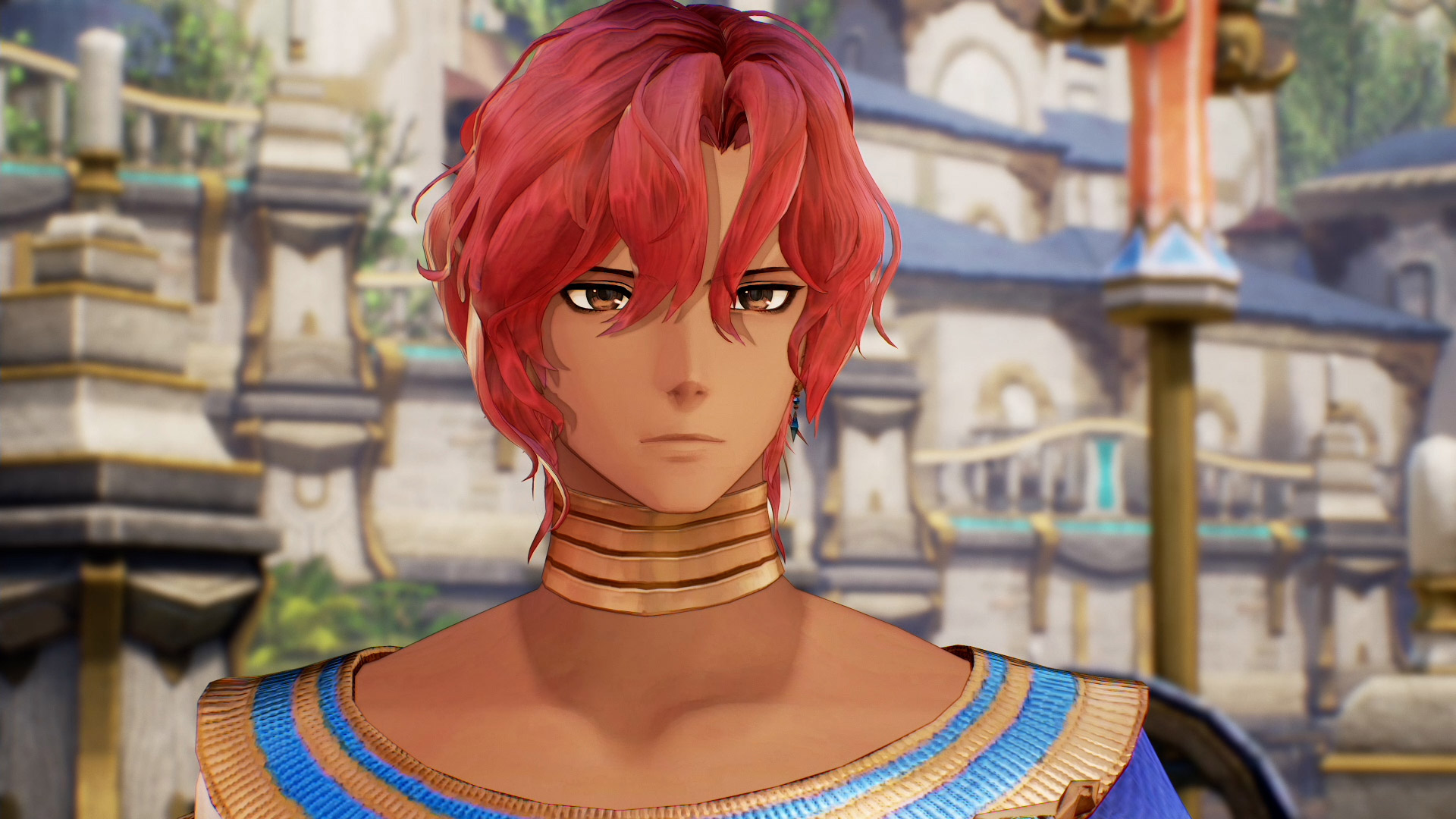 Regarding Dohalim's popularity and him winning overall favorite character as announced during Tales of Festival 2021, they expected Dohalim to be popular, but not to the point of surpassing the other party members, nor surpassing the older Tales characters at all.
Alphen in battle
Regarding Alphen being the favorite in battle, this was expected. Rinwell, they're surprised at, but she was created with the idea of being able to combo and fight aggressively despite being a mage-type character in mind. Personally, Tomizawa-san likes playing as Kisara and Shionne, but he believes many may find that non-aggressive fighting style unpopular.
Scene portrayal and favorite scenes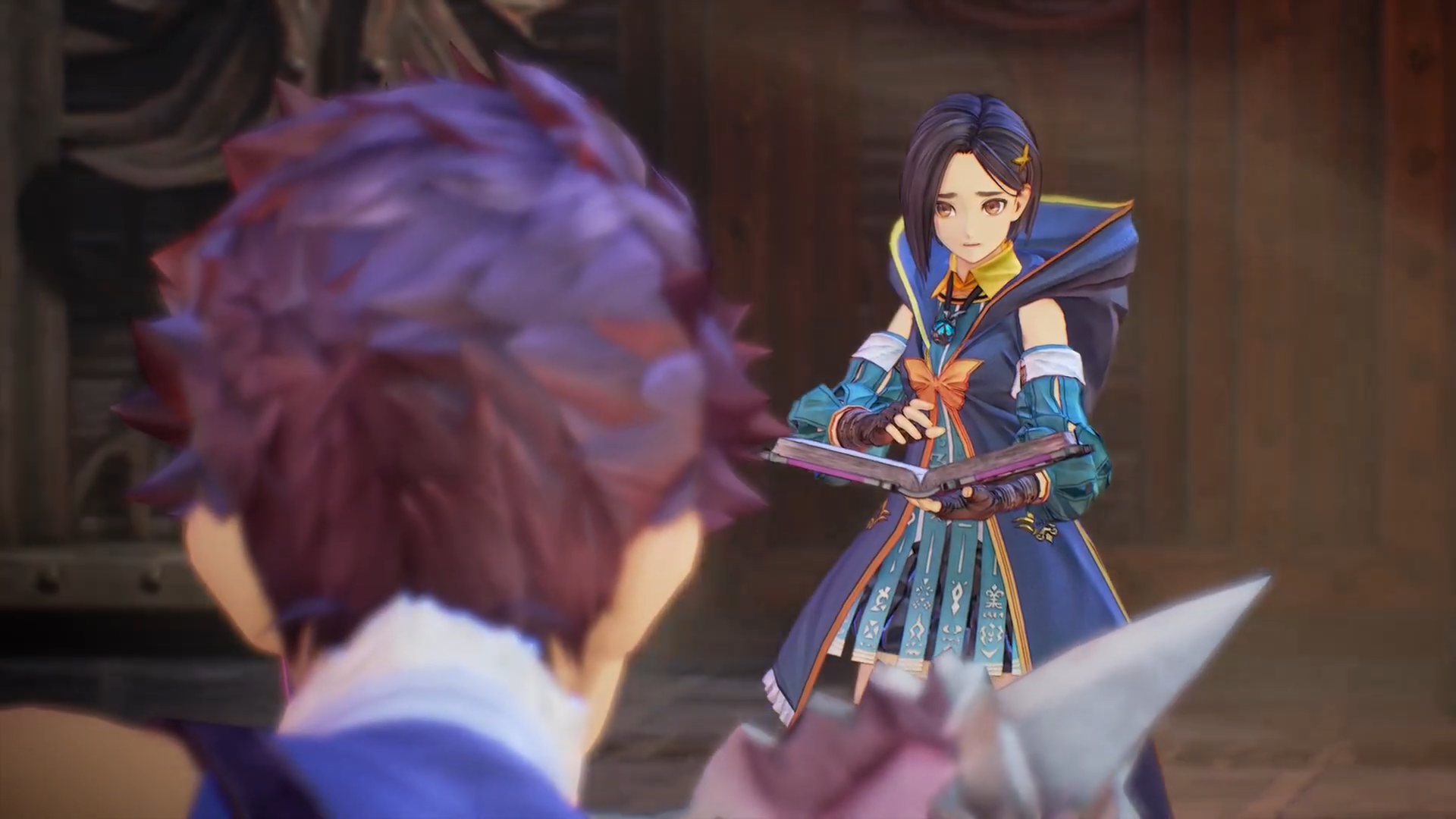 Tomizawa is glad that players found the scenes to be powerful. Scenes were created to give the feel of watching a movie, and the 2nd opening was a way of telling players the game was "still ongoing."
Difficulty spikes
Some bosses were intentionally hard, as this was meant to be a guideline to tell the player that your level is too low or they need to improve their artes or skills.
The Atmospheric Shader and future use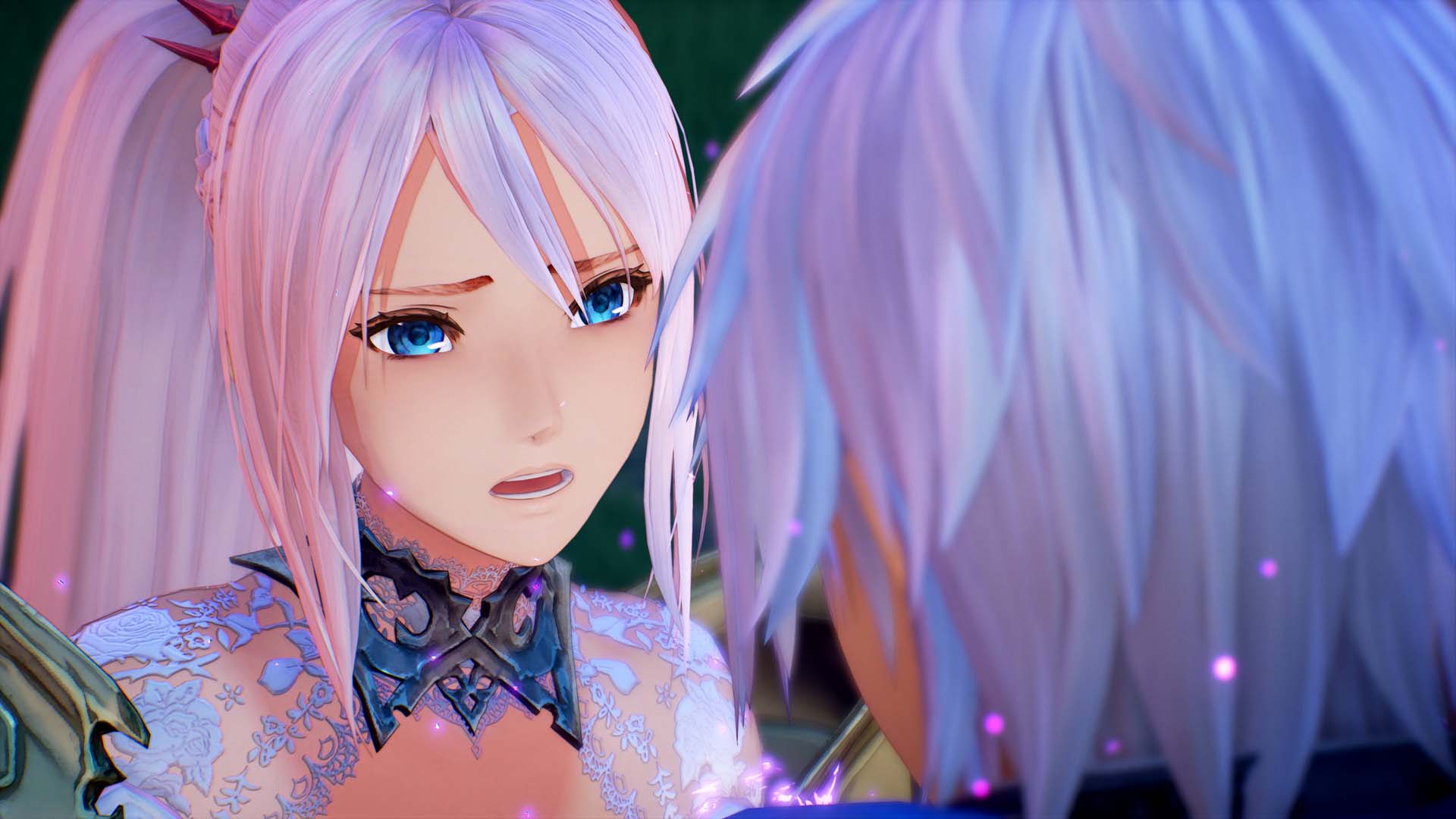 The Atmospheric Shader was well received, and many fans have been asking for "remakes" with it. For future titles, the system may definitely be used, but on the other hand it will take considerable effort to use it for remakes, so they cannot say just yet if they can apply it to those. At present, they are still working on the system with plans on improving it for future works.
Fan Questions
Fan: The theme of Arise is inheritance and evolution. Were there any elements in the game that you were particularly worried about that may have not made it to the game?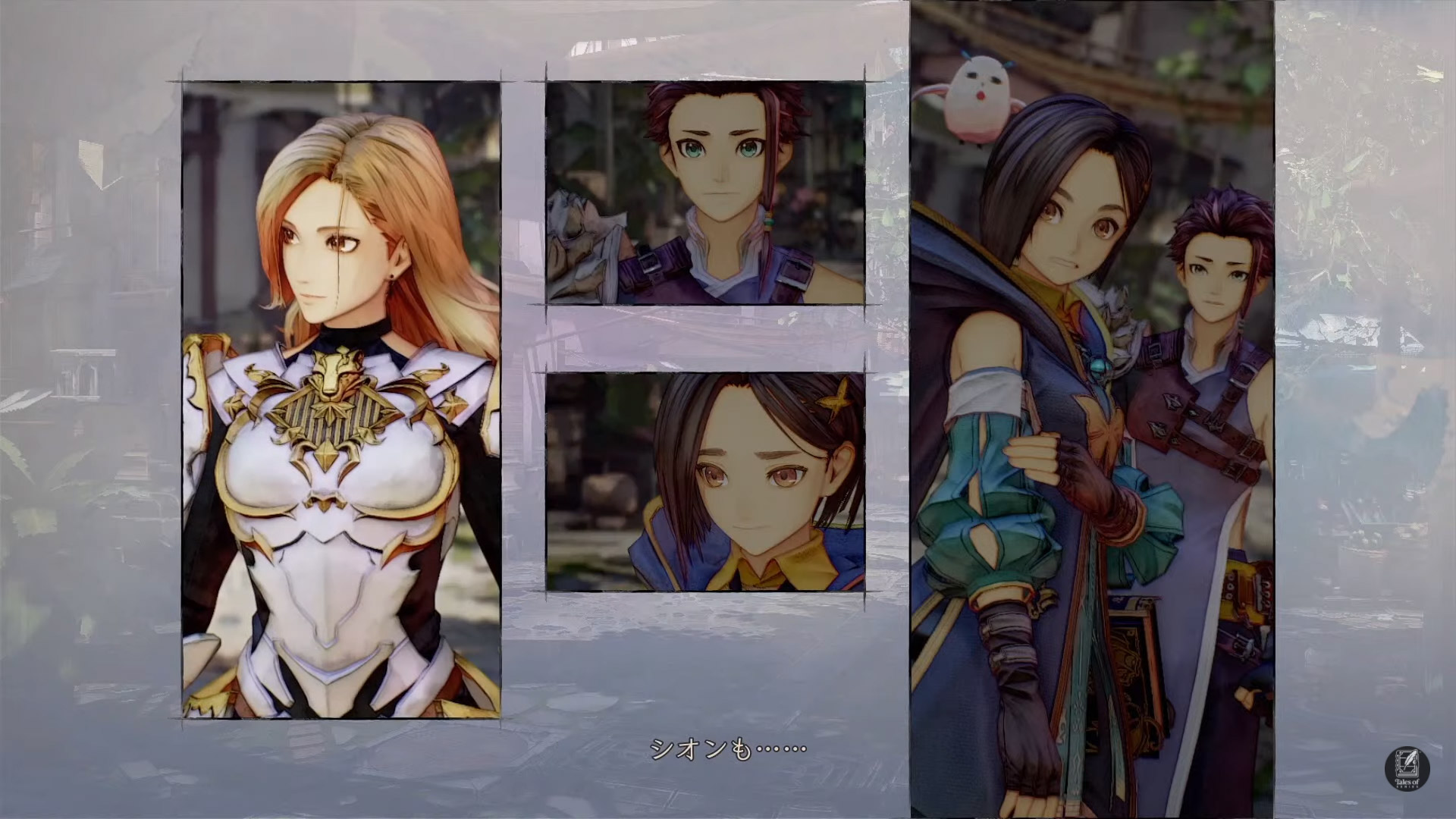 Tomizawa: The transition of skits from 2D to 3D was definitely an issue and was thoroughly discussed with the team and was chosen for its merits. That said, there was the option to remove skits altogether, but we definitely did not consider it since this is a series staple, so we chose to apply it in 3D instead.
On the differences between 2D vs 3D
Fan: The in-game 3D models actually look considerably different from their 2D anime-style counterparts. Was this intentional?
Tomizawa: We personally think the designs are at their best per medium. The in-game models were designed with the latest 3D CG technology, hence it becomes difficult to translate that into animation, especially parts such as small intricate details. Even so, ufotable took the designs and as much as possible tried to adapt them. Arise was also an opportunity for us to reconsider the relationship between anime-style and 3D CG, and how to improve on both. We are currently still thinking and researching about the best method in expressing our characters in both mediums.
Fan: I feel that there has been a decrease of the usage of 2D-style art for the series with Arise. (i.e. skit faces, status art, etc).
Tomizawa: This was indeed decided on (making 3D rendering more prominent) as a means of making the game more uniform. Expression in 3D is something the series has struggled with in the past and has tried to continue to evolve, and with Arise we wanted to portray that we have finally established an improvement on it. That said, 2D anime-style is an irreplaceable staple of the series, hence the amount of animated cutscenes and the presence of the 2nd opening.
The game's story and character backgrounds
Fan: How was the story of a slave-turned-hero liberating five nations developed? Did Alphen come first, or did the story come first?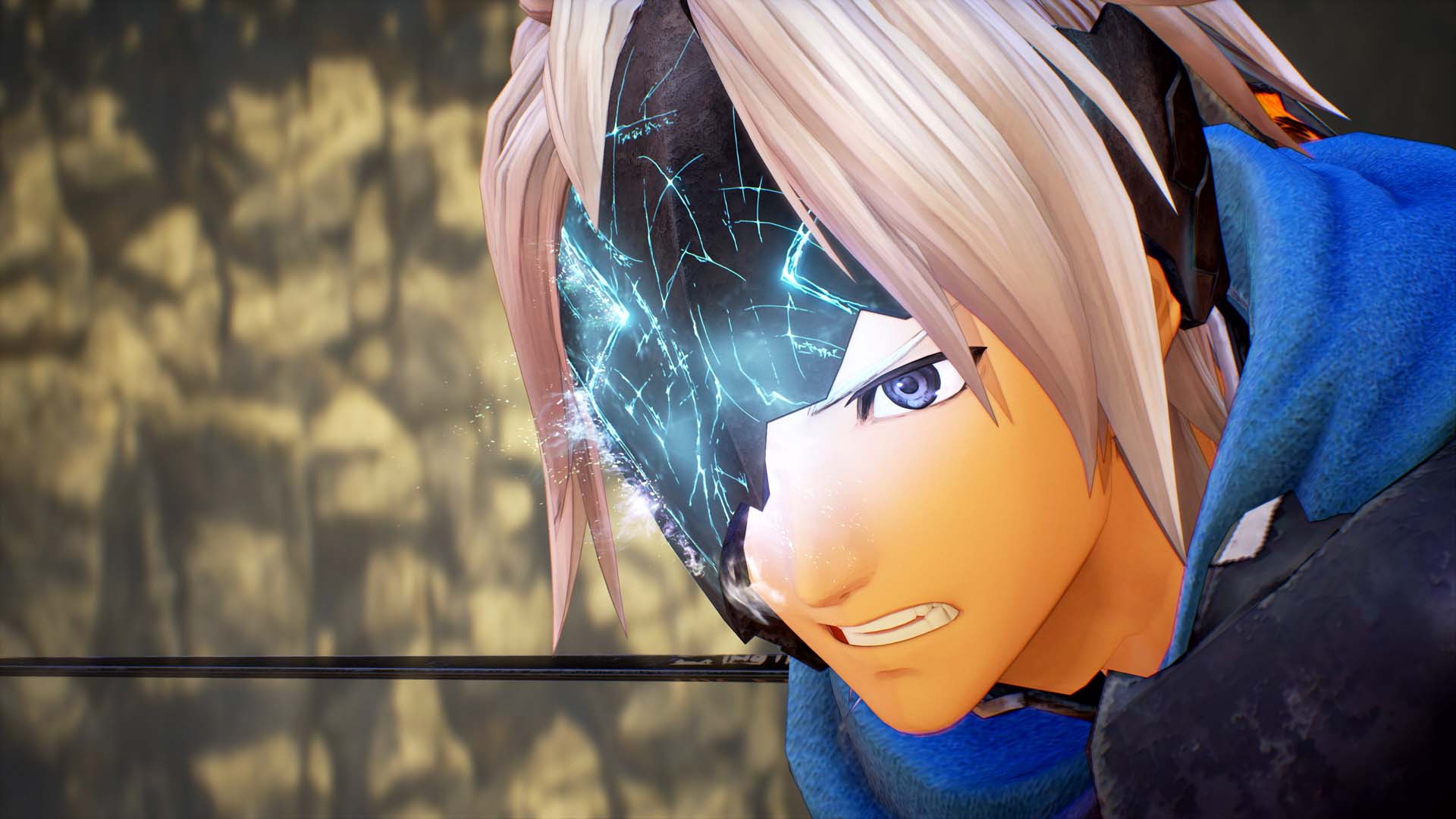 Tomizawa: We developed the story first. We wanted to make a story that sympathizes with those who are struggling through their lives. The image of the main character Alphen was later developed, and how we wanted the player to experience it from his eyes.
Fan: When did Shionne come to Dahna?
Tomizawa: I cannot comment on that at the moment since this is not something we have established yet, but many things could have happened. For example, we do not know of the life Alphen lead 300 years ago, and there are many parts of it we haven't actually set on paper yet. It's not that we don't want or plan to, but the stories presented in the game were as they were, and that was the priority. The same goes with Vholran's past. I know a lot of fans want to know the background of these characters, and we can try to answer those in the future, but we currently cannot make promises.
Fan: After Shionne is kidnapped, she dresses in black. Did Vholran prepare these clothes? Was Vholran the one who changed her clothes for her?
Tomizawa: Uhhh, please leave that as a "mystery" for now. *laughs*
Fan: What spiciness level can Alphen handle if he were to eat at our curry shops?
Tomizawa: My own personal answer would be I think he can handle the level 10 spiciness. Even with his sensations returned, he can still wolf down spicy food. Perhaps the tolerance to pain and spice was maximized during the pain-free period. There may be another answer from the scenario writers, but for now that's my own answer.
Fan: There were a lot of romantic scenes in this game, and I was surprised that the hero and heroine were connected together, but what was the intention of incorporating the romance element?
Tomizawa: This was as written by the team, the decisive factor being Alphen and Shionne's relationship. Their destinies alone have them into this cooperative relationship, as a result it just feels right to have them end with their marriage. When we think of the two, it's only natural for them to have a happy ending. Sometimes it's good to leave it to the imagination when it comes to character relationships, but for Arise, what you saw in the ending is how deep the relationship between the two have become by the end.
Fan: I would love a photo mode and a short chat review function.
Tomizawa: The game has sooo many short chats that it's not even comparable to the skits. I know fans want this but this is too difficult at this time. And I understand the desire for the Photo Mode because of how beautiful the characters are with the Atmospheric Shader, and even I want it, but I apologize, I cannot confirm anything at this time.
Anime?
Fan: Are there any plans to make an anime for Arise?
Tomizawa: Arise is a work created to tell its story through the game, hence there are no plans at the moment to tell the story again in the form of an anime. For now, please do look forward to our upcoming new trailer showing scenes animate by ufotable. Here's a sneak peek.
Fan: Please publish the story on the development of the game in English (comment from a French fan)!
Tomizawa: Well, sure, if Famitsu will translate everything *laughs*. I'm kidding, but we are trying to translate what we can over at the Tales of YouTube Channel. I'm happy fans want to know about the development process, and I hope more fans will get to know of the game through this initiative.
Fan: Was the casting of (Japanese) voice actors through auditions?
Tomizawa: After discussing what we were looking for, we did choose voice actors to have auditions. Some takes, we get to choose the part right away, but some roles it took a series of auditions.
Fan: "Hello, Again" was a great addition to the game and matched it very well. Were there changes in the game's story when the song was decided on?
Tomizawa: No, we decided to use this song when the scenario was already created, and most of the character settings and events were already decided by then. We wouldn't change the story just because of a song. When we were searching what kind of song would fit, at that time we note the first song in the series (Phantasia) from 1995, and miraculously it fit the story theme, so we went with it.
Fan: In previous designs, the game box art always had white backgrounds with the characters. What changed with Arise?
Tomizawa: We wanted to portray the game's stage along with the characters, as well as their position in their world. We wanted to maximize the information being shown on the packaging.
The upcoming 30th anniversary and remakes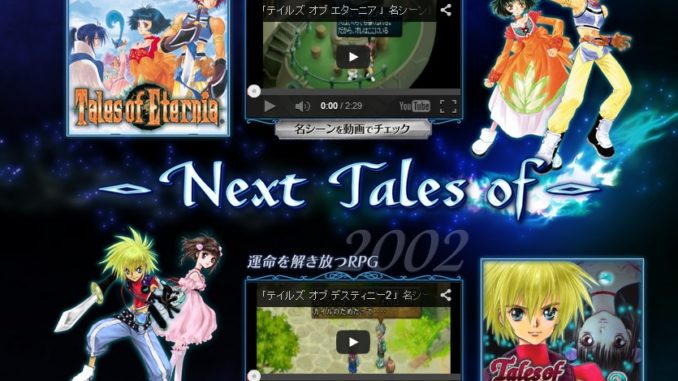 Fan: We are now moving to the 30th anniversary of the series. Will there be a new title as an addition to the series, or will you be remaking a past work?
Tomizawa: We are celebrating the 30th anniversary in 2025. If we are unable to prepare a new 30th anniversary title by then, then I have not fulfilled my responsibility. Rather than making a commemorative title because it's the 30th anniversary, we want to make a game that fans are looking for in the series. While we are focused on developing new works regularly, we will not ignore the request for ports or remakes from past works. It is difficult to decide when and which game first, and what form, but we can definitely say that we will do our best to make it that everyone will be more than excited for our 30th anniversary.
What are you most looking forward to for the 30th anniversary?
Tales of Arise

Tales of Arise
is the latest mothership title (new classification: original title) of the Tales of Series which was first announced during 
Microsoft's Press Conference in E3 2019
. The game was released for the PS5, PS4, Xbox Series X, Xbox One and PC Digital via Steam on September 9, 2021 for Asia and Japan and September 10, 2021 for the rest of the world. The game features use of the Unreal Engine 4 and works on the theme of tradition versus evolution of the series.
Info Page | News | Gallery | Official Website (US) | Official Website (JP)