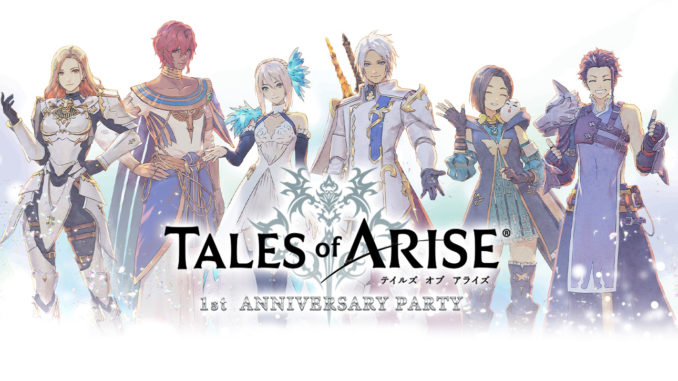 To commemorate the 1st anniversary of Tales of Arise, an anniversary party, to be held face to face, is scheduled for September 25 this year.
Critically acclaimed Tales of Arise, the latest entry in the Tales of Series and having sold more than 2 million copies within its first year of release, will be celebrating its 1st anniversary on September 9. To commemorate, an anniversary party will be held for the game.
The event, aptly named Tales of Arise 1st Anniversary Party, will be held on September 25, 2022, featuring new artwork of the cast.
It will be a face to face event at the Yokosuka Arts Theater in Kanagawa and will have two time slots for the day:
AM Time slot - 2:30PM JST open, 3:30PM JST event start
PM Time slot - 6:00PM JST open, 7:00PM JST event start
The staff also warns that the game's story or spoilers may be rampant during the event.
Cast
The anniversary party, similar to the other anniversary parties held in the past, will feature the voice actors of the game.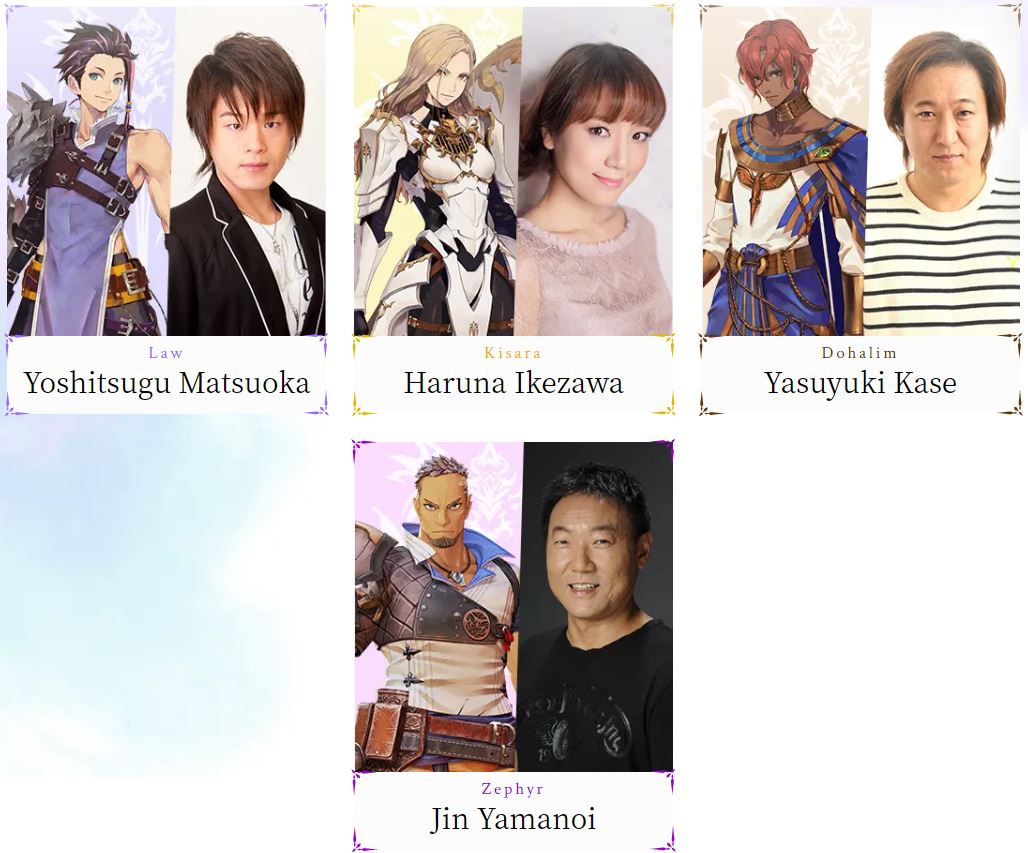 Alphen - Takuya Satou
Shionne - Shino Shimojo
Rinwell - Sayuri Hara
Law - Yoshitsugu Matsuoka
Kisara - Haruna Ikezawa
Dohalim - Yasuyuki Kase
Zephyr - Jin Yamanoi
Tickets
Tickets are on sale for 9,500 Yen via lottery for reserved seating. Each person can enter up to 4 seats in the lottery. Asobi Store Premium members currently have an advanced ticket selling until July 10th, while other ticket stores (ePlus, etc) will have lottery up on July 22 to August 7. Regular general sales of remaining seats begin on August 20th.
Merchandise Pre-sale
Merchandise pre-orders are currently open from July 1st to July 18th at Asobi Store. The event recommends getting your items in advance, as only a few select items will be available for on-site selling. Again, the store is Japan only, so you will need a proxy or a friend to order from them. We personally recommend FromJapan.
The Tales of Arise 1st Anniversary Party is part of the new "Road to TOF" event, which is a series of events leading up to Tales of Festival 2023 next year. It is the first event leading up to the Festival. Read more about it here.
Ongoing Merchandise Sales
In case you missed them, here are other Tales of Arise merchandise currently ongoing sales or pre-orders:
Tales of Arise Alphen and Shionne Perfume Set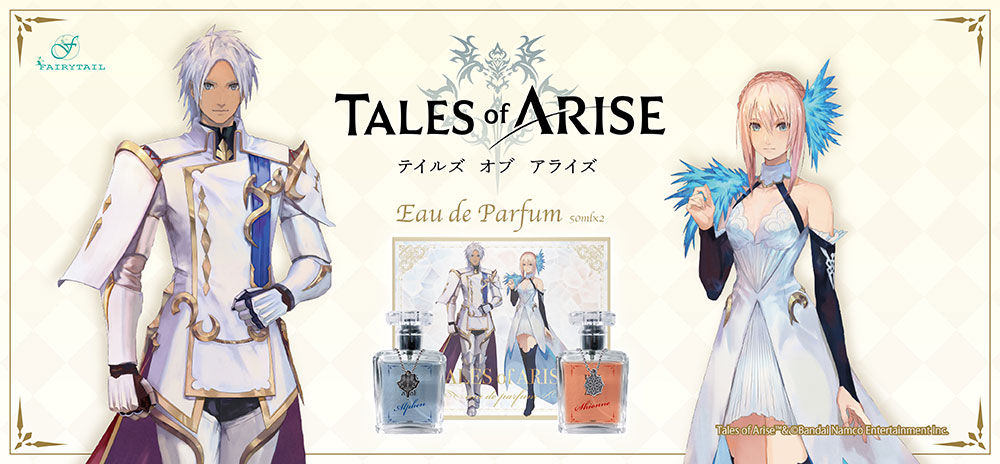 Contains 2x 50ml bottles of perfumes made in the image of Alphen and Shionne, along with metal charms, housed in a big box featuring artwork of the two. Priced at 5,500 Yen. Note that Japan however has strict rules with regards to shipping of perfumes.
Available via: Dreaming Princess | Amazon JP | Rakuten
Tales of Arise Comic Anthology
Featuring various Tales of Arise stories from various artists. Released June 27th for 950 Yen.
Available via: Amazon JP (Available for overseas shipping)
Tales of Arise Rinwell 1/8 Scale Figure by Kotobukiya
Upcoming Tales of Arise Rinwell figure by Kotobukiya in 1/8 scale. A Kotobukiya-exclusive version includes a little Hootle. Out on October 2022.
Pre-orders via: Koto US (with Hootle) | CDJapan | Tokyo Otakumode | Amiami | HobbyLink Japan
Tales of Arise Original Soundtrack
Contains 133 tracks in 7 CDs. Already currently released.
Available via CDJapan: Limited Edition | Regular Edition
Tales of Arise

Tales of Arise
is the latest mothership title (new classification: original title) of the Tales of Series which was first announced during 
Microsoft's Press Conference in E3 2019
. The game was released for the PS5, PS4, Xbox Series X, Xbox One and PC Digital via Steam on September 9, 2021 for Asia and Japan and September 10, 2021 for the rest of the world. The game features use of the Unreal Engine 4 and works on the theme of tradition versus evolution of the series.
Info Page | News | Gallery | Official Website (US) | Official Website (JP)