Take a look at Velvet in the upcoming Tales of Berseria manga!
The manga adaptation of Tales of Berseria, which was announced way back in July, will begin serialization in the January issue of Monthly Comic REX by Ichijinsha, which will be released on November 26, 2016.
The manga is drawn by illustrator Nobu Aonagi (though he/she stylizes the name as Nob Aonagi). The Monthly Comic REX official Twitter has released a full color artwork by Aonagi-san showing Tales of Berseria's main protagonist, Velvet: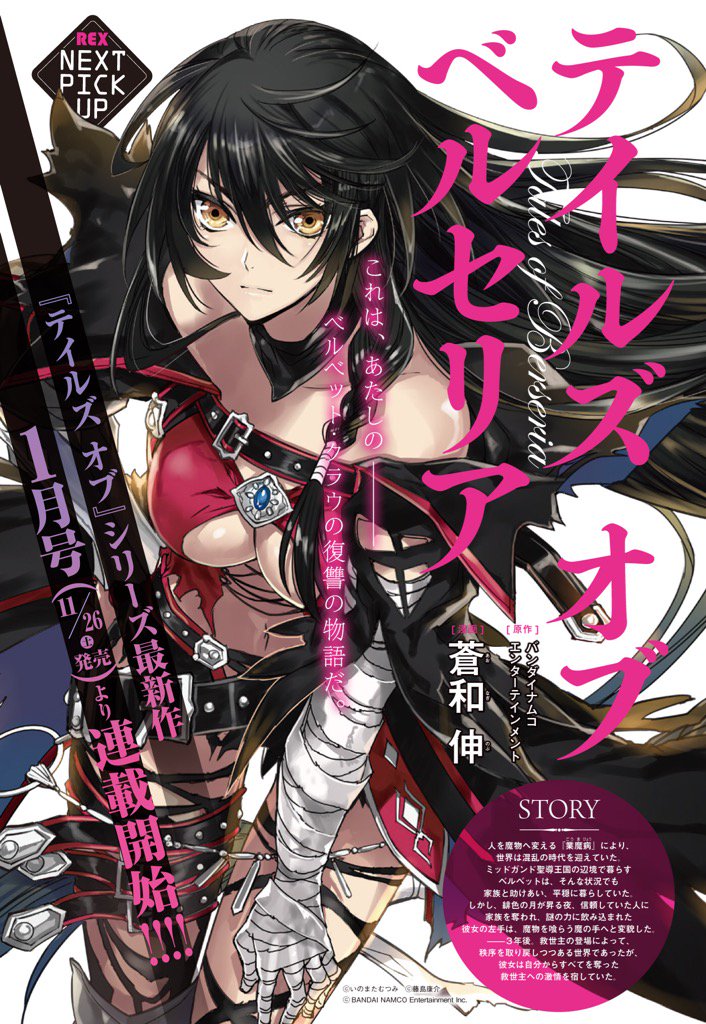 Aonagi has illustrated characters for various social card games and online games. You can check out the artist's Twitter, Tumblr and Pixiv.
Pre-orders for this issue of Comic REX doesn't seem to be available anywhere yet, though shops like Otaku Mode and Amazon Japan usually have them listed. Note that the entire magazine is in Japanese.
Tales of Berseria

Tales of Berseria
is the latest mothership title of the Tales of Series which was first announced during 
Tales of Festival 2015
. The game was released for both the PS3 and PS4 on August 18, 2016 in Japan, January 24, 2017 in North America and January 27, 2017 in Europe for the PS4 and PC. The game features a female protagonist named Velvet and a theme of pirates and ships. It's also confirmed as a distant prequel to
Tales of Zestiria
.